The Loop
Forward Press: Paul Azinger At The 2016 U.S. Open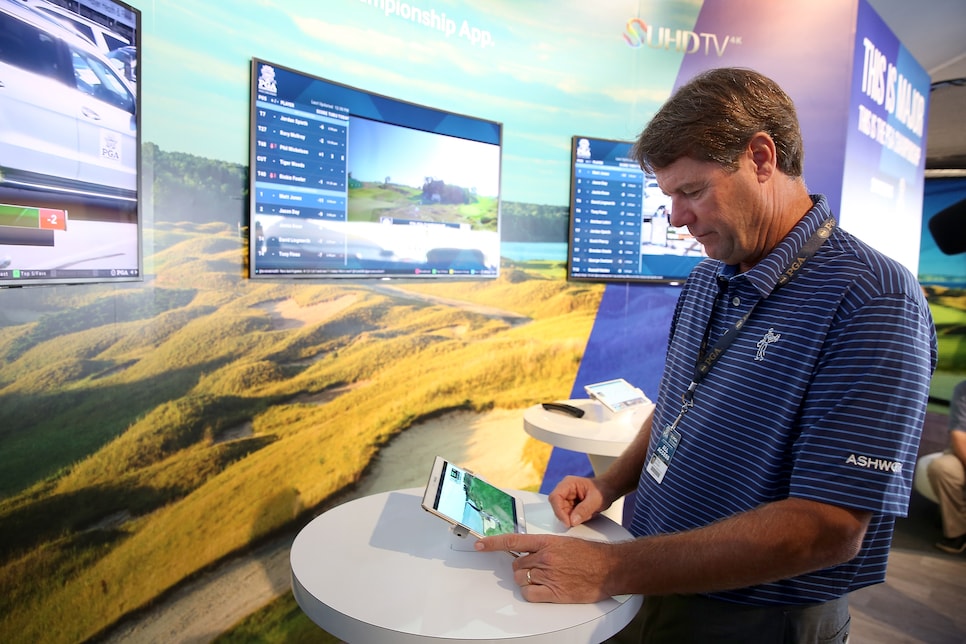 Paul Azinger's golf IQ should take Fox Sports to a much better place.
The constantly-searching, always curious mind helped earn him a major championship, made ESPN more credible at televising golf and led the United States to a Ryder Cup win. At this week's U.S. Open, the 1993 PGA Champion will make Fox Sports infinitely better than the inaugural year that was saddled by Greg Norman's surprisingly-dull presence. Azinger's mix of smarts, curiosity, humor and zaniness is the product of a player who toiled at the game for many years on the mini-tour level.
He's golf's version of John McEnroe and a welcomed addition for any viewer eager to be informed and entertained. So much so that it's easy to picture an Azinger-led announce team last year helping to make us forgive the various issues Fox faced in its Year-1-of-12 U.S. Open broadcasts.
Replacing Norman might seem a daunting task given the Shark's brand cache, but for all the Aussie charisma, he never could bring himself to help us understand what U.S. Open pressure can do to a player. That struggle for Norman was never more obvious than when Joe Buck tried to get him to explain what runner-up Dustin Johnson was feeling, but to no avail.
Unlike Norman who wanted to remind us of his glory days, Azinger is fascinated with everything going through a player's head, particularly at the tournament where the emotional swings are most extreme: The U.S. Open. A veteran of multiple major telecasts on ESPN, Azinger is reunited with producer Mark Loomis, who once paired Azinger with Nick Faldo and Mike Tirico to form the most guy-friendly, banter-heavy broadcast booth golf has ever known. They were golf's equivalent of Charles, Kenny, Shaq and Ernie.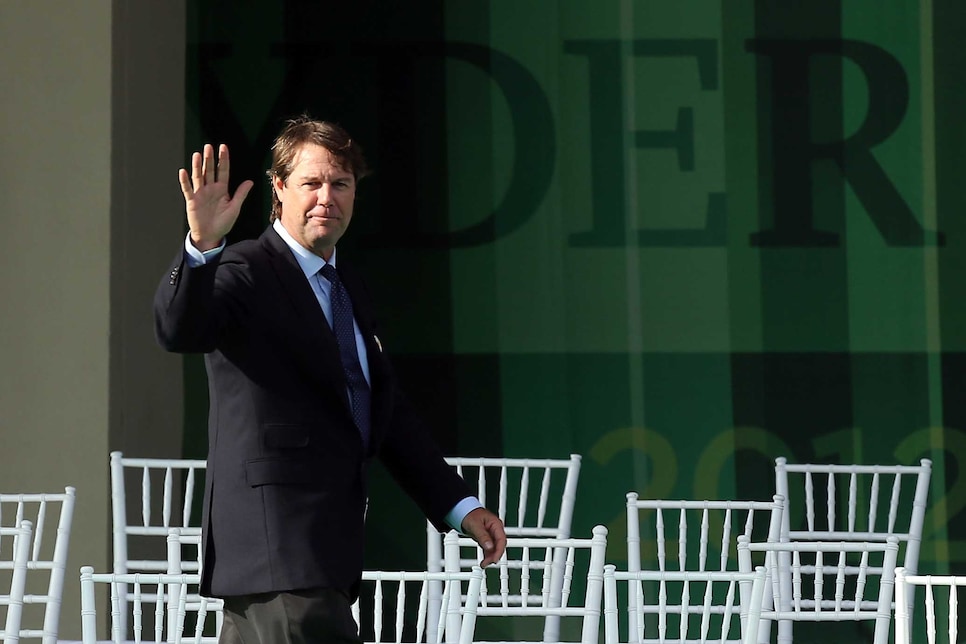 Yet Azinger knows this is the U.S. Open and his job is not to turn this into the Joe Buck-Paul Azinger comedy-fest.
"The goal is to try to be fundamentally correct," Azinger said to GolfDigest.com while in Los Angeles for various Fox duties. "Mark Loomis has been producing a long time. There's a fundamental belief that we'll be structured. Hole announcers will talk first, the announcer on the course goes second, then the analysts can come in. The good thing is that Faxon, Flesch and Buck and I can see each other, and that's important."
Fox places all of its non-course reporter announcers in the same location, with the hope that some banter between the announce team livens up the downtime. Meaning wise guys Buck, Faxon, Flesch and Azinger should have more chemistry than last year's telecast, which felt stilted by Norman's presence.
"We'll have plenty of conversations," says Azinger, aware of the fine line between respectful broadcast presentation and entertainment. "Faxon and Flesch have so much to offer but they have to be disciplined not to be jumping in all the time, yet also spark conversation at the right times. That's the strategy. Because there'll be plenty of time to talk."
For Oakmont, Azinger says it will be the rare event where television's propensity to show too many putts may not be such a bad thing.
"I can't wait to see how they pitch around the greens and handle it. You're going to have to hit great shots, crispy, with a lot of integrity or your not going to get good results.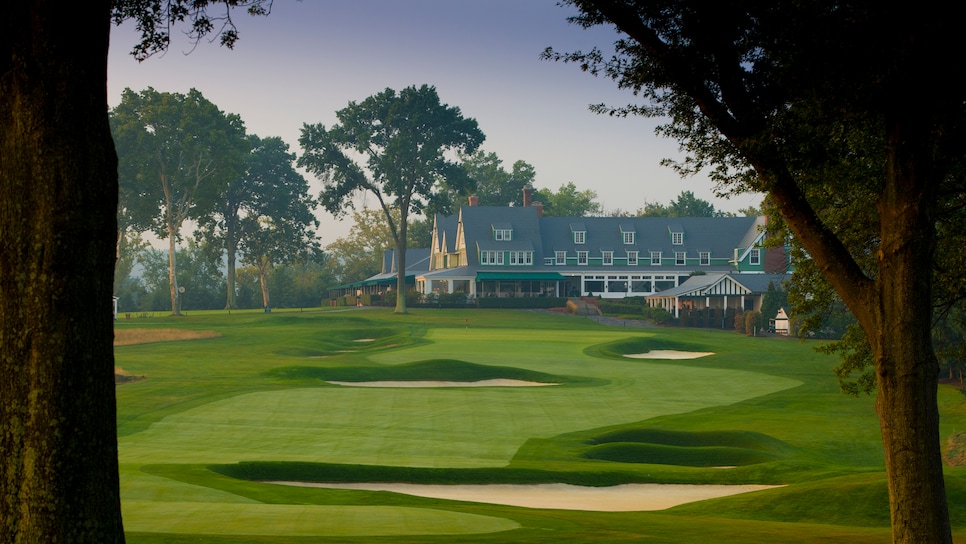 Azinger recently talked to Jack Nicklaus about the greens at Oakmont.
"He said, 'You know, you just don't know for sure when the ball is going to stop rolling. It's not like you're going to try to keep the ball under the hole.'"
Azinger confided to Nicklaus that he'd always heard announcers say that players were trying to keep their ball below the hole when hitting approach shots.
"I told him I never thought that way my whole career, so did I screw up? Jack said, 'No, I never thought about that either. You know why? I didn't mind a downhill putt. That's the reality. You're trying to hole a shot or hit it as close as you can, why would you automatically give up on holing it to leave it 10 feet short of the hole? That's stupid to me.' I was glad that Jack never thought that way."
It's that kind of informative and relatable analysis that should make Azinger a welcome addition to the Fox broadcast, if not a savior should the technical portion of the proceedings struggle.