The Loop
Forward Press: Houston, we have no problems
Not too long ago, golf would have been in a funk this week. Tiger Woods will (probably) miss the Masters next week, and news of that would have overshadowed things like the first major of the season (ANA Inspiration), the last chance to claim at spot at a reinvigorated tour staple (Shell Houston Open) or revel in some engaging conversation (Jason Day on Feherty, Adam Levine on Callaway Live).
Sometimes we have to step back from the all the madness to realize how quickly things have changed. Not that we don't miss you Tiger, but golf really is in a good place without you. And you'll be welcomed back with open arms, whenever that is.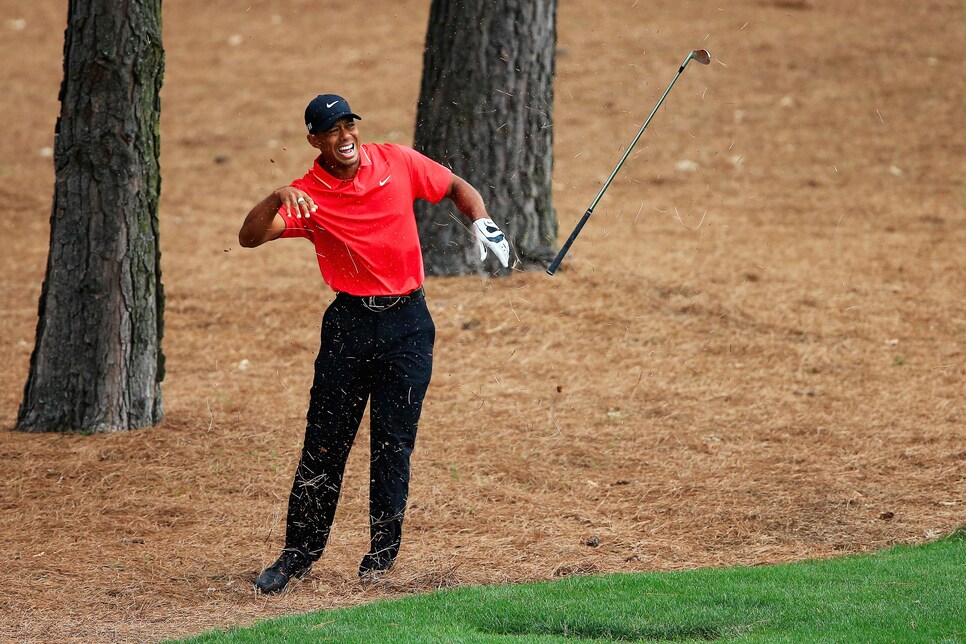 Will Tiger Confirm That He's Sitting Out This Masters?
He still moves a needle. Maybe not that needle, but there is an interest in getting the official word on his Masters status. Last week, agent Mark Steinberg denied to ESPN.com's Bob Harig that his client had been in Augusta practicing. And he also did not announce that his thrice-operated on client would sit out the 2016 Masters. There is no deadline for Tiger to commit. He can let the Masters folks make tee times and just wait to no-show on Thursday. That would be poor form and highly unlikely, especially since he's said he plans to attend the Champions Dinner this year.
Still, logic would have it that he'll make an announcement this week, distracting us from one of these fine events…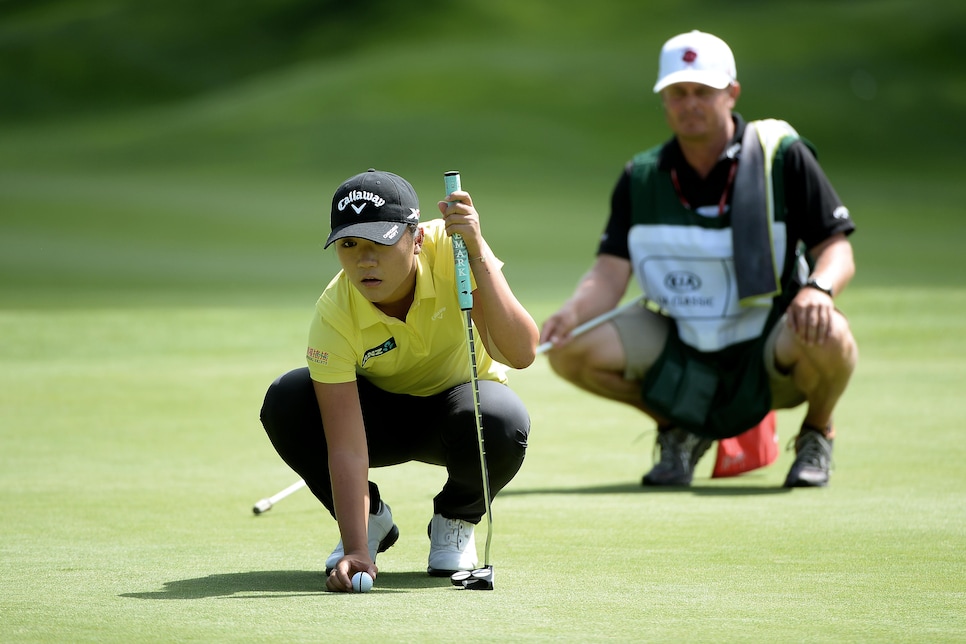 The First Major Of 2016: ANA Inspiration
Lydia Ko's coming into the LPGA Tour's old Dinah Shore ready to win her second major, though her track record at Mission Hills is not up to Ko standards: T51 in 2015, T29 in 2014 and T25 in 2013.
After holding off Inbee Park last week in the KIA Classic, a dream scenario would be for the Nos. 1 and 2 to duel it out in the desert. But after 45 years (!) of this fine desert tradition, we know better.
Look for an upgrade in the look of the tournament presentation and infrastruction this week, too. ANA has upped its investment in year two as title sponsor, while adding the ANA Inspiring Women In Sports Conference and a Footgolf match that will include Paula Creamer and Jessica Korda. Ladies, please don't get hurt.
Golf Channel is all in with coverage, with Thursday and Friday coverage going from noon-4 pm ET and live again from 7-9 pm ET. The weekend rounds will be carried live as well from 5-9 pm ET.
Or Tiger Could Distract Us From The Shell Houston Open…
This staple of the PGA Tour has been played since 1946 and since 2007, the week prior to the Masters (except in 2013). The Golf Club Of Houston in Humble, Texas is setup to replicate Masters conditions, with greens pushing 13 on the Stimpmeter and overseeded Bermuda ala Augusta National.
Several top Masters contestants who like to play the week prior to the first major of the year will be in attendance, including Jordan Spieth, Phil Mickelson, Rickie Fowler, Dustin Johnson and Henrick Stenson headline. J.B Holmes defends his title.
Golf Channel covers Thursday and Friday action from 4-7 p.m. ET and weekend early play from 1-3 p.m. ET, before turning things over to NBC from 3-6 p.m. ET Saturday and Sunday.
But Tiger Surely Wouldn't Distract Us From Some Lively Talk…
Jason Day -- mentored by Woods -- apparently mentions that he was close to retiring, in case you've seen the promos. Either way, Feherty continues his run of amazingly gets in Season 6 of the show. Obviously this was well before the sage counseling he was receiving from Woods.
The show debuts at 9 pm ET Monday with re-airs during the week.
On this week's Callaway Live, Maroon 5 frontman and star of The Voice Adam Levine sits down for a special interview recorded at The Forum in Los Angeles to discuss his love of the game. Instructor Hank Haney drops in as well. Tiger might not enjoy that part so much…and there you have it, the Masters news may drop at 9 pm ET Tuesday!