The Loop
Forward Press: Goodbye West Coast, hello animal-branded golf!
East Coast versus West Coast.
Animalia golf hole stretches versus…the West Coast has no answer to the Bear Trap, the Blue Monster and the Snake Pit.
And we're just fine with that.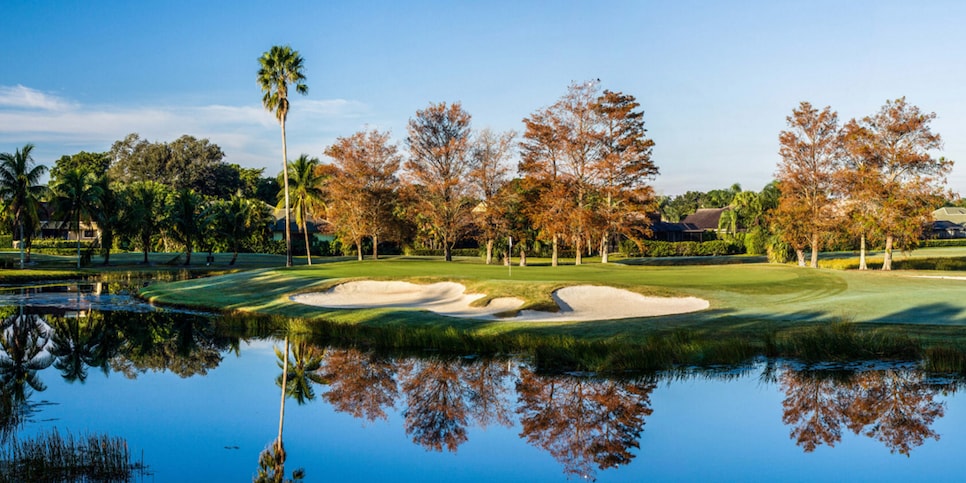 The PGA Tour's move this week kicks off with the Bear Trap Classic, also once fondly called the Honda. Branding the course's finishing stretch as the Bear Trap after course architect Jack "Golden Bear" Nicklaus, while cute at first, threatens to make fans turn on what has become a strong kick off to the Florida Swing.
Bear Trap drinking games, hashtags and hate groups have sprung up like lakes on a Florida golf course. Which, according to Golf Channel's Brandel Chamblee, is a perk.
"There's a contrast to between the beauty of the West Coast to the sort of do-or-die nature of almost every shot you see coming down the stretch at the Florida Swing," says Chamblee.
The most subtle contrast is in the grassing. Bermuda's grayish lack of difference between fairways and roughs doesn't pop on television like the west coast's dark green cool season grasses or yellow-green desert contrasts. Instead, there's water and sand. And plenty of over stretches of holes.
The focus on some stretches and attempts to hype them at PGA National, Trump Doral and Innisbrook could be seen as a lighthearted bit of corny branding. Because who doesn't love a bear and a snake and a monster?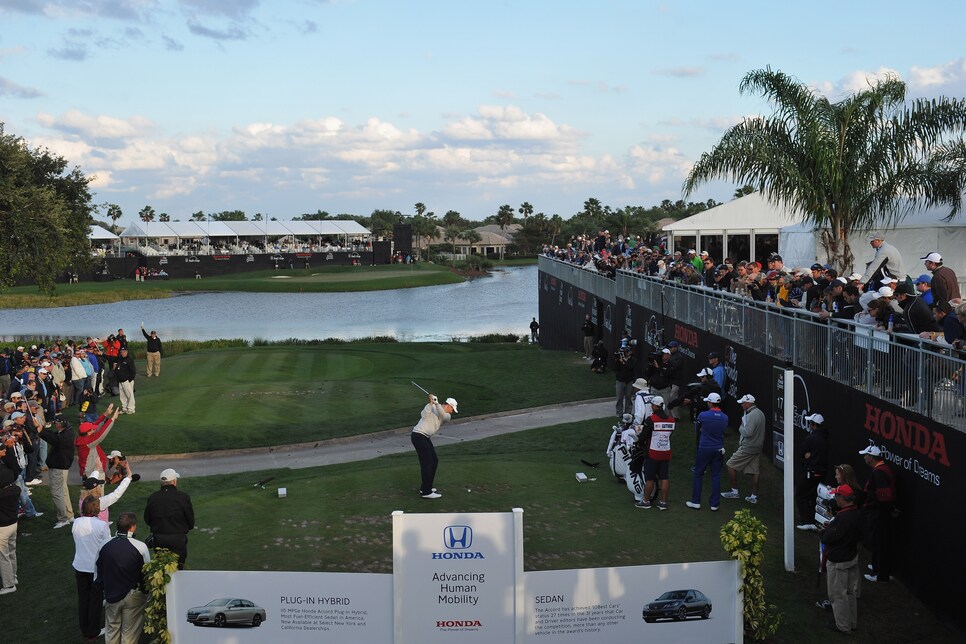 But at a time golf might be attracting new eyeballs, to someone who doesn't know better, the 4,599th Bear Trap mention by Saturday afternoon could start to sound a little cheesy.
On a deeper level -- if any of this approaches any level of depth -- there is the focus on stretches of holes in place of the overall examination that these courses present.
The West Coast and East Coast share one big common bond: They are both vital to the run-up to Augusta. And the ratings suggest this is when golf fans and casual viewers are most engaged.
"There's no faking it around any of these golf courses running up to the Masters," says David Duval, who, if he mentions that tournament in Augusta too many times, might get a call from the PGA Tour Commissioner who is said to be uncomfortable with too much lead-up-to-Augusta talk.
Because the talk traps, pits and monsters is so much better.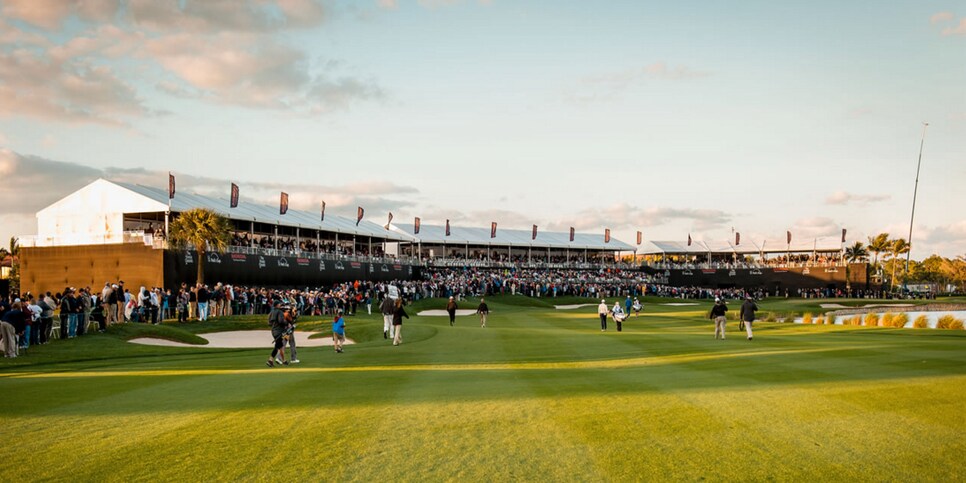 The NBC Sports Group is all in for the next six weeks, starting with a healthy 20 hours of Honda coverage bookended by the usual Golf Central and Morning Drive extra coverage when the tour moves east. This also marks the first Florida swing for David Feherty, who debuted at the Waste Management Open and now gets to talk about Bermuda grass instead of bent, kikuyu, and rye.
The Honda field took a bit of a turn backwards this year, perhaps without the WGC Match Play as a nice lead-in. Though several players have begun to grumble about the Bear Trap and what one bad wind week playing a bunch of watery holes can do to the game.
Either way, four of the world's top 10 along with 11 of the top 20 are in Palm Beach. Headliners include 2012 Honda champion Rory McIlroy, Rickie Fowler, Patrick Reed, Branden Grace, Zach Johnson and Phil Mickelson.
Padraig Harrington defends the title he won in a sudden death playoff over PGA Tour rookie of the year Daniel Berger. He did it in pretty dramatic fashion:
If you want to warm yourself up for Bear Trap talk, here's a PGA National spot with an actual bear on the course. Woohoo!
The Honda Classic – Live Tournament Airtimes
Wednesday 5-6 p.m. ET (Golf Channel Pro-Am coverage)
Thursday 2-6 p.m. ET (Golf Channel)
Friday 2-6 p.m. ET (Golf Channel)
Saturday 1-3 p.m. ET (Golf Channel)
Saturday 3-6 p.m. ET (NBC)
Sunday 1-3 p.m. ET (Golf Channel)