The Loop
Former tennis star begins latest pro golf quest at Asian Tour Q School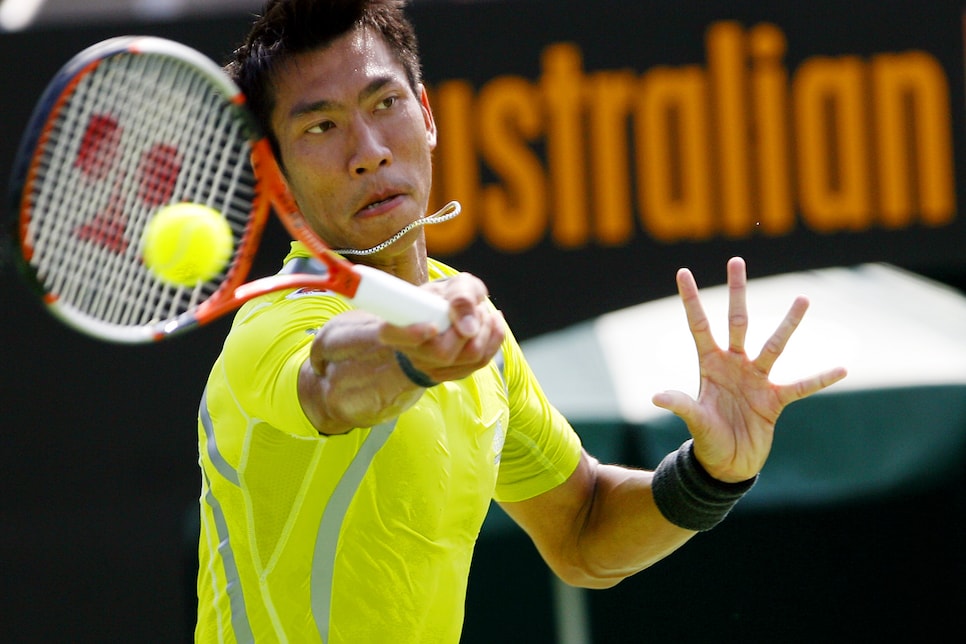 At 36, Paradorn Srichaphan has done a lot. Most notably, the former Thai tennis star ascended as high as No. 9 in the world ranking. He also spent time as a Buddhist monk and married a Miss Universe winner.
But now, he faces his biggest challenge: Becoming a golf tour pro.
After suffering a wrist injury, Srichaphan retired from tennis in 2010, but he's hoping his golf career is just starting. Srichaphan is in the field at this week's Asian Tour Q School, according to AFP.
"I love sports and I want to prolong my sporting career. That was why I decided to switch to golf," he said, in comments released by the Asian Tour.
Sounds like a good plan, but it hasn't worked out so far. According to AFP's story, in 2013, Paradorn received several sponsor's exemptions on Southeast Asia's ASEAN PGA Tour, but couldn't stick.
A top-40 finish this week, though, and Srichaphan, who made it to the fourth round at both Wimbledon and the U.S. Open in 2003, will earn his Asian Tour card for 2016.
"It's really competitive out here but it helps to keep you going as you try to improve," he said.