News
Former PGA of America director of diversity critical of PGA's inclusion practices (Update)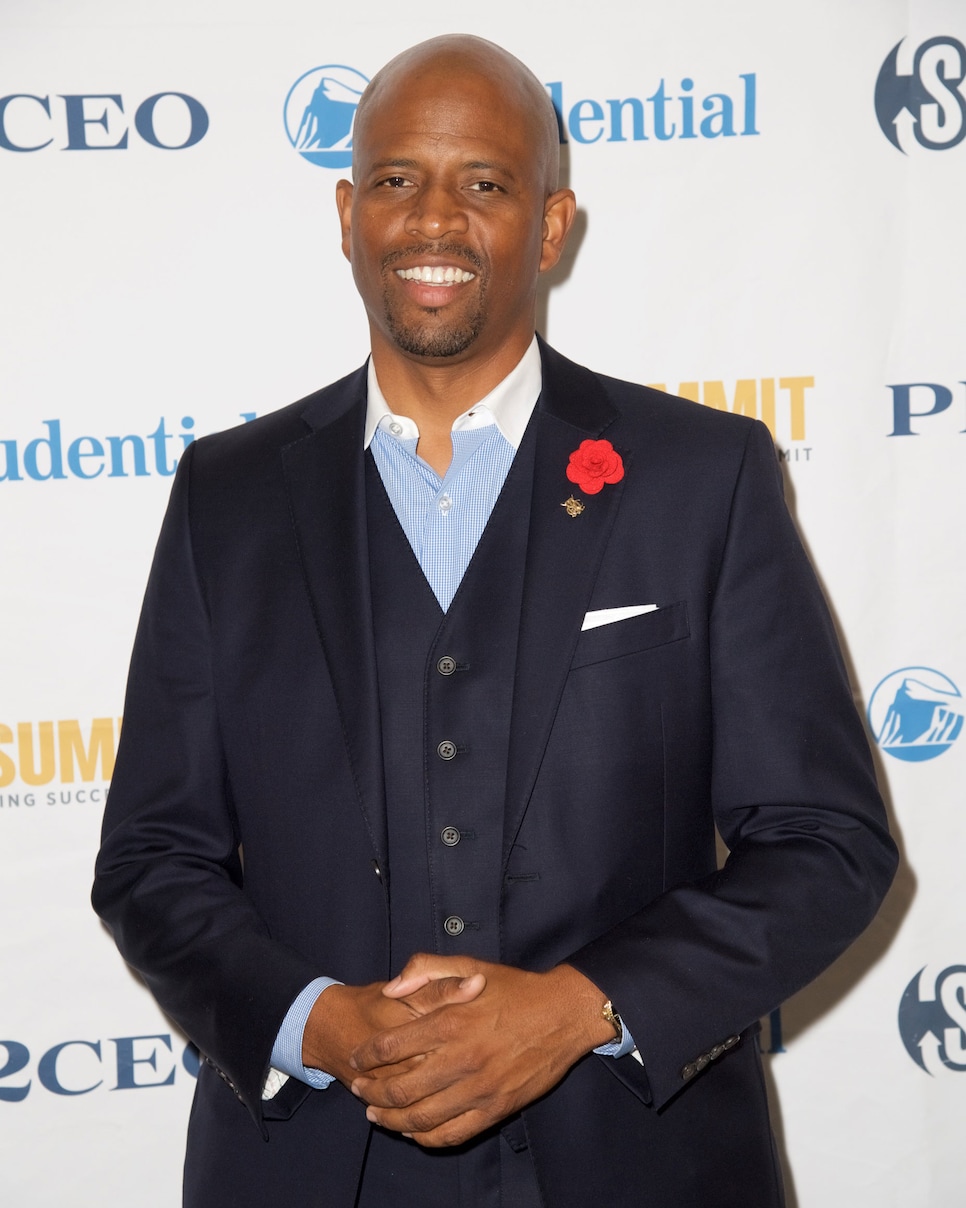 Wendell Hasking attends the Sustaining Success Luncheon at the Staples Center in 2016 while working for the PGA of America.
Earl Gibson III
A former PGA of America diversity official has posted an open letter critical of his time with the organization.
Wendell Haskins worked for the PGA of America from 2014 to 2017, serving as senior director of diversity & multicultural initiatives and director of sports & entertainment marketing. Haskins, in response to statements from PGA of America CEO Seth Waugh and president Suzy Whaley on battling racism and exclusivity, shared his experience with the PGA in a piece published by African American Golfer's Digest.
"The things that I was able to accomplish at the PGA of America are some of my proudest professional accomplishments and I literally had a ball getting them done," Haskins writes. "But these myriad accomplishments didn't come without unexpected resistance and lack of acceptance from my colleagues."
In his more than 3,000-word letter, Haskins, who worked under Waugh's predecessor as CEO, Pete Bevacqua, lists a number of slights and transgressions, including one of his bosses allegedly backstabbing and excluding him from a deal he arranged with NBA star Steph Curry. (Haskins spent 14 years working with the NBA prior to his time at the PGA of America). Another point of contention regarded Haskins' efforts to honor Charlie Sifford, efforts Haskins believes were stifled and not given the proper attention. Moreover, Haskins says there were "myriad microaggressions, unscrupulous practices and instances where the PGA could have stepped up, stepped in or merely showed up to improve race relations and did not."
"I can expound on each of these accounts in more detail if desired but those are the general details of the incidents I experienced and positions of the PGA during my tenure," Haskins writes. "It's unfortunate when you have the ability and desire to contribute to the business and cultural advancement of an organization yet there are coworkers and supervisors who marginalize your ability to contribute."
Haskins finished with 11 recommendations to the PGA of America on how it can improve its culture, points that include hiring black executives and a willingness to part from bigoted members.
"The PGA of America and its PGA professionals still have the greatest impact on growing the game of golf," Haskins says. "The game of golf deserves the best in us. I'm always here to help make golf a better game."
Haskins now works with the The Professional Collegiate League as its chief marketing officer.
UPDATE 5:41 p.m.: Following publication, PGA of America CEO Seth Waugh released the following statement to Golf Digest: "I had never met Wendell so I reached out to him and had a two-hour video chat. I listened carefully to his ideas and took them to heart in our ongoing efforts to make the PGA of America and the game of golf more inclusive and diverse. I appreciate the opportunity to share views, and we thank him for the dialogue."