The Loop
Former Georgia Bulldog Harris English roasts rival Georgia Tech for its lack of PGA Tour talent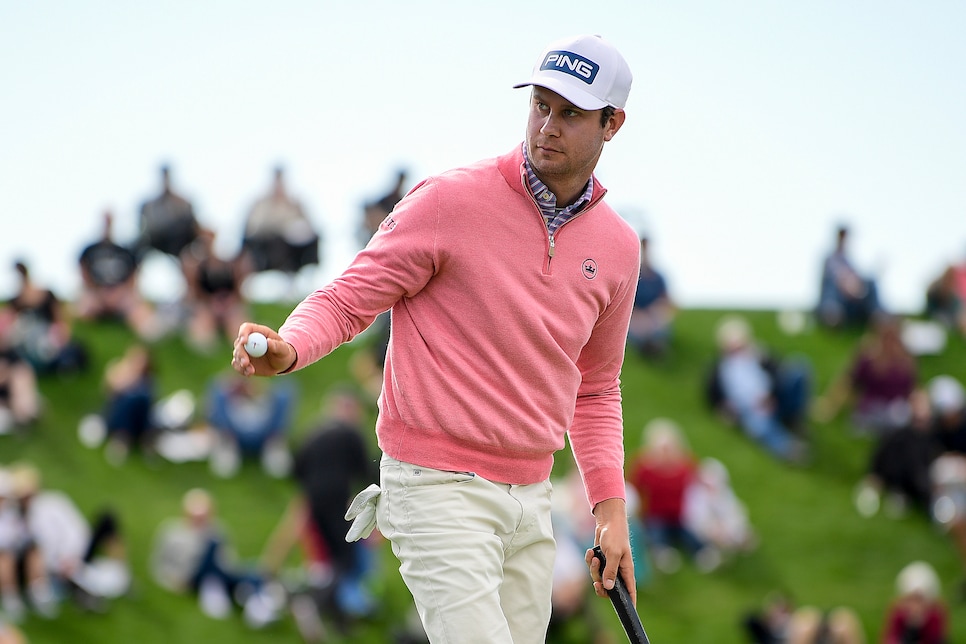 Harris English is enjoying being at this week's Tour Championship, a remarkable accomplishment considering he entered the season with only conditional status and overcame a bout with COVID-19 in June. But the 31-year-old Georgian also seems to be enjoying who didn't make it to East Lake. Well, one particular school that isn't represented there, anyway.
On Wednesday, the proud University of Georgia product—and you just need to take a quick glance at his Twitter page to know that—was asked about teeing it up this week with a pair of fellow Bulldogs. And as happy as he was to answer that question, English managed to roast the rival school in the process.
"Yeah, three bulldogs and no Georgia Tech guys I don't think," English said of himself, Kevin Kisner, and Brendon Todd, who represent 10 percent of the 30-man field. "So it's pretty cool."
Damn, that's cold. And that's a damn good Dawg as they say in Athens, Ga.
Also, LOL "I don't think." English knew darn well there are no Yellow Jackets playing inside the ropes this week.
As golf writer Scott Michaux pointed out on Twitter, English also didn't count Patrick Reed among the UGA contingent. Not that that should come as a surprise.
Reed began his college career in Athens and overlapped with English before being kicked off the team. He transferred to Augusta State, where he led the Jaguars to two NCAA titles.
"They all hate him—any guys that were on the team with him [at Georgia] hate him and that's the same way at Augusta," Kisner told Michaux in 2018. "I don't know that they'd piss on him if he was on fire, to tell you the truth."
Wow. Imagine their disgust if Reed had transferred to Tech?