Course Rankings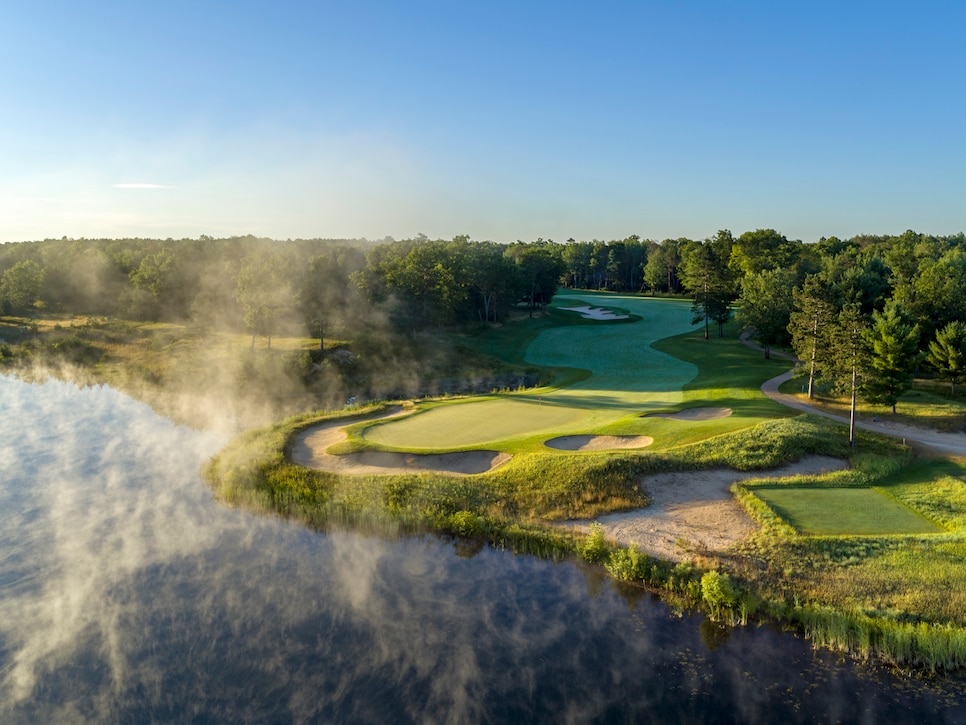 Courtesy of Evan Schiller
No. 163 on America's Second 100 Greatest Courses
No. 33 on America's 100 Greatest Public Courses
Forest Dunes is another course, much like Spyglass Hill, that has several holes bringing to mind Augusta National (pristine turf, pines and gleaming white sand bunkers) and other portions that look like Pine Valley (rugged holes edged by native sand dunes deposited by the nearby Au Sable River). Forest Dunes also has tricky greens with subtle contouring and treacherous pin positions. Some are just beyond steep false fronts while others are beside fall-away ear lobes the lead off the side of greens. It even has a notorious hazard. The long par-3 16th plays over a tee-to-green pit dubbed "Hell's Acre," fully twice the size of the famed "Hell's Half Acre" on Pine Valley's seventh hole.
100 Greatest/Second 100 Greatest History: Ranked on America's 100 Greatest, 2011-2012. Ranked on America's Second 100 Greatest: 2013 to current. Highest ranking: 99th, 2011-2012. Previous ranking: 146th.
Watch Golf Digest's latest "Every Hole At" course videos below:
Panelist comments, Forest Dunes Golf Club:
"Nestled in the heart of the Huron National Forest, Forest Dunes offers players a multitude of risk reward opportunities from the beginning to the very end of the round . Native grass and sandy waste areas create forced carries that a player must navigate. In addition to being hazards these are a continuing theme throughout the round."
"Forest Dunes is appropriately named given the front 9 winds through the forest and the back 9 rambles through the dunes, enhancing the design variety, aesthetics and memorability of the course. While the greens look fairly benign from the fairway, the subtle contours and false fronts necessitate accurate approach shots. The course is impeccably maintained which heightens the aesthetics and overall experience."
"Sightlines of the club house from the teeboxes #9 and #18 proved excellent finishing holes going out and coming in from an ambience perspective. Tranquil course carved from the forest of central Michigan."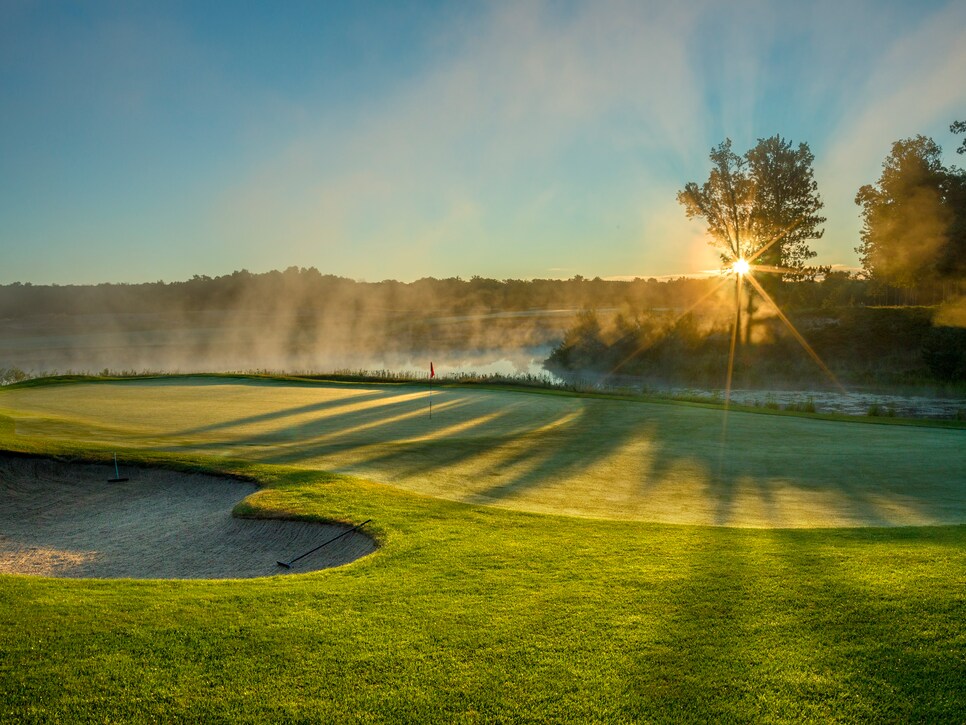 Courtesy of Evan Schiller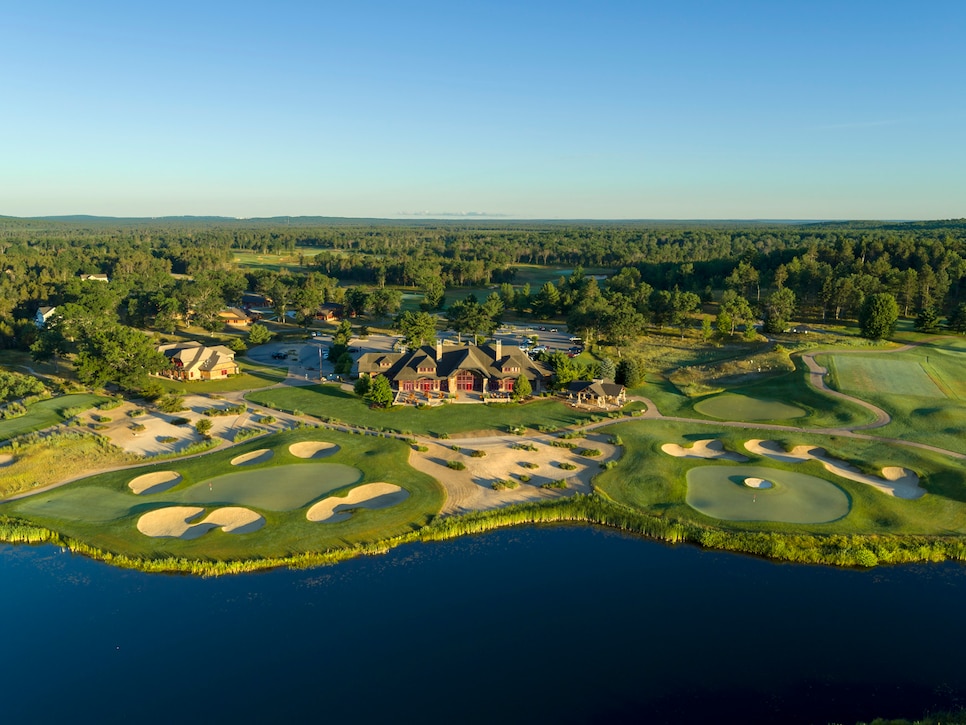 Courtesy of Evan Schiller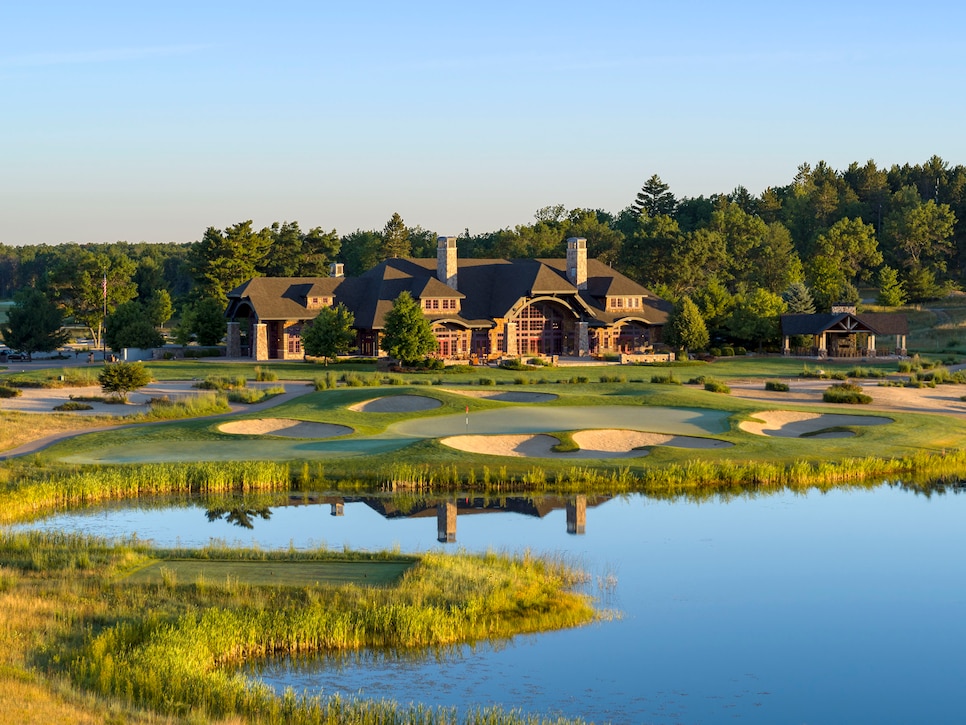 Courtesy of Evan Schiller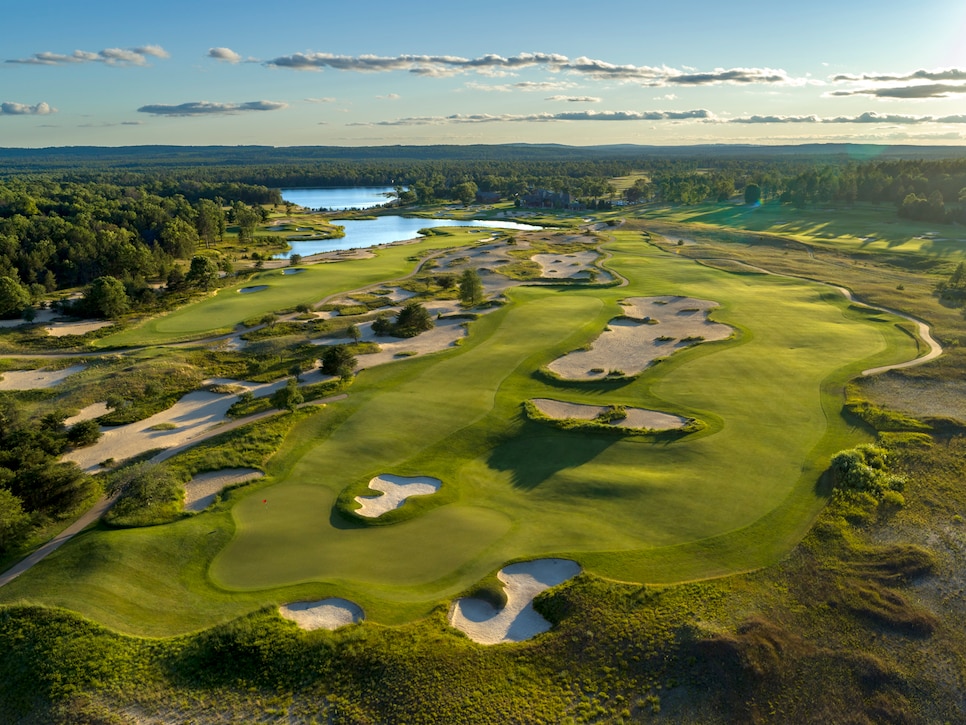 Courtesy of Evan Schiller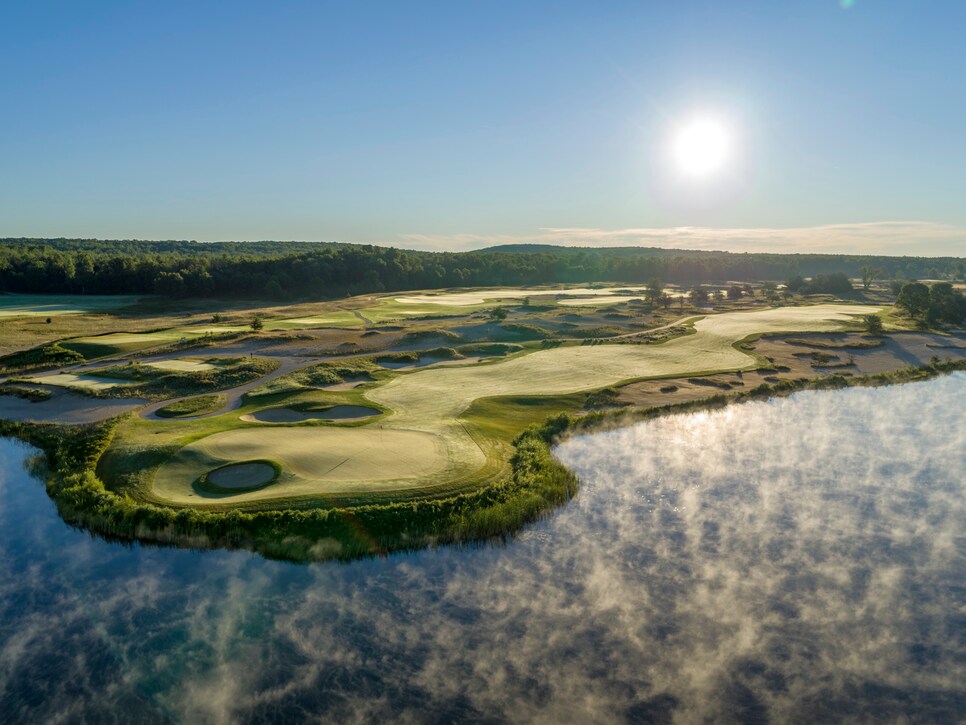 Courtesy of Evan Schiller