Forest Creek Golf Club (North)
Tom Fazio did the first 18 at Pinehurst's ultra-private Forest Creek G.C., the South Course, in 1996, carving it from a rolling pine forest, with most tee shots playing downhill and most greens amenable to low, running shots. When he returned nearly a decade later to add the North Course, he and his team decided on a different approach, a more organic, lay-of-the-land 18. So the North has more uphill holes and semi-blind tee shots. The sandy base of the pine forest is exposed on many holes, incorporated not just to frame holes but also as carry hazards on certain shots. Formal bunkers are edged with clumps of bushy wiregrass or dwarf pampas. The only water hazard is encountered late in the round, on long lake around which the 15th, 16th and 17th play. This course wasn't inspired by sand-scarred neighboring courses like Pinehurst No. 2, Mid-Pines and Dormie Club. Fazio's work predates them all.
100 Greatest/Second 100 Greatest History: Ranked 197th in 2019-2020, the course's first appearance on Golf Digest's national rankings. Current ranking: Unranked.
Panelist comments, Forest Creek Golf Club (North):
"Forest Creek has a great ambience and feel, as the entire atmosphere and aura of the Pinehurst area is omnipresent within the club. The course aesthetics of the North course, are truly authentic, however, I would rate it even higher, if it didn't have as many homes."
"A Pine Valley look. A championship caliber course with good elevation changes. However, I walked away a little disappointed because the course did not have the WOW factor in terms of distinctive holes I expected. That being said, this is a world-class club with amazing amenities and one of the best men's locker rooms you'll find."
"This is the newer course of the two on property and built in 2006. It is also a more difficult test of golf, especially from the back tees. I thought the shot values from several tees were quite high."
"'Tom Fazio light' is how I would describe this course. Like all Fazio courses the fairways and playing corridors were pretty wide. The esthetics and memorability were excellent. From a design variety standpoint it wasn't his usual excellent stuff. It did not really have any short holes and most of the holes were straight. A dull routing in that the holes did not change direction very often and the par 3s were at the very beginning and end of the round."
"I found the large houses so close to the course to be counter the ambiance that should have existed in this remote spot of Pinehurst. I liked the waste bunkers mixed with traditional raked bunkers, so that offset my concern with the houses so closeby."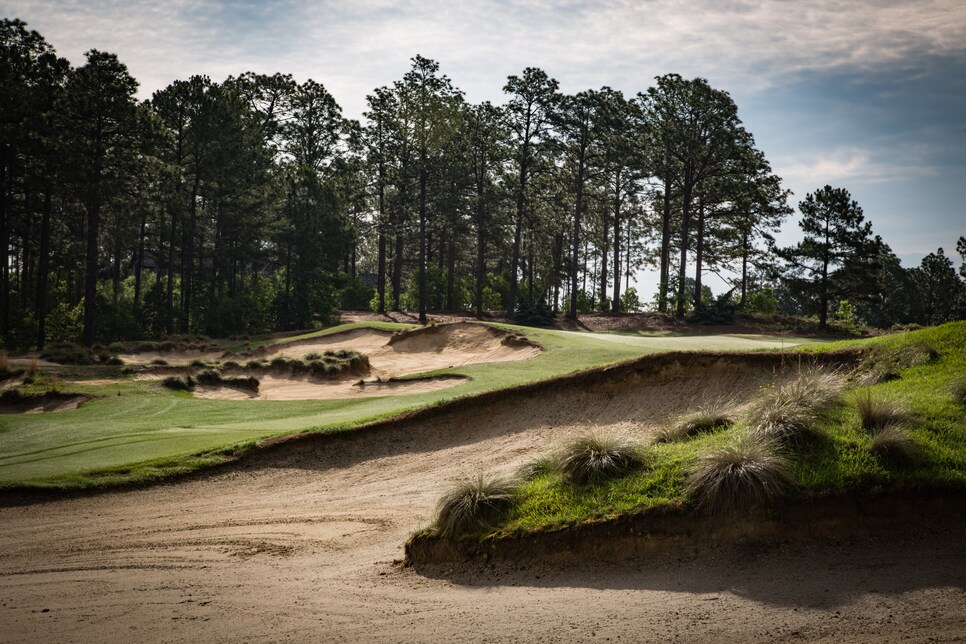 Courtesy of Laura L Gingerich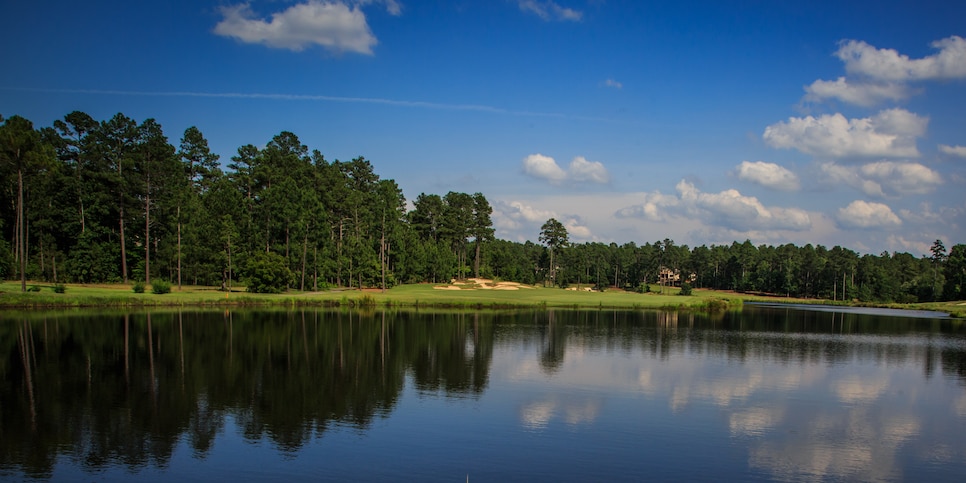 Courtesy of Laura L Gingerich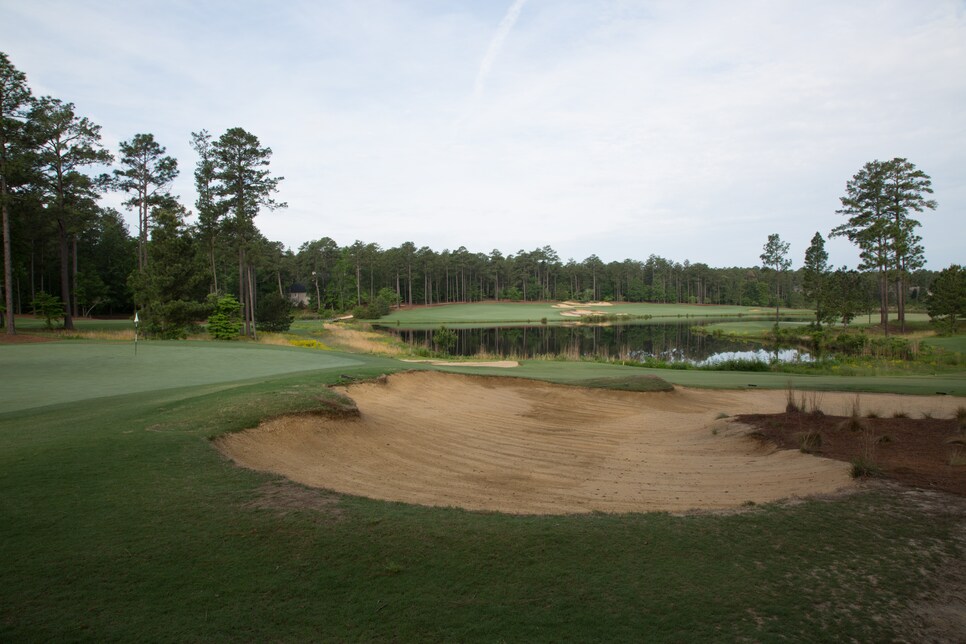 Courtesy of Laura L Gingerich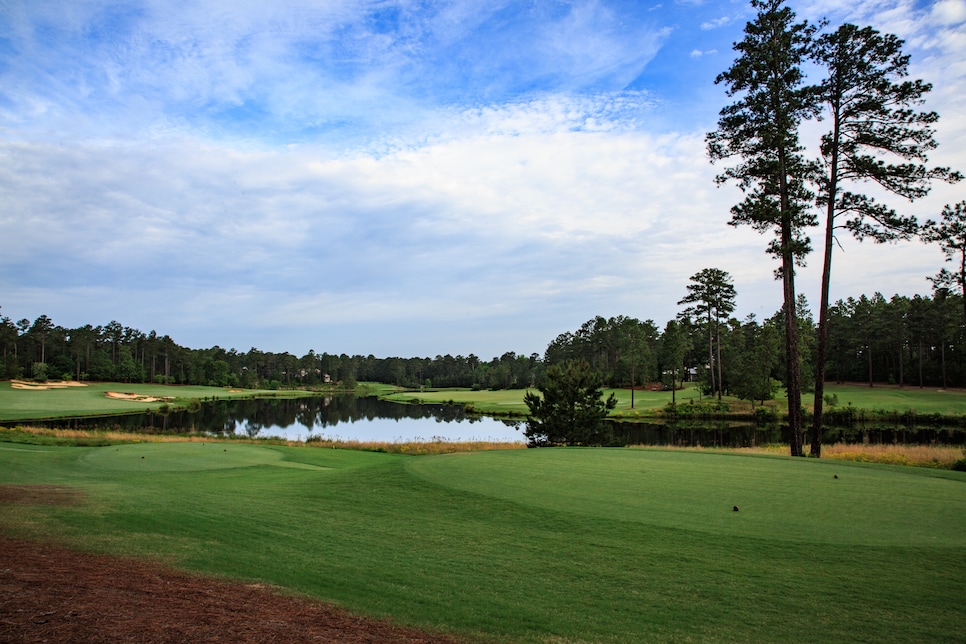 Courtesy of Laura L Gingerich