The Loop
Foremost Bobby Jones authority donates research collection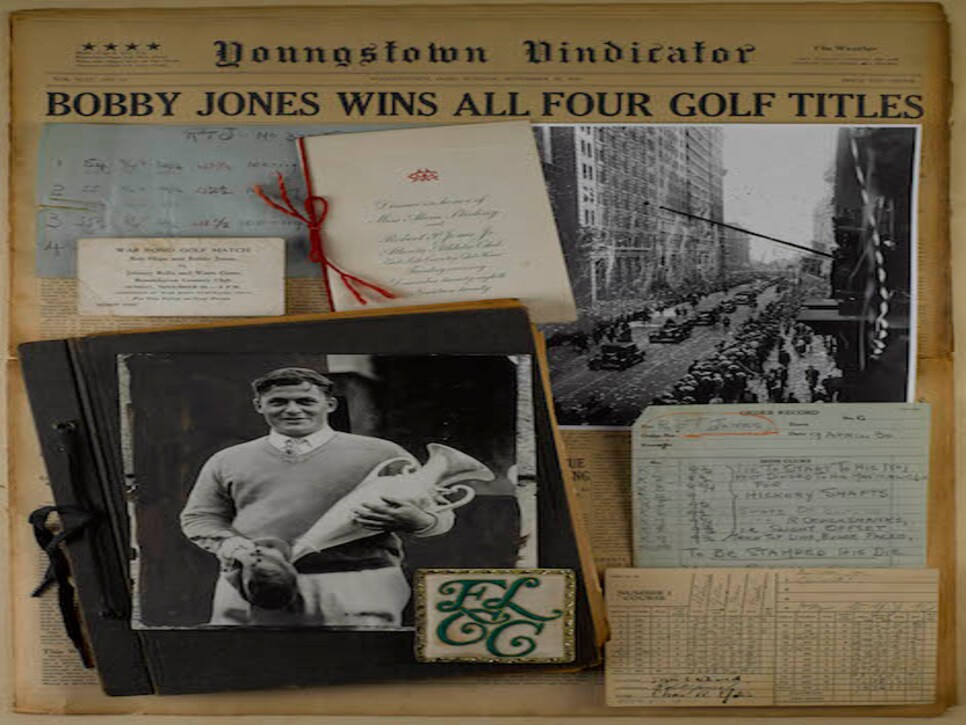 (Photo by Paige Knight, courtesy Emory Libraries at Emory University)
Sidney Matthew calls it junk, and his wife Linda was inclined to agree. One day, Linda informed him that he needed to get rid of some of it.
"Honey, I've got a succession plan," Matthew said.
"So do I," she replied. "When you die my succession plan is that I'm taking it all out to the curb."
Fortunately, it found a better home. Matthew, a Tallahassee, Fla., attorney, is the foremost authority on all things Bobby Jones and he had a research collection to prove it, the junk to which he refers. Matthew has donated it in its entirely to Emory University in Atlanta.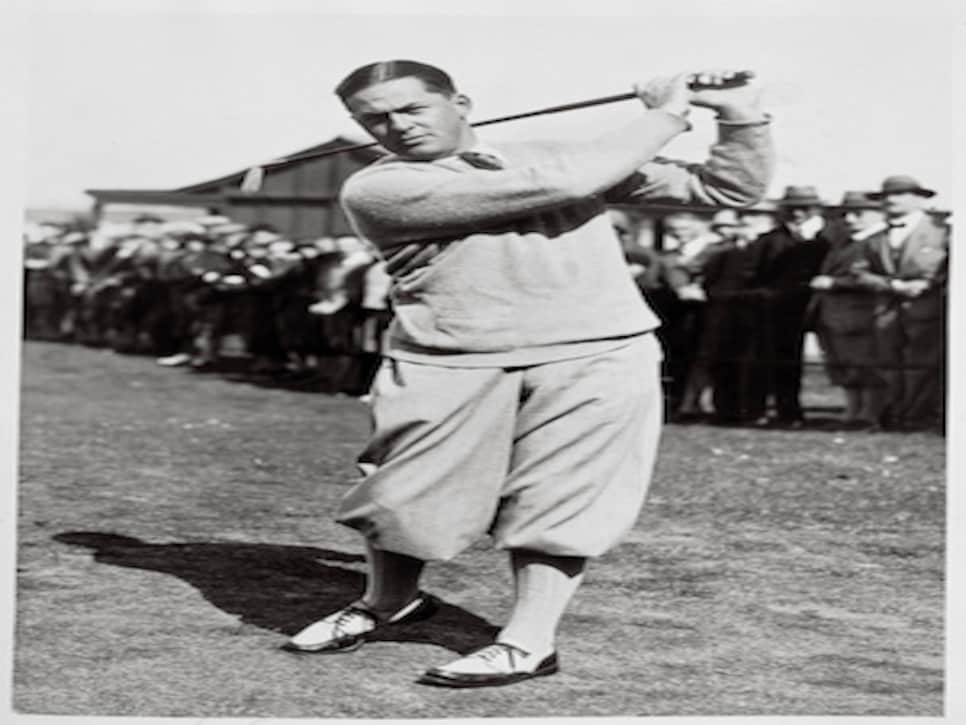 "This is the only comprehensive collection of [Jones'] writing, comprising 500,000 words, in captivity," Matthew said from his office on Thursday. "It's the motherlode of all the Bobby Jones research."
It is not an idle boast. Matthew, 62, is renowned for his knowledge of Jones and the research he has gathered through the years. "People will be fascinated to see the work that he did," Randy Gue, curator of historical collections at Emory's Manuscript, Archives, and Rare Book Library, said in an Emory news release. "To call him tenacious and dogged in his research is an understatement."
Matthew graciously and routinely opened his home, sometimes for days, to writers researching Jones, including acclaimed author Mark Frost. "I am indebted to Sidney L. Matthew, without whose guide and unfailing generosity this book could not have been written," Frost wrote in the Acknowledgements section of his book, "The Grand Slam: Bobby Jones, America, and the Story of Golf." "If he were the only man alive who had been touched by Mr. Jones there would be no cause for concern that his memory will ever be forgotten."
When Emory officials came to Tallahassee to haul it away, they arrived in a 16-foot U-Haul truck on which they loaded "22 linear feet of four-drawer lateral file cabinets, four or five feet tall," as well as up to 100 boxes, Matthew said.
The collection includes original newspaper pages featuring stories on Jones, "from 1911, when Jones was nine years old, all the way through 1971, the year that he died," Matthew said.
"We're talking about a collection of all of the original articles that were written by Jones from 1928 to 1935. He wrote for Jack Wheeler's Bell Syndicate, then become an associate editor of American Golfer."
Also donated was a scrapbook kept by journalist O.B. Keeler, a friend of Jones, as well as the unabridged interviews that Matthew conducted with "anybody who was anybody who knew Bobby Jones" for Matthew's documentary film, "The Life and Times of Bobby Jones."
"My perspective was, instead of wanting to be the sole custodian of the Jones legend, I want to be the purveyor of the Jones legend in getting the word out to everybody," he said.
The notion that the Jones story has been told in its entirety is a bogus one, Matthew said. "We've just started. There are all kinds of nuances and different perspectives and insights into Jones and his contributions. Far from having exhausted the subject, we're all just getting started."
So why Emory and not, say, the United States Golf Association? "The USGA is in Far Hills, N.J. How many times have you gone there? You've got to pack a lunch and take an extra pony to get there. it's just not accessible.
"Atlanta is the Mecca. It's very accessible to everybody. The USGA is fairly proprietary about their stuff. They're not just going to throw their doors open. But Emory does that."
Jones attended law school at Emory, where his own collection is housed. "If ever you wanted to have a repository to make the primary research material accessible it would be Emory," Matthew said.
"The final word has not been written about Bobby Jones. This is the crown jewel, because it unlocks the keys to the kingdom."