The Loop
For the golfer who has everything, splurge on a $190k fleet of used golf carts
If you've recently picked up your own golf course in a fire sale -- or you want to be the most popular retiree in your neighborhood at The Villages -- you can become the commander of your own fleet of 79 late-model E-Z-GO golf carts.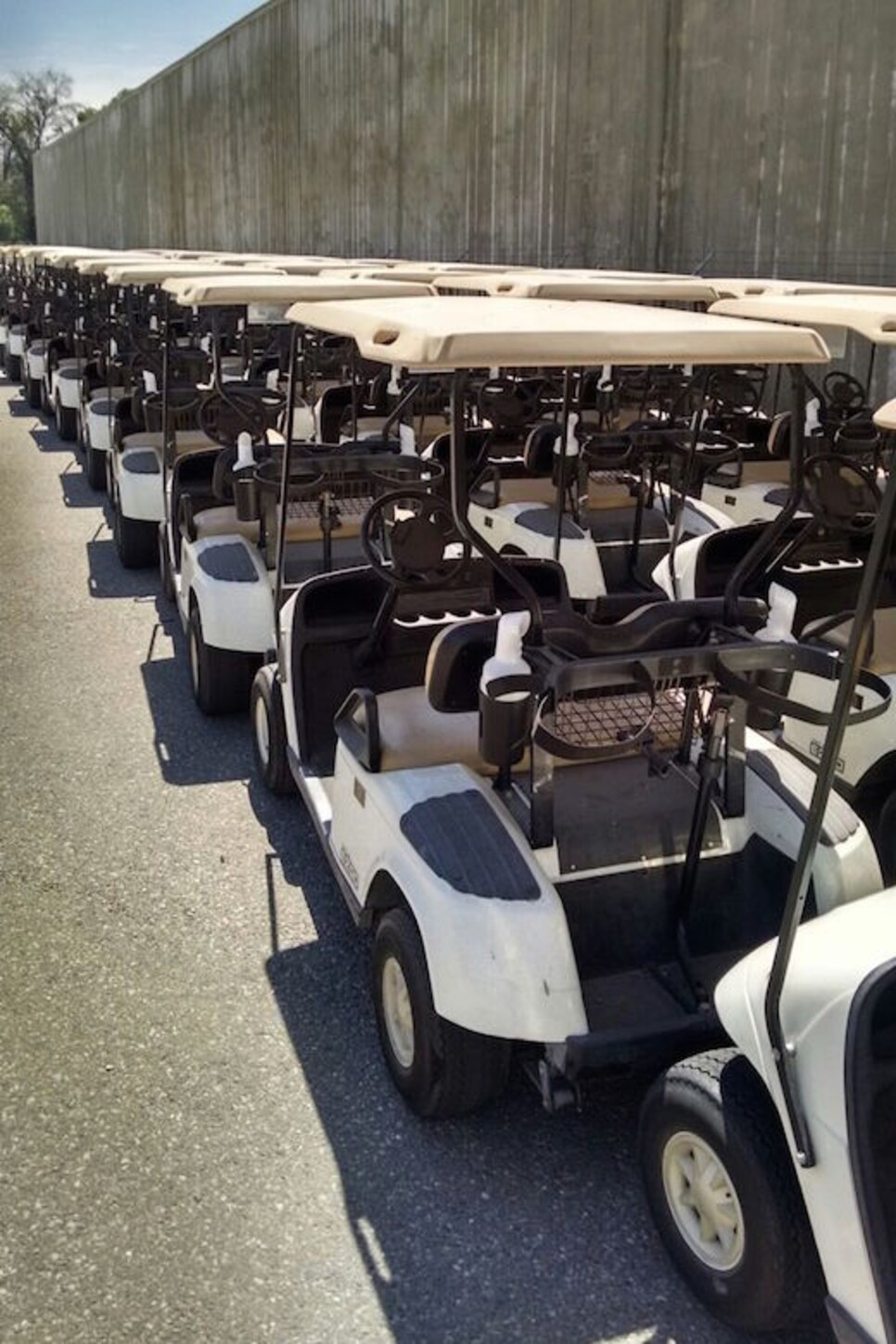 The eBay listing says the carts are located in Southern California, where they came from a country club. A dedicated charger is included, and the model-year 2012 carts all have what is apparently the popular Trojan battery upgrade.
The list price for the lot is $190,000 -- which works out to about $2,400 per cart, or about $5,000 less than the cost of a 2015 model. Of course, by the looks of the photos, you might have to hose a few of these ones down before use. But with a little elbow grease and some logistical help (how many trucks does it take to ship 79 carts?), you could be hosting your own senior citizen version of the Indy 500 within a week or two.