The Loop
For sale: Playboy Mansion, adjacent to 13th green of future U.S. Open course
Want a front-row seat to the 2023 U.S. Open without even having to leave your property? There are a couple of catches to this offer. One is the asking price, $200 million. The other is that you might be watching it alongside a 97-year-old Hugh Hefner.
Playboy Enterprises announced that it is selling the Playboy Mansion on South Mapleton Drive in Los Angeles. The 13th green of the North Course at Los Angeles Country Club is adjacent to the backyard. The USGA has awarded the 2023 U.S. Open to the Los Angeles CC's North Course.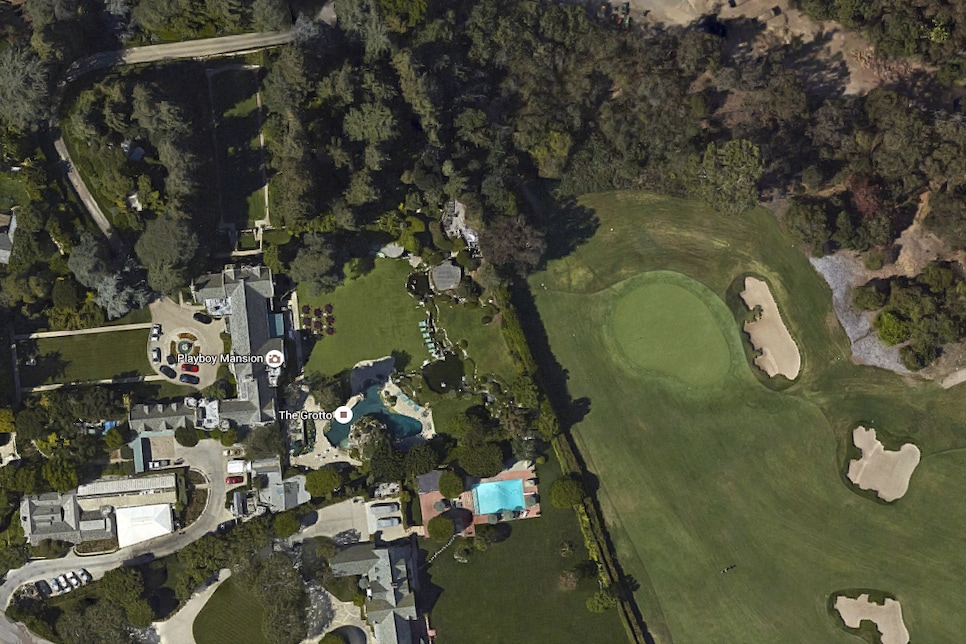 A condition of the sale, according to the Associated Press report, is that Hefner, the founder of Playboy magazine, gets to continue to reside in the house until his death. Hefner, who has lived there since Playboy bought the mansion 45 years ago, turns 90 in April.
The home, on five acres of prime real estate in Los Angeles' Holmby Hills neighborhood, has been listed at $200 million, the AP reported. Given that the mansion was built in 1927 and is considered a teardown, it likely isn't worth nearly the list price.
Legend has it that at one time Hefner wanted to install a gate along the back fence, linking his yard to the course, and asked Los Angeles CC for permission to do so. He was said to have offered up an occasional appearance by a Playboy Bunny as an incentive to get the club to agree. Needless to say, no gate was ever built.
However, Hefner did get a zoo license and built a sanctuary for exotic birds, whose relentless squawking was an unwelcome distraction for golfers.
The zoo license comes with the house, incidentally.