FootJoy replicates its D.N.A. (golf shoe) for women
After the successful release of its D.N.A. (DryJoys Next Advancement) men's golf shoe earlier this year, FootJoy is debuting a women's version. The company targeted four areas in engineering the shoe for women: stability, fit, feel and performance.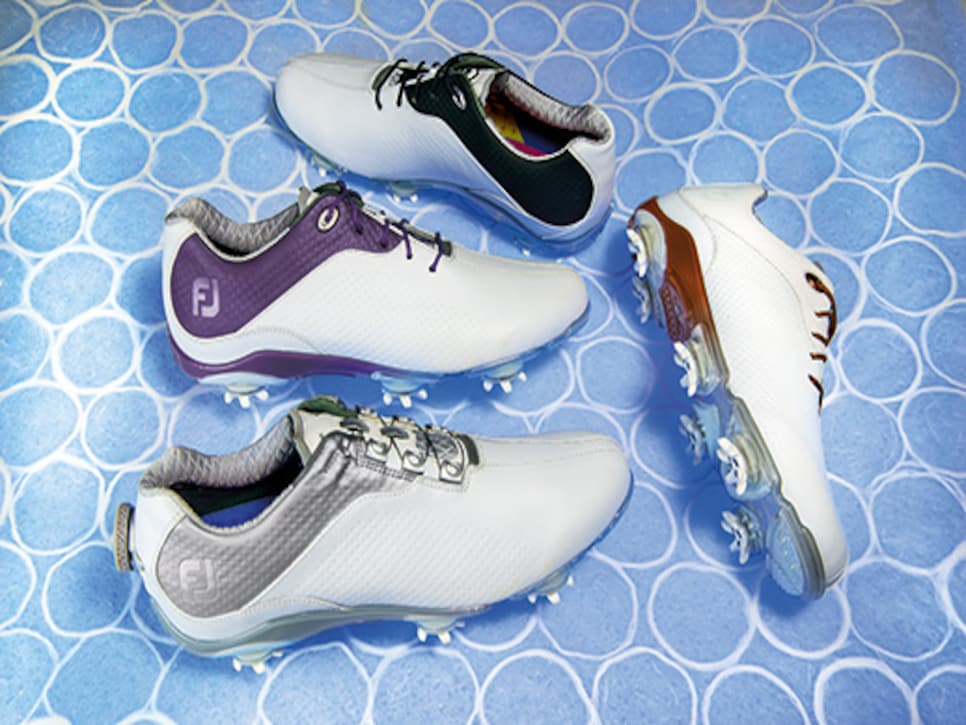 The waterproof, full-grain leather shoe comes in four colors and is available Sept. 1.
*Interested in more stories on apparel? Signup to receive Golf Digestix, a weekly digital magazine that offers the latest news, new product introductions and behind-the-scenes looks at all things fashion. *