The Loop
FootJoy announces new D.N.A. Helix, an athletic look with high performance
FootJoy has announced the latest addition to the D.N.A. line: the D.N.A. Helix. The D.N.A. line, which stands for DryJoys Next Advancement, started in 2014 and has been consistently creating performance-focused spiked shoes. You can even spot these shoes on some tour players' feet.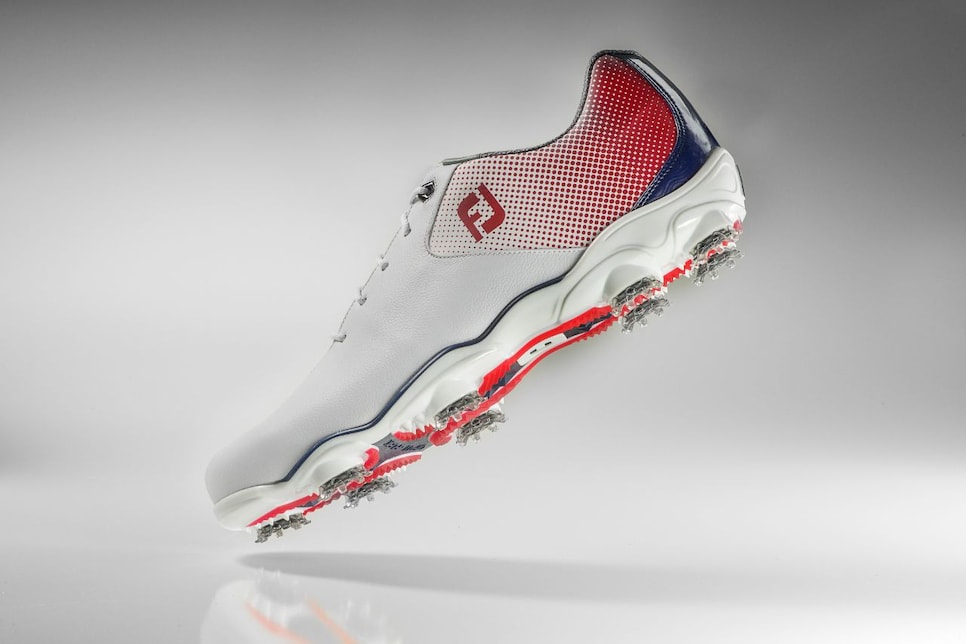 The goal of this new construction was to make a more comfortable and stable shoe, all while maintaining a high level of flexibility. To achieve that, FootJoy made a shoe that was wider and lighter than past models. The team at FootJoy placed the cleats in the heel further apart to increase stability. They also added a foam collar that helps hold your foot in place.
The midsole is also different. It's made out of a new foam to keep your feet comfortable throughout all 18 holes -– or hey, maybe 36. Though a lot is different about the Helix, it's still waterproof like other D.N.A. models.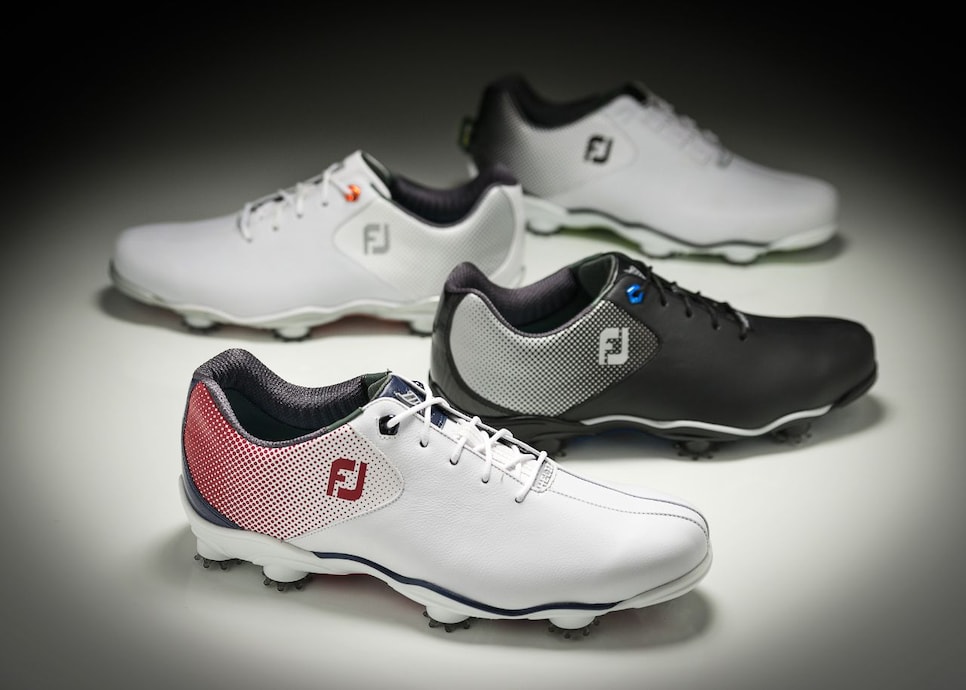 The big trend in golf shoes right now is shoes that can double as street shoes. And while we love that trend, it's also good to see such a sleek, athletic option like the D.N.A. The color options are simple and clean -- all revolving around black, white and red, so it'll be easy to chose a pair that'll match most of your outfits. The laced version is $210 at retail and the Boa version is $240.
These shoes work great with either shorts or pants, but make sure you're tucking in your shirt and putting on a belt. When you're wearing such a sharp-looking shoe, it's best to not let the rest of your look get sloppy.