Hard Pass
The food at SoFi Stadium looks ... awful, it looks absolutely awful
The biggest story out of the opening weekend of NFL preseason games was not about any rookie QB, and it wasn't about Tim Tebow's blocking prowess, either. No, the big story came out of SoFi Stadium, where fans were very much back in the stands for the L.A. Rams-L.A. Chargers game on Saturday evening.
How back? One man trying to fight six other guys by himself back. That kinda back, if ya nahmsayin':
Oh yeah, all the way back. Nothing says football season like a bunch of dudes who are cheering for the same team throwing haymakers at one another after a few too many.
Surely, these fine folks must have worked up an appetite after all that swinging. Hopefully, for their sake, they all waited until they exited the state-of-the-art stadium to eat, because the only thing uglier than that brawl is the slop SoFi Stadium will be serving to its fans this season, likely for the low cost of your arm, leg and full custody of your first born child:
When I first saw these photos, I literally made the same face and noise that Billy Madison makes when he first lays eyes on the lunch lady and here sloppy joes. GOOOOOO. Granted, I hate pickles, and there are a LOT of pickles in these photos, but the rest of the stuff looks like trash too. Is that just a whole-ass piece of garlic on that $15 slice of "pepperoni" pizza?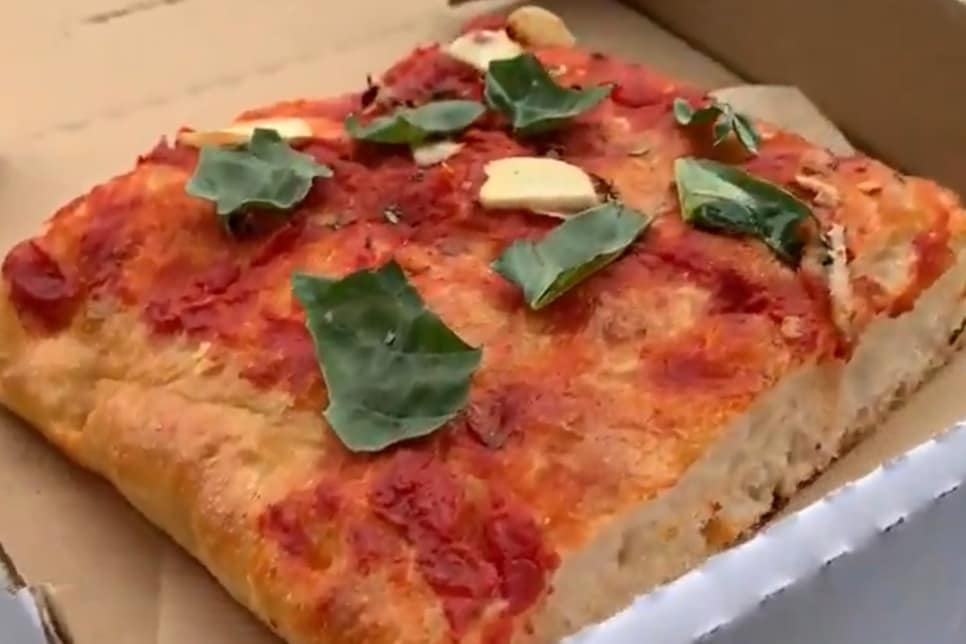 Yep, I think they just quartered a clove of garlic and threw it on top of this dry piece of za. That thing looks sadddd. And the hot dog? It's cremated.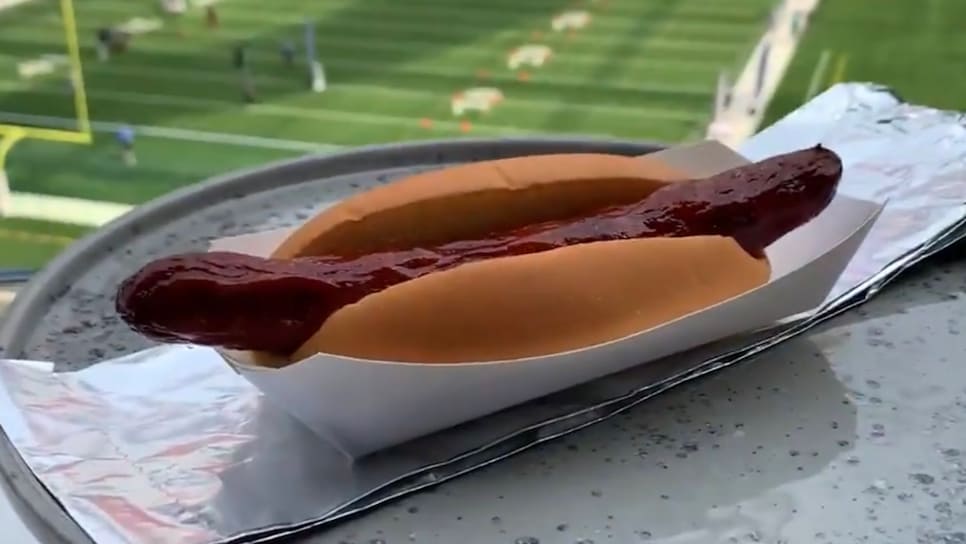 Simply put, that is not how a hot dog is supposed to look. As for the Burger/Veggie Subs, I guess those look OK if you like cold slices of cheese thrown on top of your already cooked burger. My god, clean it up guys.