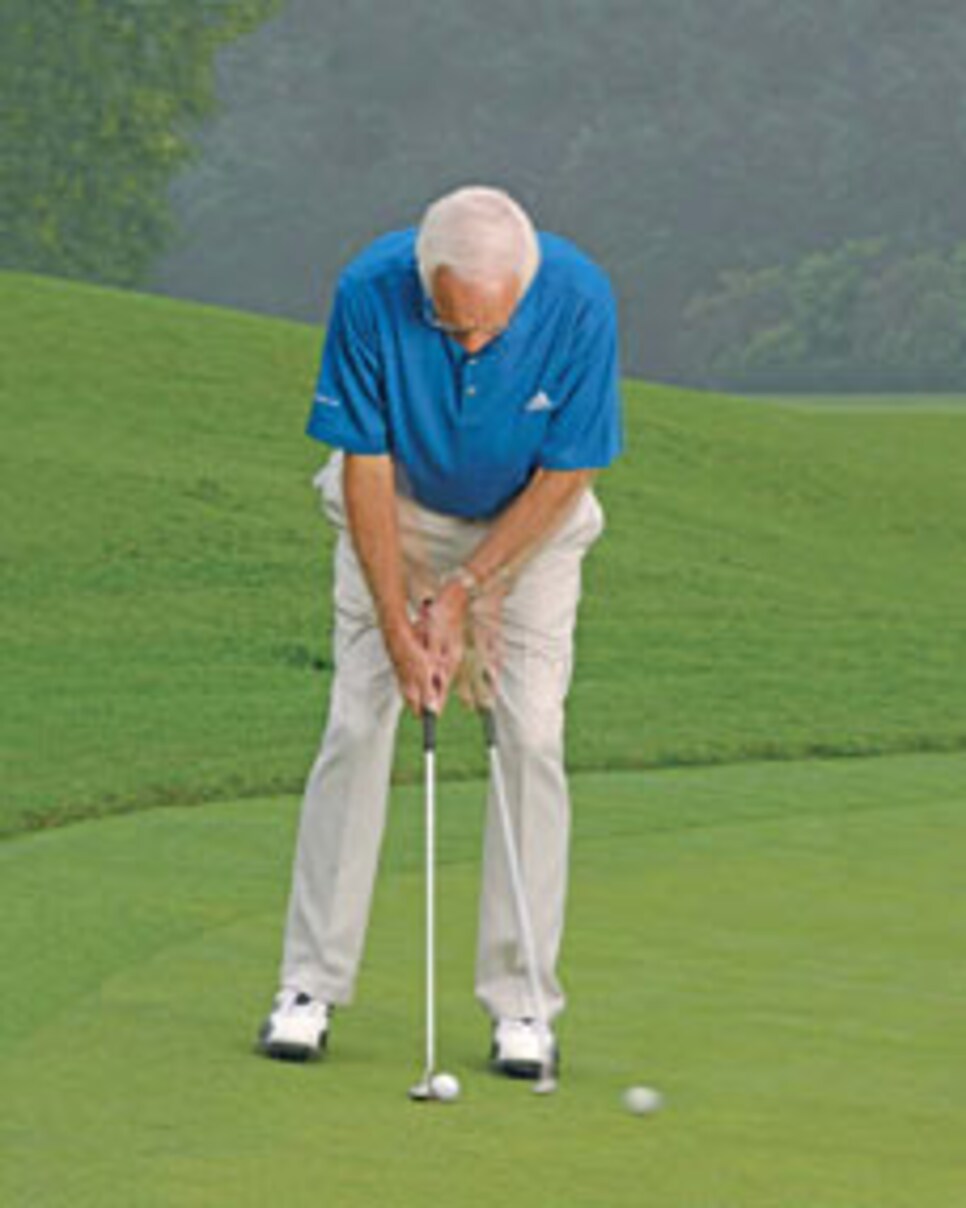 Last year, Masters champion Zach Johnson was playing a practice round with my amateur pupil Philip Francis at the John Deere Classic in Silvis, Ill. (As a freshman, Philip played on the UCLA team that won the NCAA title back in May.)
I noticed how softly the ball was coming off Zach's putter. And, of course, Zach sets up to putt with his hands behind the ball, which is quite unconventional.
Zach told me that on really slick putts, say a slippery downhiller or when the greens are extremely fast, he exaggerates this hand position. He keeps the shaft tilted back and moves the putter slowly. This adds loft to the putterface and makes the ball come off with a little more backspin. The result: a softer, more controlled roll.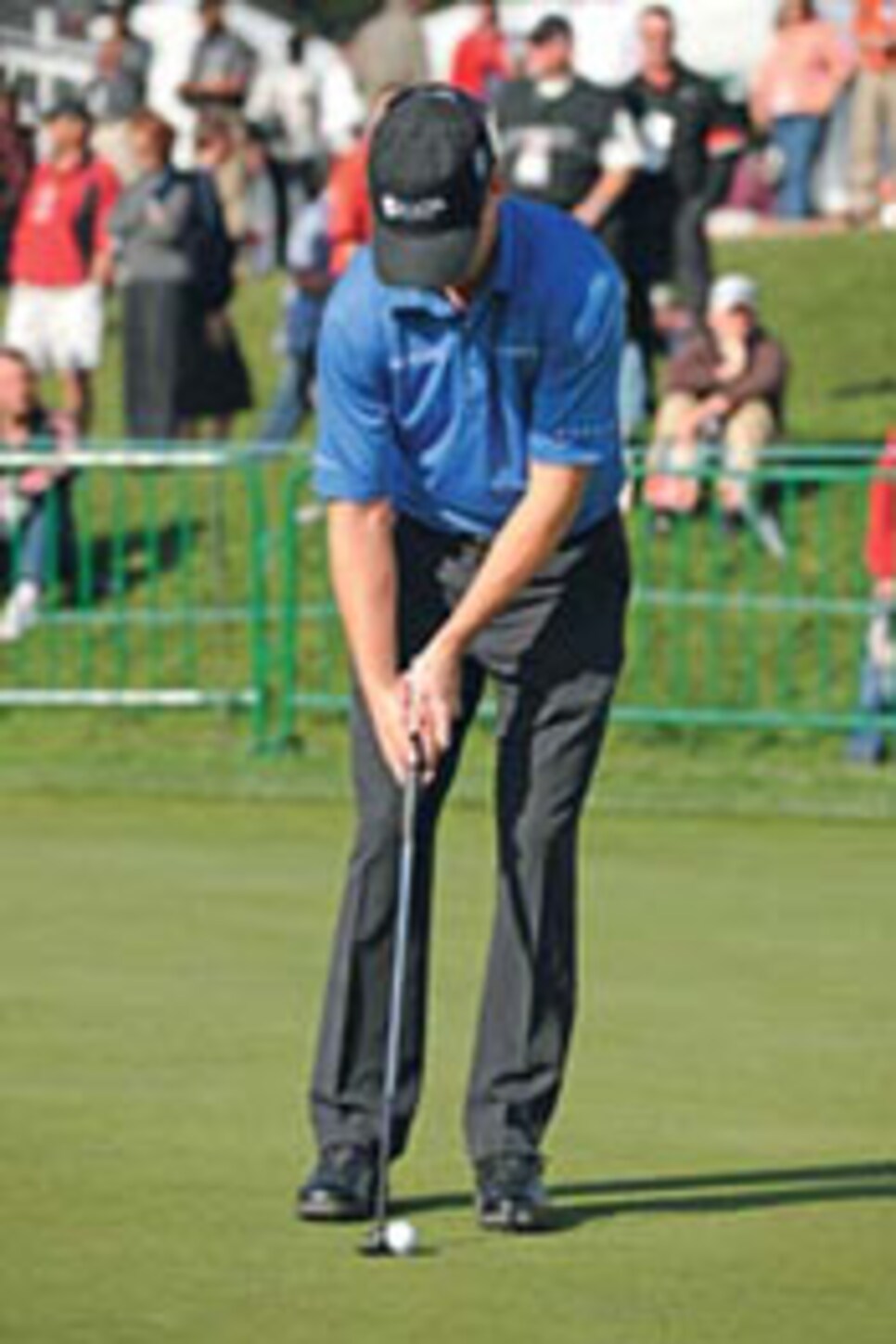 The key is to start with your left wrist cupped at address and keep it in that position throughout the stroke. Try it. You'll be more comfortable on super-fast putts.
FLICK, a longtime Golf Digest Teaching Professional and PGA Golf Professional Hall of Famer, worked with hundreds of amateurs and tour players including Jack Nicklaus.
You are using an unsupported version of Internet Explorer. Please upgrade to Internet Explorer 11 or use a different web browser.