The Loop
Five ways for the unitiated to spend PGA Show Demo Day
ORLANDO -- First-time visitors to Demo Day at the PGA Show are often struck by the sheer magnitude of the setting at Orange County National, with the wealth of products and exhibits leaving you unsure where to start. There's really no blueprint for how to do Demo Day right, but we discovered five ways you can't go wrong.
1. You can get a full-game workout in. It's quite possible to show up at Demo Day with zero interest in the products showcased there, and merely spend the day banging balls. Every manufacturer of note has a patch of the driving range available, so you merely need to feign interest in their latest products (Don't bring your own bag. That won't go over well) and then get working on that baby draw you've been refining. And don't just work on the full swing. There's a chipping area and a putting green, too. The only thing missing was a spot for a massage and a shower, but perhaps we missed that.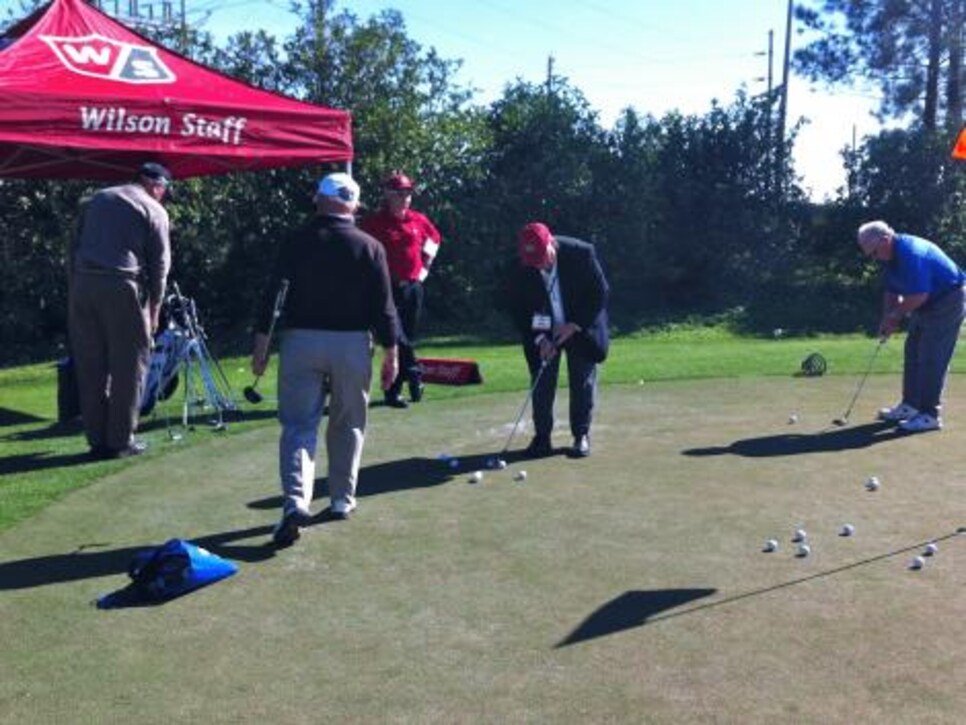 *Putting with a badge not recommended.
2. You can marvel at people with equally as bad tans as you. The PGA Show is a prime destination for northern-based pros, retailers and ahem, golf media who have spent the last few months with their heads buried in their coats. As a result, many attendees look like they have recently been embalmed.
3. You can lose 10 pounds. The range at Orange County National is an enormous ring, comparable in size to an IndyCar track. Walk that a few times, then factor in there's only one full-service food stand that featured hour-plus waits for a hot dog, and Demo Day should only be attended in consultation with your physician.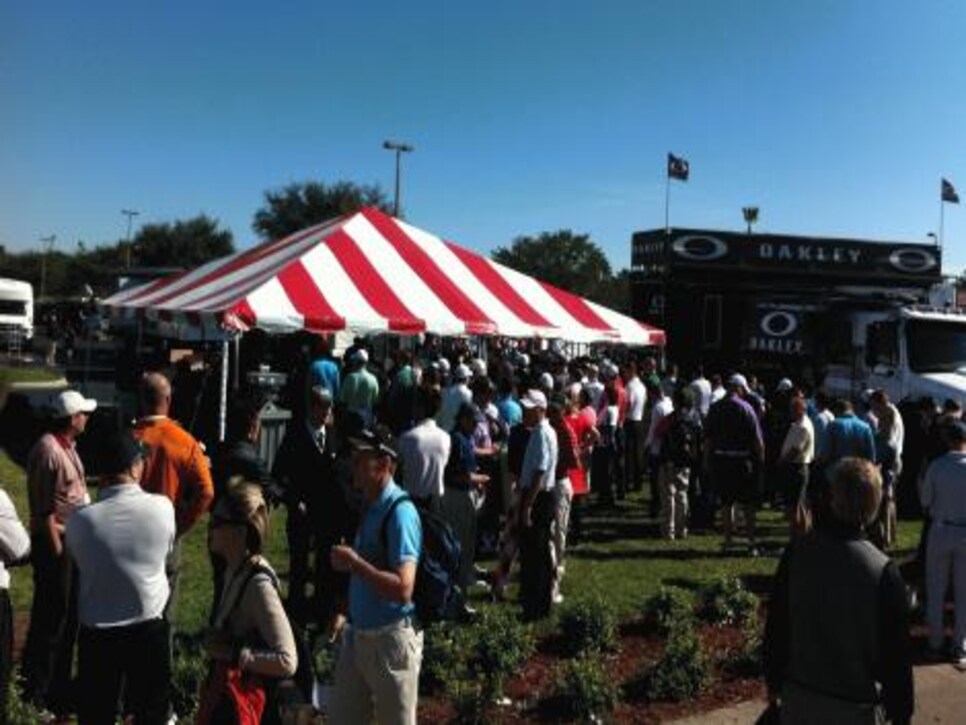 *The food line was not a happy place.
4. You can get hammered. What is in abundance is alcohol, which is supplied at many manufacturers' booths (Cobra even had Red Bull and Vodka, all with rave music thumping in the background. Take THAT, tennis). Pair this with the dearth of food options detailed in No. 3, and the fact that people were standing in the sun all day as noted in item No. 2, and it's remarkable so many people left upright.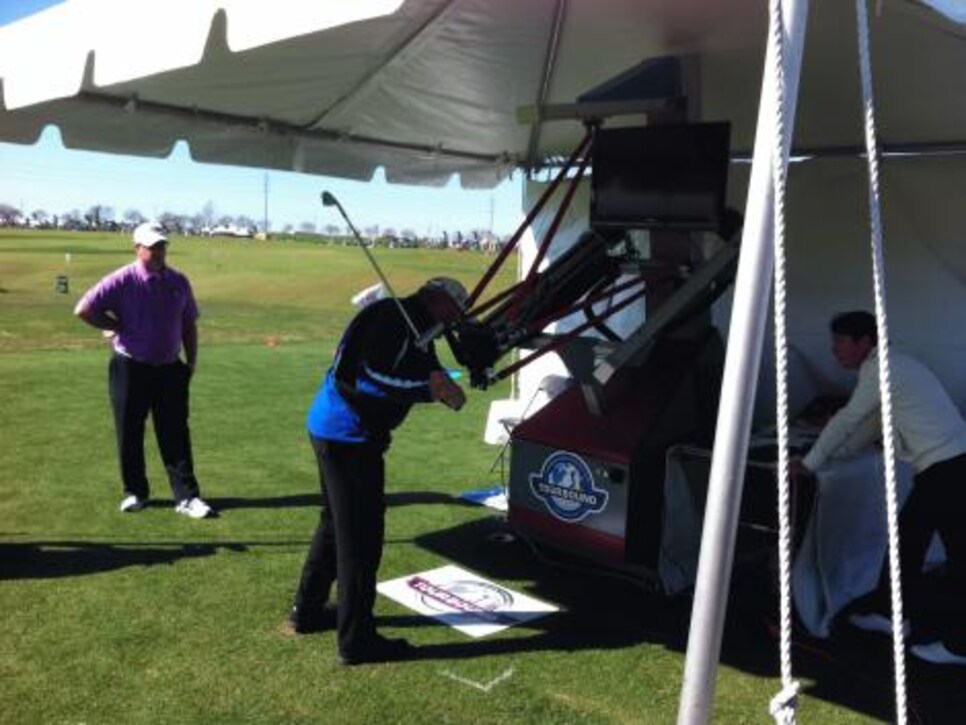 *You mean to say you've been playing all this time without your own robot?
Of course, then at least the line for a hot dog would be shorter.