Athletes thrive off disrespect. The "NOBODY BELIEVES IN US!" cry is heard after seemingly every NFL game. Michael Jordan's entire basketball career was fueled by perceived slights. Despite winning six of the last seven Ryder Cups, Darren Clarke is calling his European squad "underdogs" to tap into this "us against the world" sentiment.
It's no surprise, then, that Stacy Lewis and a host of PGA Tour Champions players expressed contempt towards the golf world this week due to feelings of neglect.
Lewis, the third ranked female player in the world, aired her grievances, including the lack of coverage and the wage gap, between the LPGA and PGA Tour to Golf.com, while some senior competitors discussed their tour's identity crisis in Golfweek, with Kenny Perry opining that the circuit is treated like "a freak show." In their estimates, they're undeservedly performing in the shadows.
Lewis and Perry are both admired by their peers, and they aren't completely off base in their assessments. But in some instances, they're speaking more out of emotion than reason.
Here are five points that Lewis and the Champions players got right, and wrong: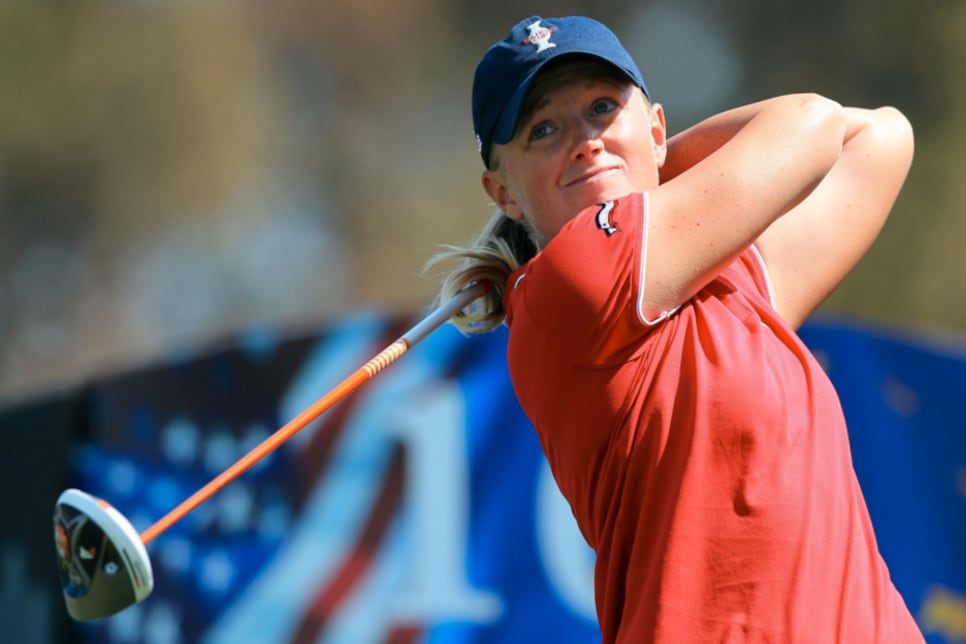 "We're probably actually hitting more fairways than the guys and more greens than the guys. There are certain parts of the game that we actually do better." - Stacy Lewis
The LPGA has two players averaging better than 90 percent in fairways hit, with seven women boasting 80 percent and higher marks for greens in regulation. Those stats are markedly better than Thomas Aiken's 77.3 driving accuracy percentage or Russell Knox's 77.5 greens-in-regulation average, both tops on PGA Tour in their respective categories.
These numbers aren't outliers; 28 LPGA Tour players average more than 80 percent in fairways hit. To go further, 64 players are above a 75 percentage, 83 better than 70 percent.
Noted by Aiken's figure, no men are hitting fairways 80 percent of the time, with just Aiken and Fred Funk above the 75-percent mark. Seventeen breached 70 percent.
By the numbers, Lewis is correct.
Unfortunately, Lewis forgets to add context. The PGA Tour layouts reward distance and aggressiveness. It's not that accuracy is unimportant; merely, there's mounting evidence showing it's better to be long than straight. Additionally, in terms of set-up, PGA Tour courses are a tad tougher in difficulty, explaining the statistical variance.
In short, while men and women are playing the same sport, they're playing different games.
"Fans get closer to us than they do to the guys. They really get to know us. Once you get someone to a tournament, you have a fan for life." - Lewis
"Our guys are engaged. That's our niche. That's our story. That's our identity." - Kirk Triplett
I've covered most major sports, and as a whole, golfers are paramount in terms of fan availability and interaction. And Lewis and Triplett are right: In talking with those who've attended LPGA and Champions events, the amazement at accessibility to players is a recurring response.
However, if Triplett and Lewis are insinuating they are more inviting than the players on the PGA Tour, they are mistaken. Most of the current crop of stars are extremely personable and magnetic towards galleries. It's no secret that this wasn't necessarily the case on tour 10 years ago, but guys such as Jordan Spieth and Rickie Fowler are changing that perception.
I'll add a caveat: Fans do have higher odds of one-on-one player interactions at LPGA and Champions tournaments. But that's not chalked up to the players' friendly dispositions. Instead, it's because there aren't as many people attending the event.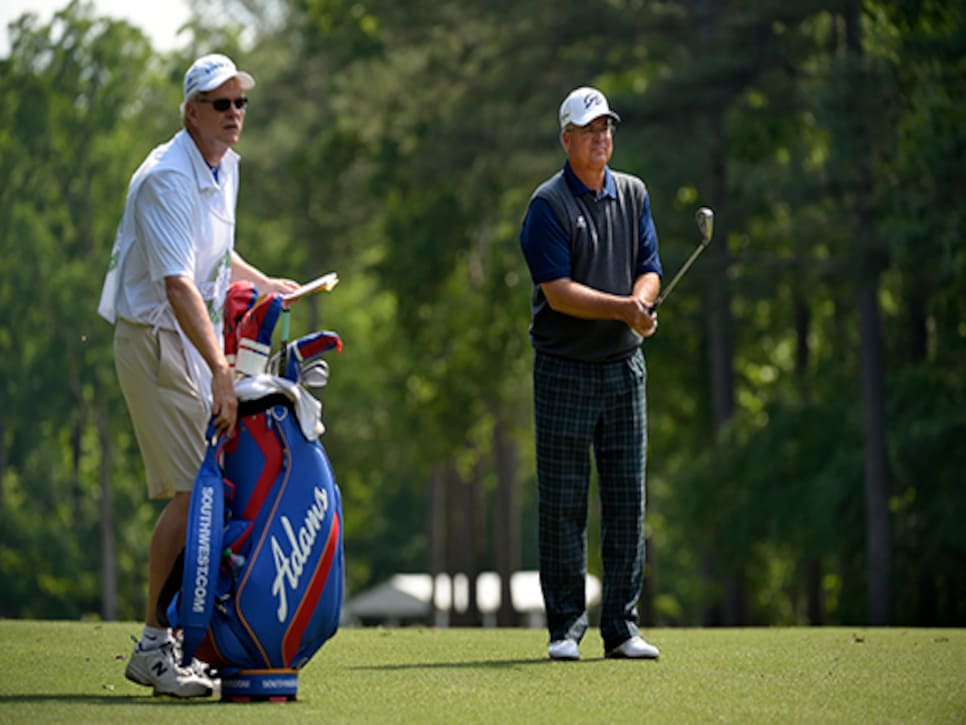 "I don't think anything on the Champions Tour means anything to anybody, to tell you the truth. The media, golf fans, they look at us as a freak show. We don't get any publicity. None of our tournaments mean anything. I think it is sad because the golf out here is tremendous." - Kenny Perry
Perry is spot-on: The PGA Tour Champions is often ignored, even by sport-centric vehicles like Golf Channel and, yes, Golf Digest. This was not always the case, as during its inception in the 1980s, senior golf, aided by the participation of Arnold Palmer and Jack Nicklaus, was more than a novelty act.
But, in the current 50-and-older crowd, there aren't many big names to draw on-the-fence fans. Worse, the big stars from yesteryear, such as Nick Faldo and Greg Norman, don't play.
Yet if the public is guilty of being underwhelmed by the product, they have company in actual players themselves.
Take Jesper Parnevik, who after winning the 1995 Volvo Scandinavian Masters was asked about his future in golf. "I told them, 'If you ever see me on the Champions Tour when I'm 50, slap me,'" he said. "Now, I love it."
Which raises the question: Was Parnevik's original take -- and he certainly isn't alone in this belief -- on the Champions Tour wrong, or do players come to the conclusion, once they can no longer hang on the PGA Tour and are in need of a competitive outlet and/or paycheck, that this league is a viable option?
To be fair, not all players harbor these feelings. Furthermore, major winners in Fred Couples, Davis Love III and Bernard Langer have a consistent presence on the senior tour.
John Daly, one of golf's most popular personalities, arrives to the Champions Tour in May. JD's participation could serve as a litmus test for the Senior Tour's cultural validity going forward.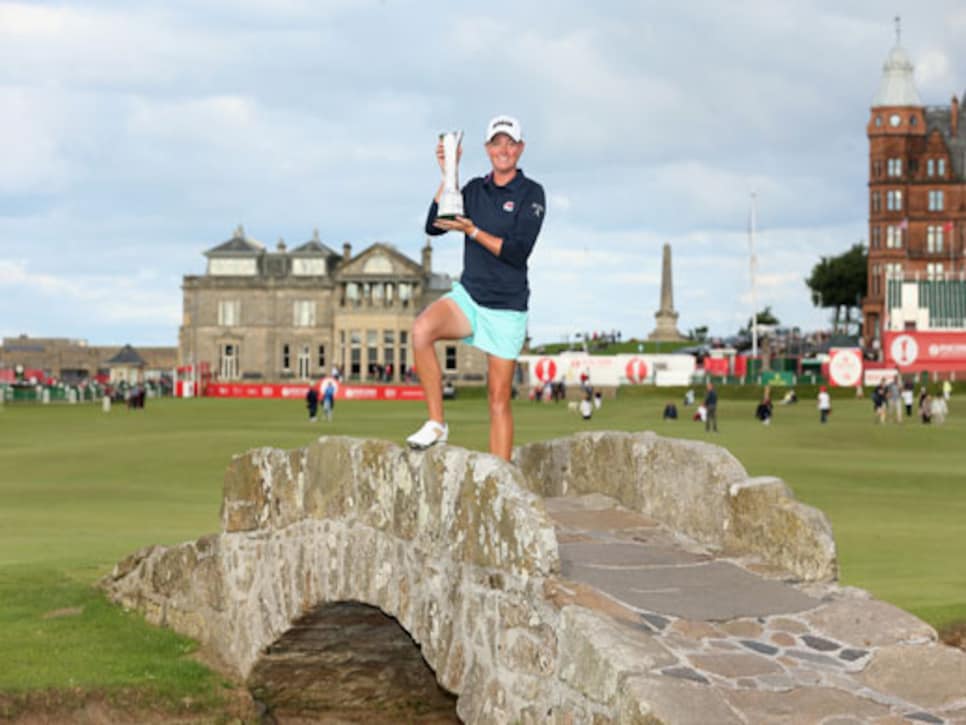 It's pretty frustrating to still see the huge gaps that we have in what the guys are paid and what we are paid, when really, we're doing the same thing and the only difference is the TV numbers and the TV ratings. That's really it...Our games are pretty comparable, it's just the exposure. - Lewis
That "only difference" comment is not a throwaway, inconsequential point. It's the foundation of monetary matters in sports. TV, media and sponsorship deals are the catalyst for athletic payrolls and pay-outs.
Wage gaps between men and women are a real, sobering problem in society. But this bias isn't applicable here, because sports is a meritocracy. Through ratings, the public has dictated that the PGA Tour is more popular, thus more worthy of endorsers' attention and money, explaining this golf disparity.
As for the comparable comment...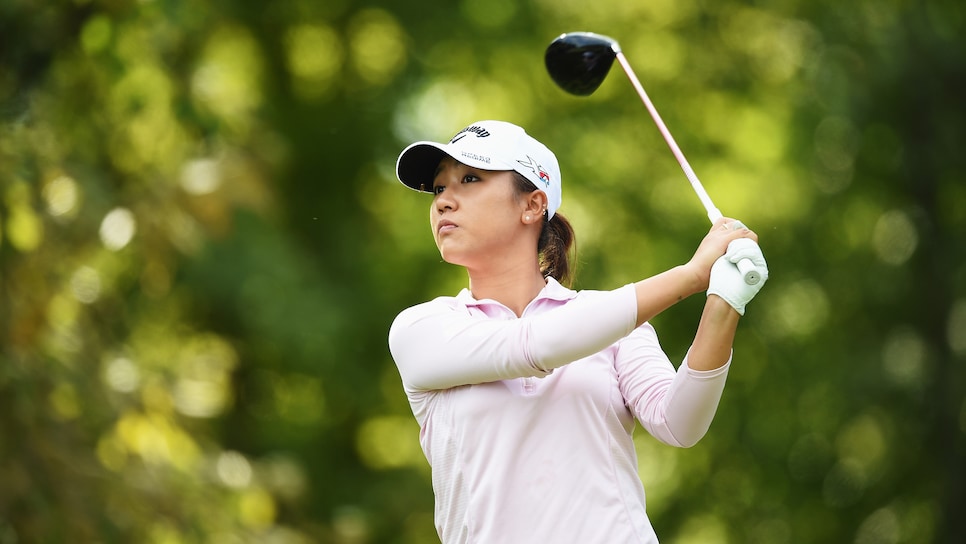 "We just need to change people's minds, change their perspective that we're really good players, we're really good athletes. When we get people to our tournaments, that's what they see." - Lewis
"I think the world forgets that the guys on the Champions Tour can play." - Hale Irwin
Blame this on naiveté or obtuseness, but this is a blatant misconception, and one often voiced by sports leagues that are out of the limelight.
Granted, there is a part of the uninformed population that dismiss women and senior golf as inferior products. Anyone who's watched a minute of LPGA or Champions Tour action can testify that this is not the case.
For the LPGA specifically, you could make a case -- with its depth, a fledgling superstar in Lydia Ko, and financial stability -- the tour has never been in a better place. Amazing, given that, just a few years ago, the LPGA's troubles painted an ominous future.
In that same breath, by almost any measurement and valued stance, the PGA Tour has assets the other tours can't boast. The PGA Tour has a more sound and secure infrastructure. The PGA Tour also has equity, in the sense that it has a deeper, richer history.
Above all else, similar to basketball, men's golf has a superior edge in power and athleticism. Make no mistake: LPGA players can bomb it; Lexi Thompson averages more than 290 yards off the tee. Nevertheless, a contingent of amateur men can reach that barrier, but none can drive it through the green on a 400-yard hole like some on the PGA Tour.
Not that the LPGA or Champions Tour experiences are worse, mind you. They're just different from the golf many are used to seeing.
Staying in the sports world, it's comparable to soccer fans in the U.S. passionately watching Premier League, yet casually tuning into MLS. There's simply a more evolved, dynamic, tradition-laden entity as a viewing option.
There's only so much time someone can devote to watching and following golf. In a sense, the PGA, LPGA and Champions Tours are competing against each other. And for the foreseeable future, it's a battle the PGA Tour will continue to win.