The Loop
Five, including Graeme McDowell and Annika Sorenstam, named new hosts of Arnold Palmer Invitational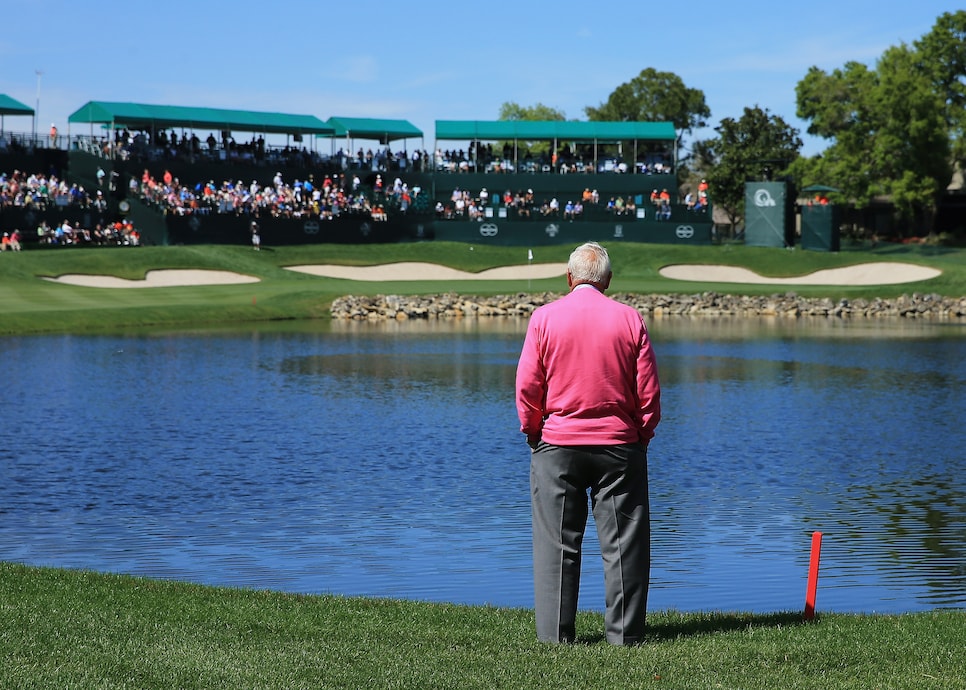 When the PGA Tour visits Bay Hill next month, it will mark the first Arnold Palmer Invitational conducted since the tournament's namesake passed. And though the King no longer walks among us, his spirit will be much alive at the event. One now championed by new hosts.
On Wednesday, the Arnold Palmer Invitational announced that five individuals will share the responsibilities left by Palmer. Those five are U.S. Open champ Graeme McDowell, World Golf Hall of Famers Annika Sorenstam and Curtis Strange, PGA Tour veteran Peter Jacobsen and former Secretary of Homeland Security Tom Ridge.
"Part of my dad's legacy was to inspire others to care about things he thought were important," said Palmer's daughter Amy Saunders, chairman of Arnie's Army Charitable Foundation. "With the help of his many friends, fans and followers, we intend to keep that light shining brightly."
The quintet's tasks include emceeing various events and presenting the trophy to the tournament winner. They will also be a part of a ceremony in Palmer's honor on Wednesday, March 15.
"Arnold was a force of nature, on and off the course," said McDowell. "We can't fill his shoes but we can carry on his passion for helping others. I live with my family in Orlando and my children were born at Winnie Palmer Hospital, so I've been a direct beneficiary of Arnold's charitable legacy. I'm honored to be part of such a remarkable event."
The tournament begins on March 16. Jason Day is the defending champion.