The Loop
Five charts that prove PGA Tour players are driving it into the stratosphere in 2015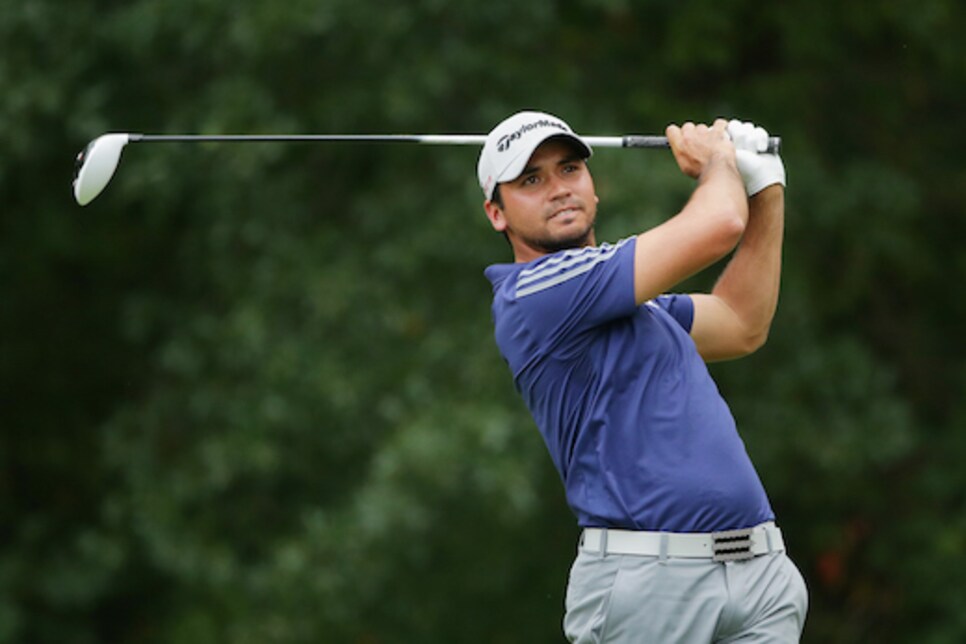 When Round 1 play resumed at Conway Farms Friday morning, Jason Day had 44 yards left on his approach, a shot that, if dropped, would give the Australian a 59. Though that latter number spurred excitement, it's the former that grabbed our attention, for Day's final hole measured 405 yards from the tee.
This is not the first time Day has made a mockery of distance this season. At Whistling Straits, the 27-year-old was launching 380-yard bombs, turning 600-yard par 5s into pitch-n-putts. And Day is not alone in this long-ball endeavor. On a 404-yard hole at the PGA Championship, Bubba Watson OVERDROVE the green. During the FedEx Cup, Dustin Johnson reached a 290-yard hole with an iron.
But are these instances outliers, or are moonshots becoming a trend? According to these five statistics, players on the PGA Tour are hitting it longer than ever before:
Number of Players Averaging 300+ Yards on the Season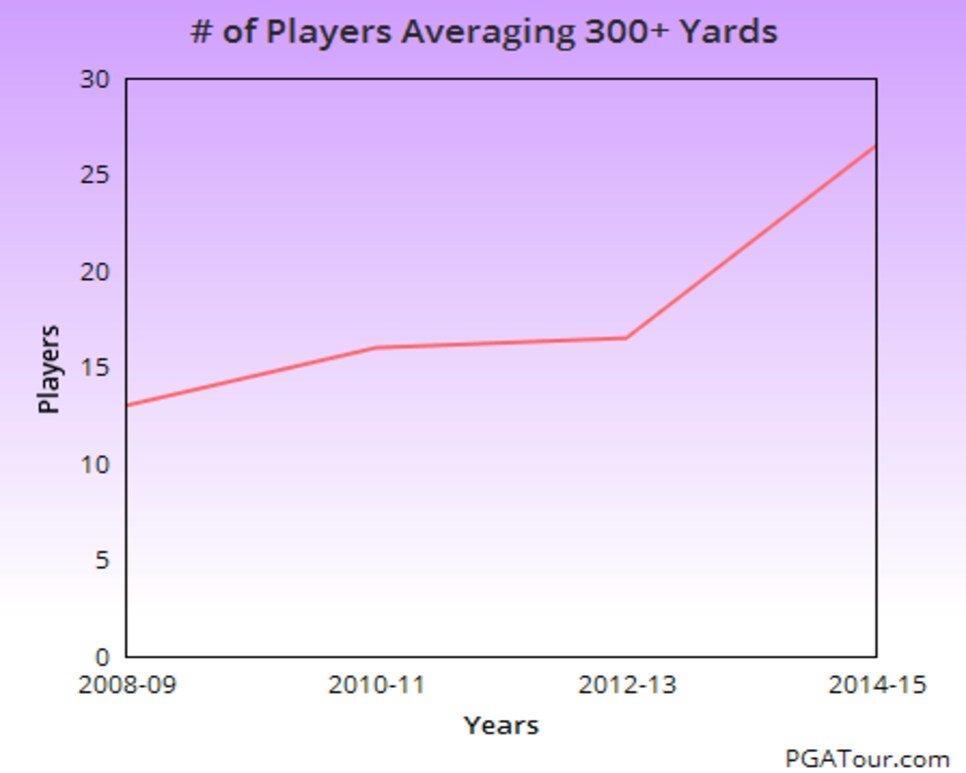 For what it's worth, the leaders aren't necessarily hitting it longer than their predecessors -- Dustin Johnson, averaging a tour-best 319 yards off the tee this campaign, is just slightly better than J.B. Holmes' 318.4 yards mark in 2011. Yet, what's jarring is the amount of home run hitters, as the number of 300-yard players has doubled in a relatively short amount of time.
Percentage of 300+ Yard Shots from Top 10 Drivers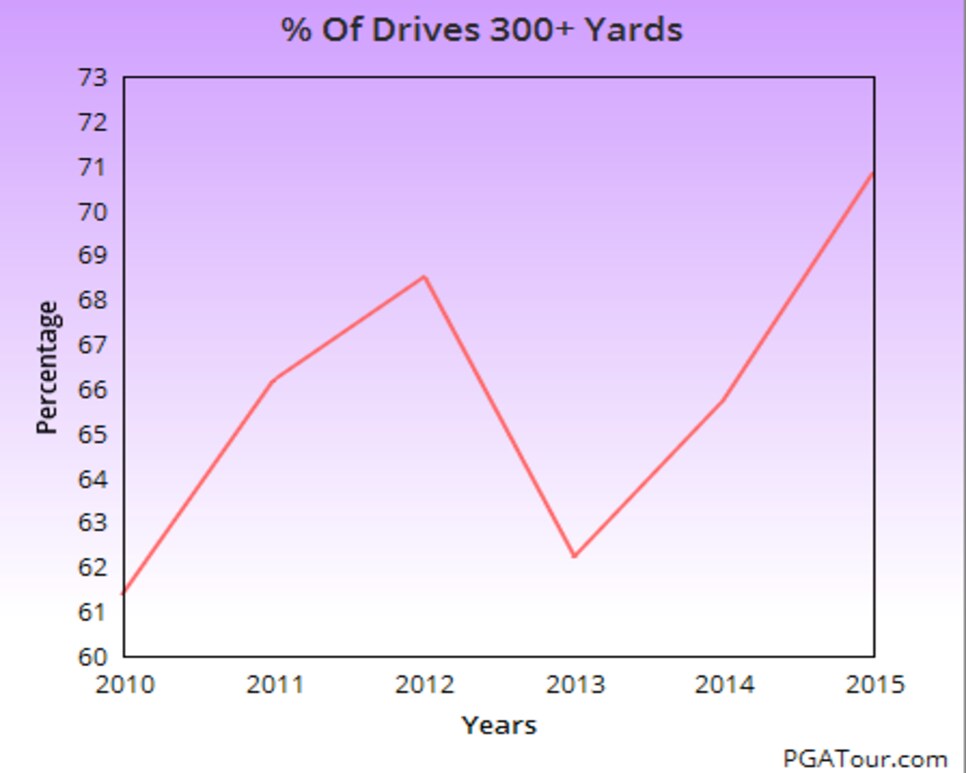 The 300-yard drive is not a new concept. Andy Bean soared shots into the sky in the '80s; John Daly's grooved a career by the devilish magic he worked with the big stick.
But, whereas these rockets used to be a feat that garnered "Can you believe that?!?!" elbows to your friends, they've now become routine. If anything, it's eyebrow-raising when someone doesn't cross the 300-yard barrier with their drive.
Greens in Regulation Percentage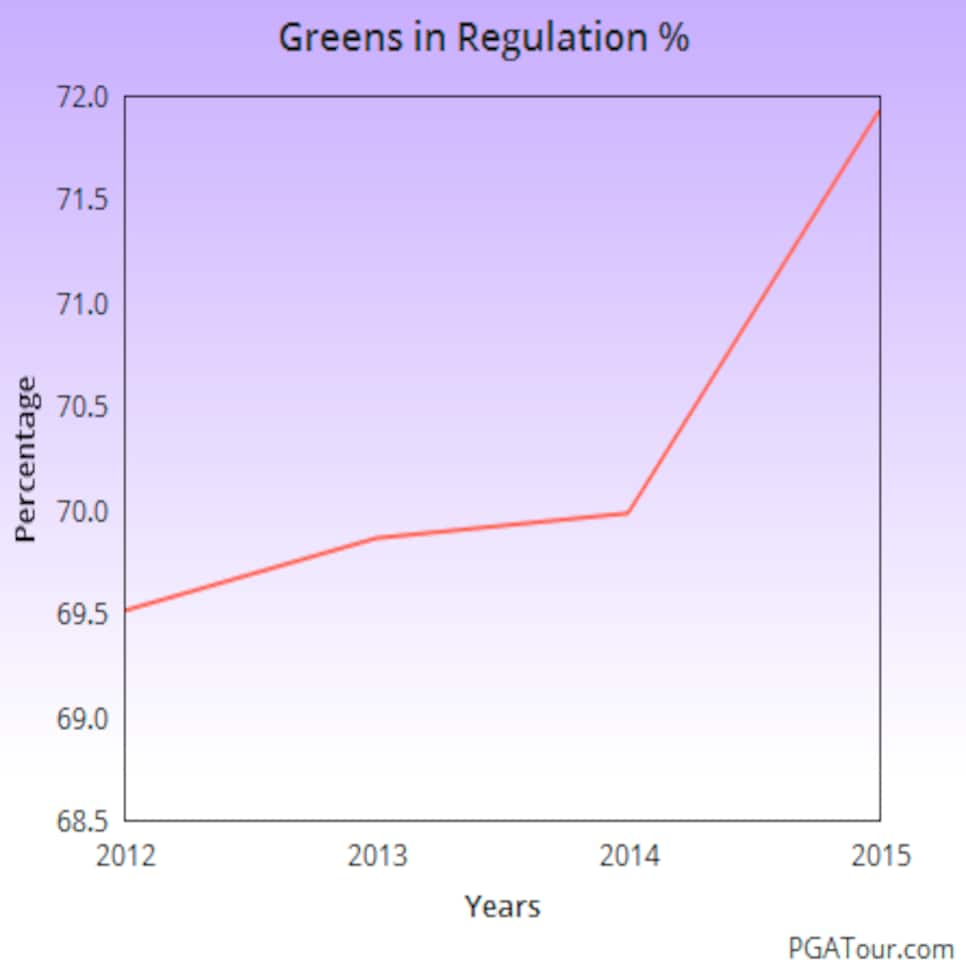 Granted, this could partially be explained by a movement amongst tour pros to disregard the blade design in favor of more forgiving irons. But that shift is hardly the sole catalyst for this spike. Rather, longer drives have given players short approach shots, and as a corollary, put shorter irons in their hands, making green accessibility easier than ever before.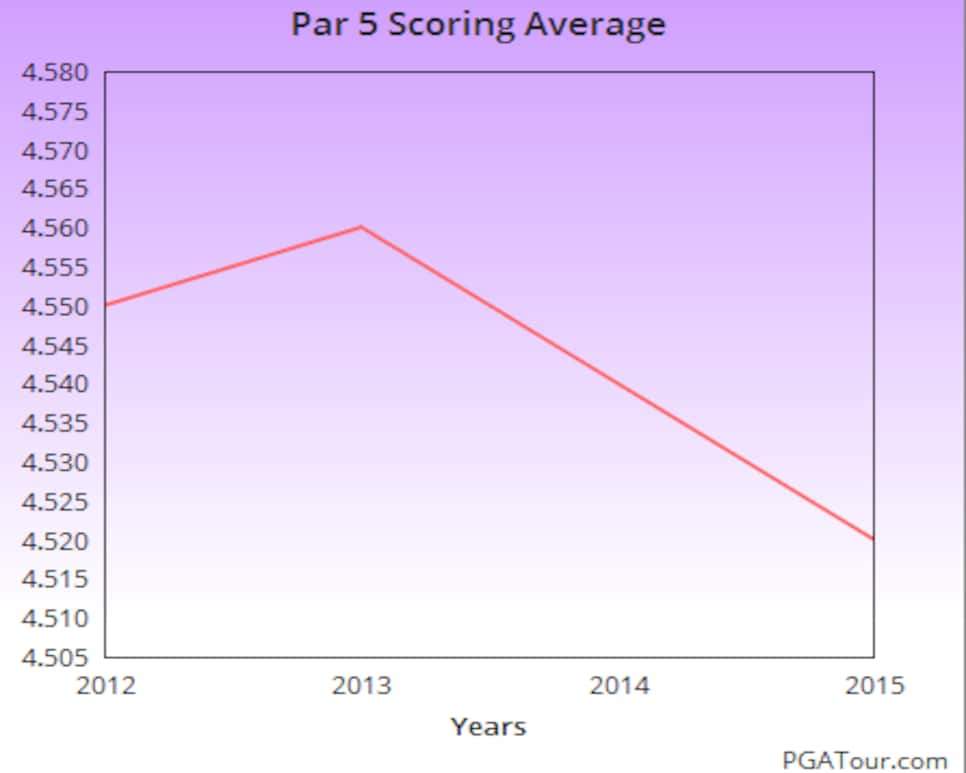 This has a similar panorama as the GIR graph. Because players are hitting it farther, par 5s are becoming increasingly reachable in two, leading to more birdies and eagles (two categories also experiencing a hike in 2015). It's no surprise that these low-score leaders -- Dustin, Bubba, Justin Thomas, Brooks Koepka -- double as some of the longest hitters on tour.
Percentage of Hole Covered by Drives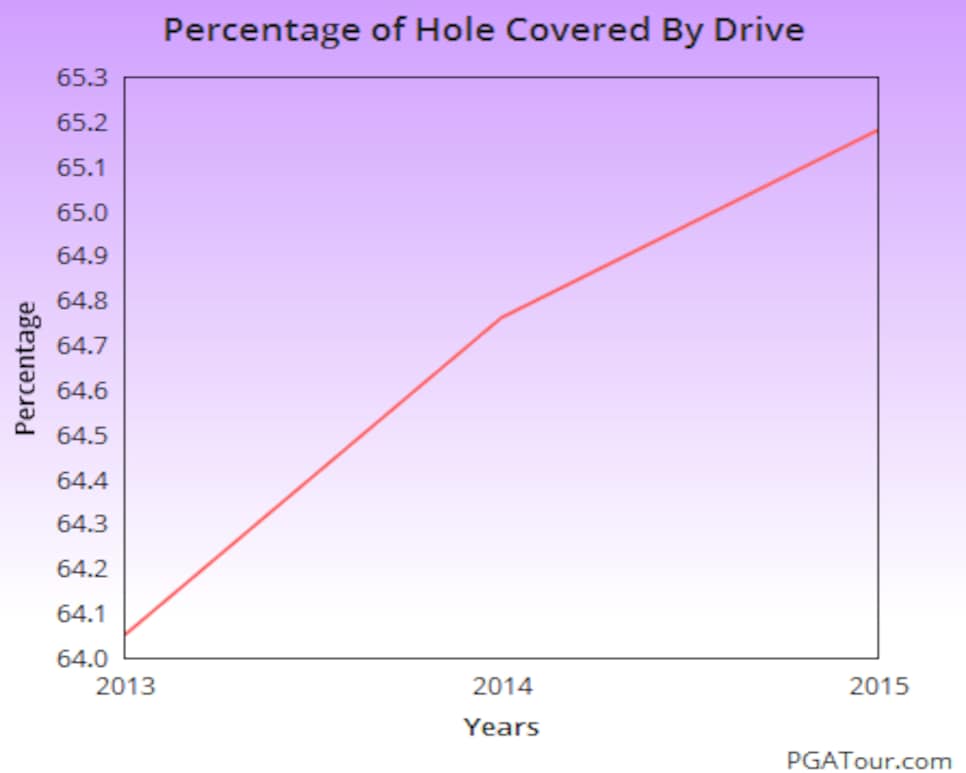 This stat shows that players are shortening holes with their tee shots on a more routine basis. Why only a three-year window? The PGA Tour total course lengths are in the same echelon during this period. Prior to 2013, courses were significantly playing at a shorter distance.
Lest anyone files a petition to start regulating drivers, it should be noted that three of this year's majors were won by Jordan Spieth and Zach Johnson, two players that will never be confused with Happy Gilmore.
Still, as illustrated here, Day, Bubba and Dustin are at the forefront of a long-ball revolution. And it's one that's here to stay.