The Loop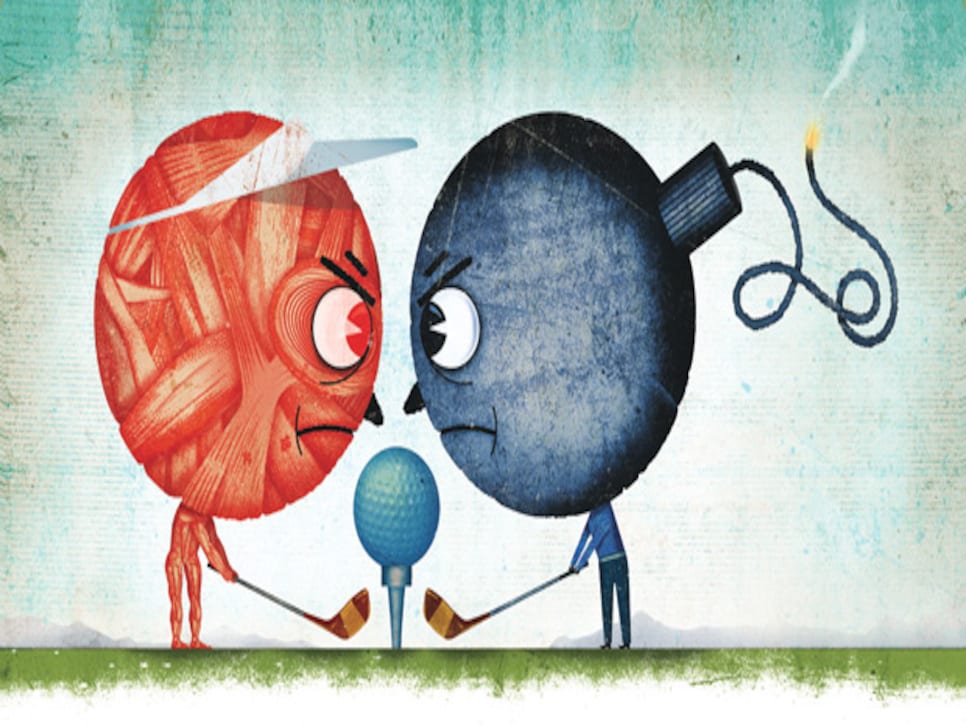 Most golf swings last only about 1.5 seconds. When you consider what a short amount of time that is, thinking about everything your body must do in order to hit a good shot, it's easy to understand why your workout should not only involve strength training—but power training, too. You need strength to swing the club correctly and the power to do it quickly.
"Strength training increases muscular endurance, but power training makes you more explosive," says Golf Digest fitness advisor Randy Myers, who works with several PGA Tour pros, including Dustin Johnson and Brandt Snedeker.
Simply put, the muscles you've trained would be somewhat useless if you couldn't get them to fire in a timely manner. To get a more well-rounded workout, Myers suggests these six exercises (below).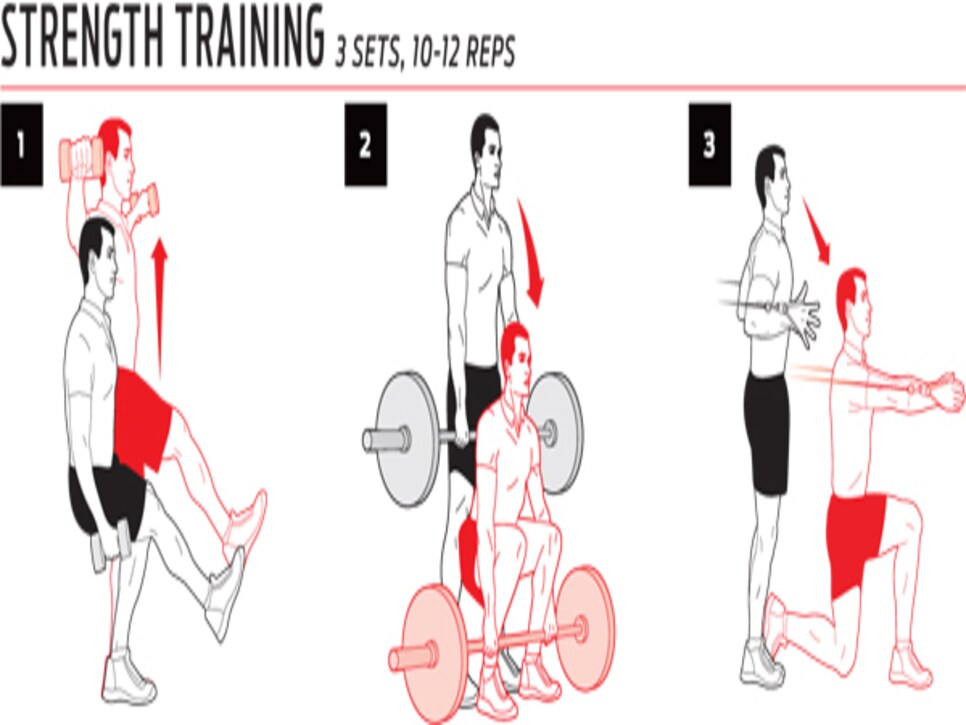 Sit on a bench with one leg elevated in front of you while holding two lightweight dumbbells. Stand up on one leg as you raise the dumbbells from your sides to shoulder height.
Starting from a standing position, chin up and back straight, squat down while holding a barbell with your arms hanging straight down.
While holding cables or resistance bands on each side of your body, lunge forward with one leg as you extend the cables forward.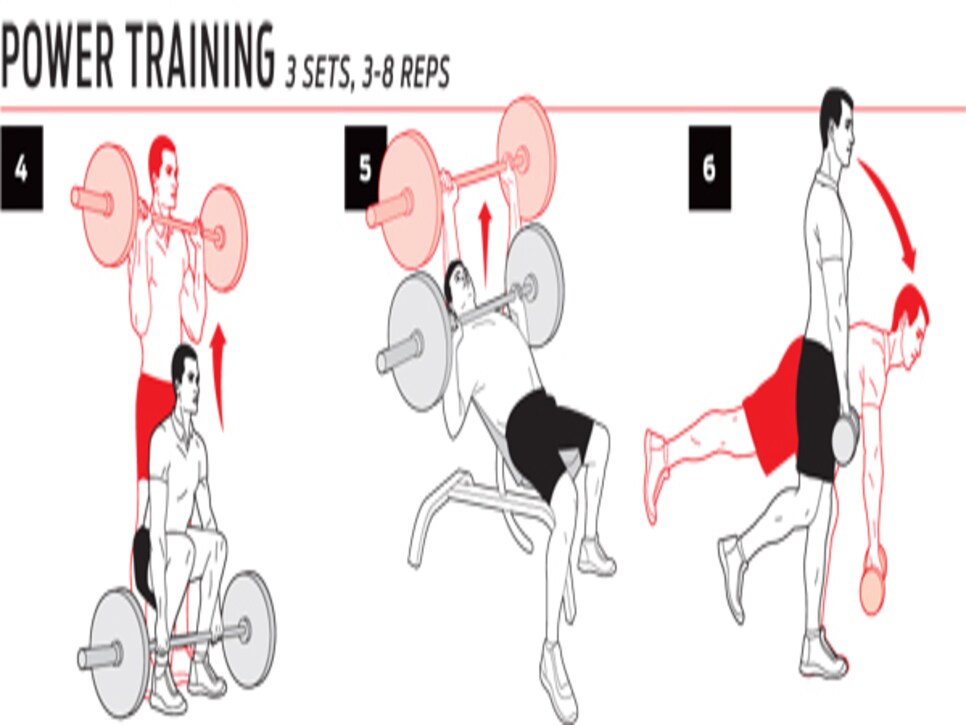 From a squatting position and holding onto a barbell, quickly stand up. Then bend your arms and thrust the barbell to shoulder height.
Lie back on a raised bench. Slowly push a barbell, with a challenging amount of weight on it, straight up and then back down across your chest.
Stand on one leg, holding a dumbbell with the opposite hand. Slowly bend over at the waist, lowering the weight while extending your raised leg behind you.