The Loop
Fitness Friday: Get PHIT!
One fitness website I really like and think is worth checking out is phitamerica.org. PHIT America is a non-profit company founded by Jim Baugh that is trying to combat the growing problem of obesity and health-related issues brought on by so many Americans being overweight.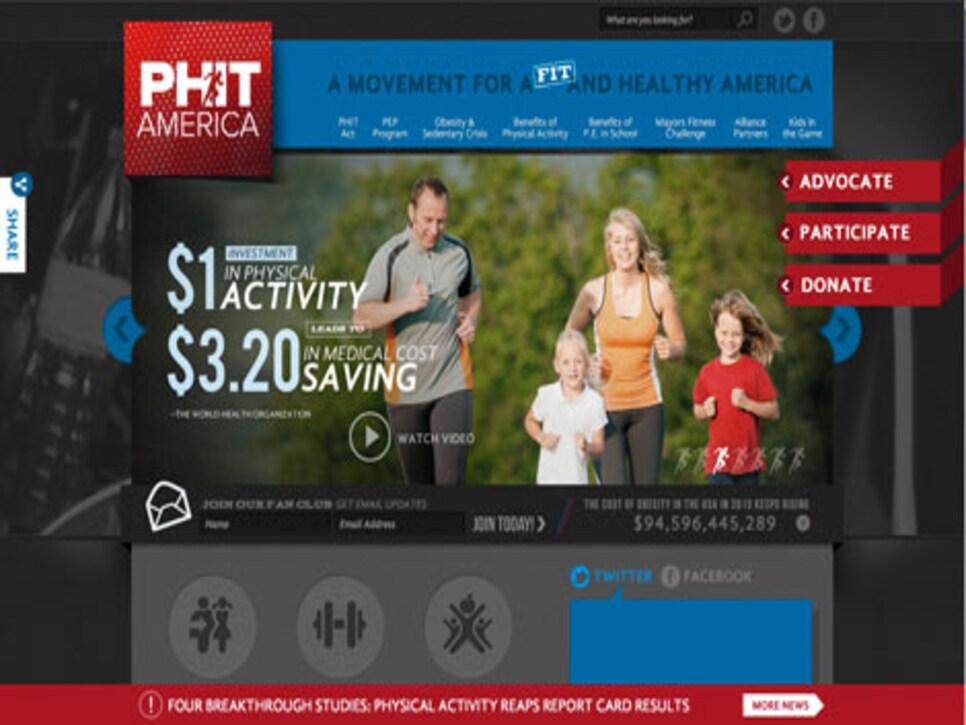 The company launched its website (pictured above) in January, and it has a lot of useful information. Its prime initiatives are to restore physical education as a core class in schools and to lobby Congress to allow Americans to use pre-tax medical accounts to pay for physical-activity expenses. These campaigns will help thousands of Americans to increase their levels of fitness. When you consider more than 80 million people in this country are physically inactive, they are great initiatives to support. Hello, Congress? Anyone?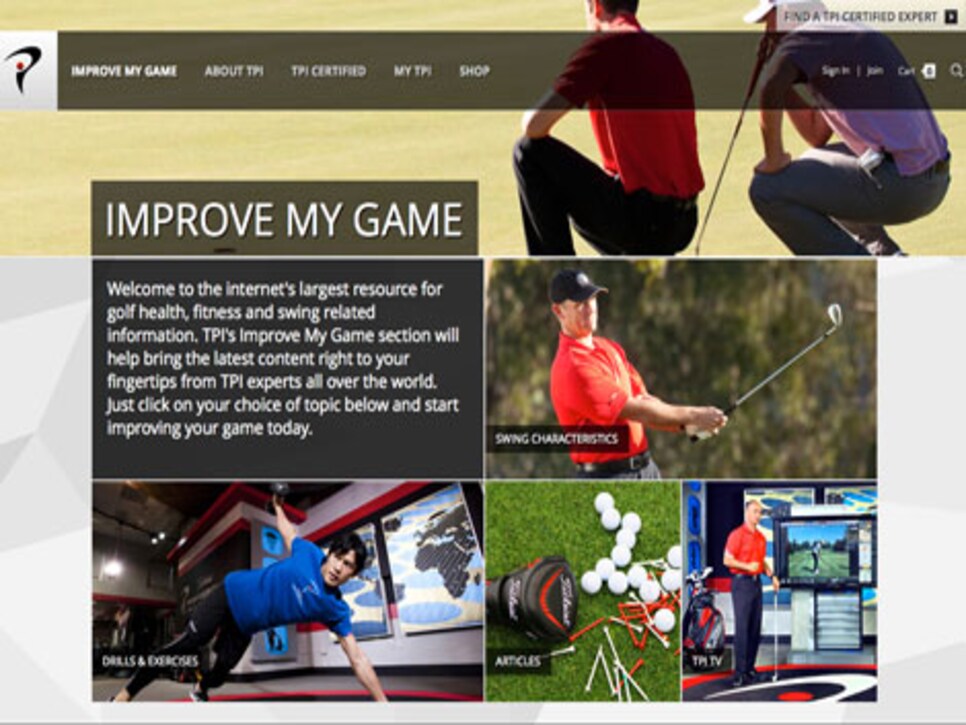 ](http://www.mytpi.com/) is the website of the Titleist Performance Institute and is a one-stop shop if you're into golf fitness. They offer exercises, training programs, directories on certified trainers and equipment. Unfortunately, it costs money to join. But even the free portions of the site are worth your time.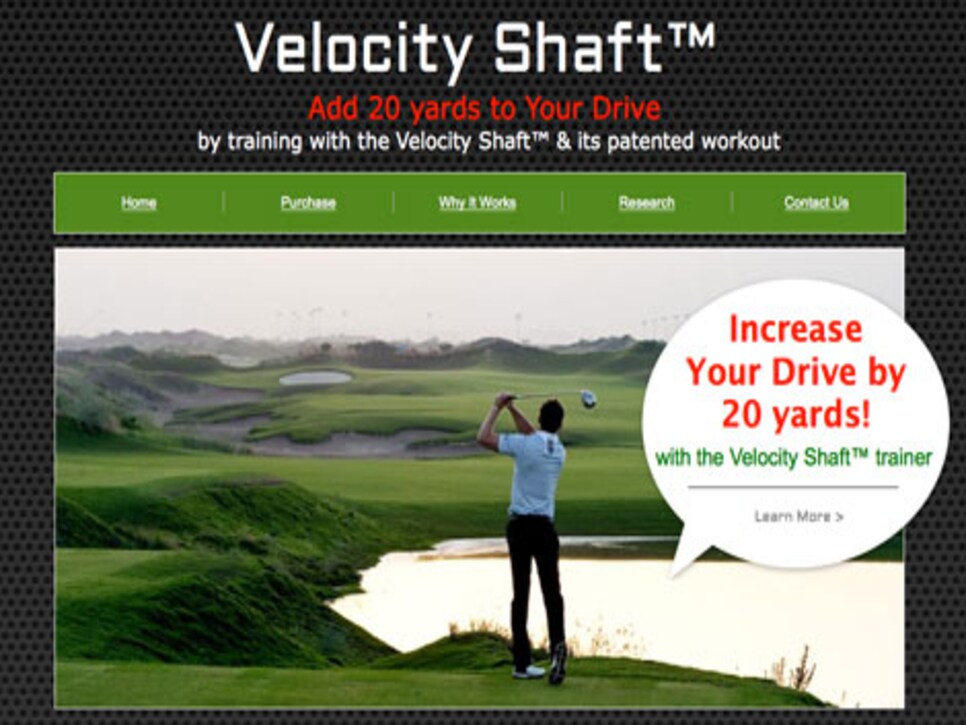 Velocityshaft.com (pictured above) is sparse, but interesting if you want to learn how to hit a golf ball farther than ever. It was created by former major league baseball pitching coach Tom House--an expert on biomechanics in athletics--and his partner Charlie Nootbaar. They are selling a training aid ($100) that can increase your swing speed.
Ron Kaspriske is the fitness editor for Golf Digest.