The Loop
Fire and lightning Zinger style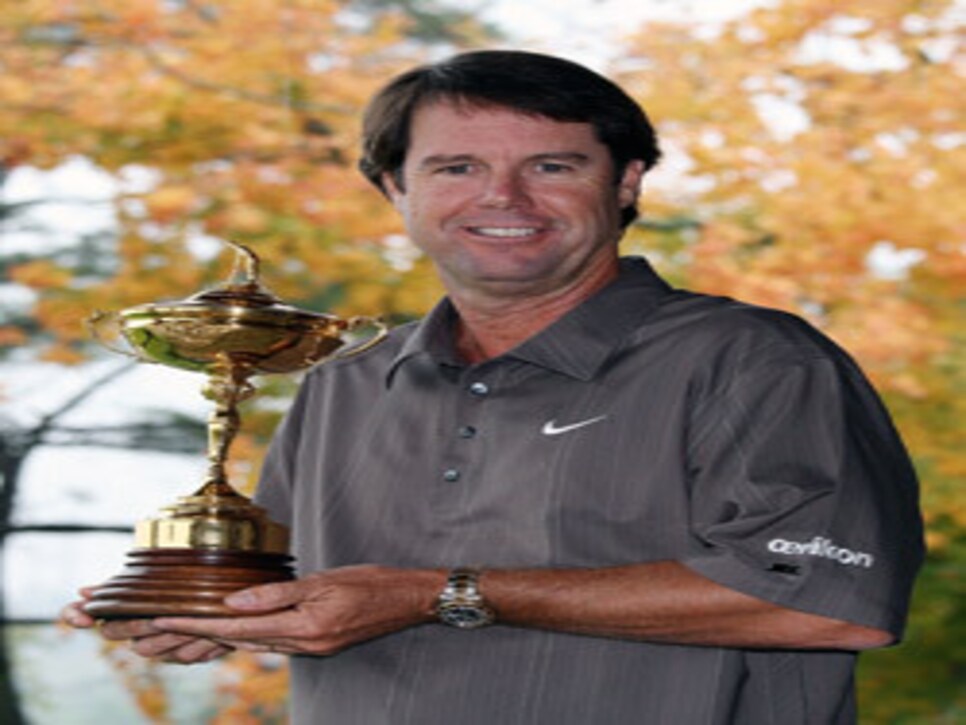 Captain Paul Azinger is so determined to play the hot hand in the Ryder Cup that he doesn't care where those hands come from, as long as they're from America.
"I think if some guy wins three tournaments in a row on the Nationwide Tour and his last tournament is the week before the week I pick, I probably pick him," Azinger said at the PODS Championship. "I probably pick him because I'm pretty sure that dude is hot. I'm looking for anybody that I think is blazing hot." And, just in case you thought he was kidding about the Nationwide Tour, Azinger added, "I might not care if they come from the Senior Tour, keep that in mind."
Um, Paul, for when you get there, that's "Champions," not Seniors.
All of the changes Azinger requested to the selection system -- increase in the number of captain's picks to four and basing the point system on money, weighted to the year of the competition and the majors that season -- have been made to put together a team with forward momentum. Said Azinger, "I think the big question really is going to be after the eight guys are established, who am I going to pick? Am I going to pick the same guys or am I going to pick other guys? That's going to really be the question. I'm going to pick the guys that are hot."
And, he's not overly concerned with whether or not he knows the players well, either. "I think it's really not that important, to be honest with you, for me to know anybody. I believe that I could probably not come back out until the matches start and it would be just fine. The point list is going to speak for itself. All I [have] to do is pay attention. They don't need to know me and I don't need to know them. They are all big boys and they are all professionals and they all want the same thing I want. I just want guys that want to be there and be prepared when they show up."
Of course, one of the delicious back-stories to Azinger's captaincy is his television and playing relationship with Europe's captain, Nick Faldo. "It's a nice dynamic, I think, to the matches that he and I can banter and be fairly cordial to each other," said Azinger. "I think I was more competitive with him than he was with me. The rivalry was from me to him, not from him to me. He was more like, 'I didn't know you existed.' Whereas I was like, 'All I want to do was beat Nick Faldo.' "
(Photo: David Cannon/Getty Images)