The Loop
Feherty's attempt at humor lands him in hot water (Updated with Feherty apology)
Feherty was among five Dallas residents who wrote for "D Magazine" on former President George W. Bush moving to Dallas, where the former Ryder Cup player from Northern Ireland has been living the last dozen years.*
"From my own experience visiting the troops in the Middle East, I can tell you this though," Feherty wrote toward the end of his column. "Despite how the conflict has been portrayed by our glorious media, if you gave any U.S. soldier a gun with two bullets in it, and he found himself in an elevator with Nancy Pelosi, Harry Reid and Osama bin Laden, there's a good chance that Nancy Pelosi would get shot twice, and Harry Reid and bin Laden would be strangled to death."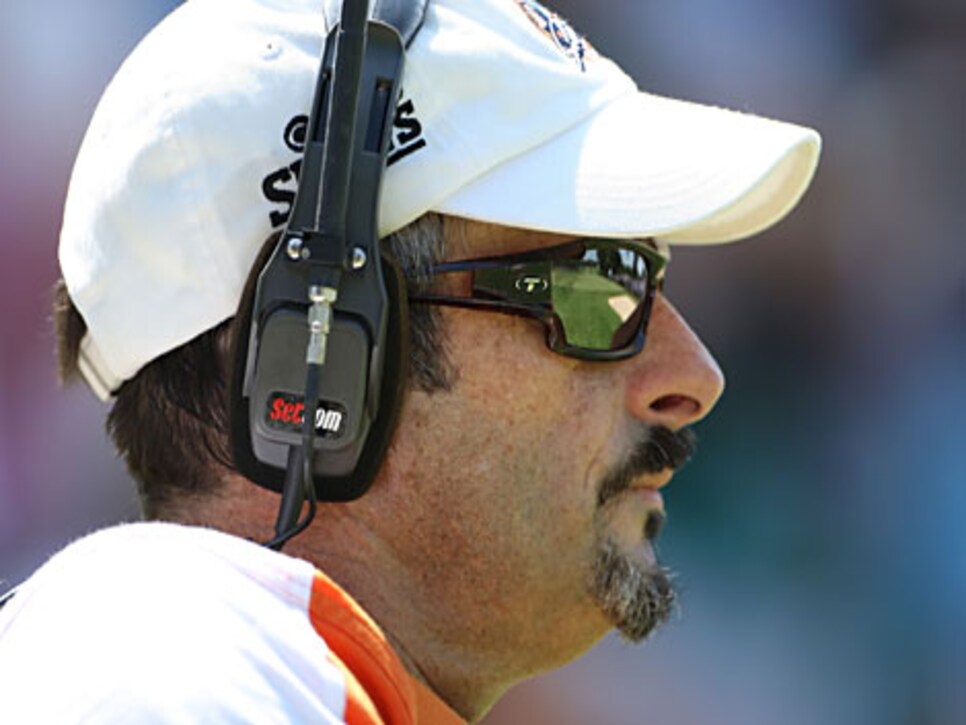 Both the PGA Tour and Feherty's employer at CBS Sports have issued statements condemning Feherty's comments, as has the liberal watchdog group, MediaMatters.
Feherty thus far has declined to comment.
One question merits asking; if you're going to blast Feherty for what appears to be an extremely ill-advised attempt at humor, why not question the editors of "D" Magazine for publishing it?
Update: Feherty has issued a statement of apology.
"This passage was a metaphor meant to describe how American troops felt about our 43rd president," Feherty said in a statement. "In retrospect, it was inappropriate and unacceptable, and has clearly insulted Speaker Pelosi and Senator Reid, and for that, I apologize. As for our troops, they know I will continue to do as much as I can for them both at home and abroad."
**(Photo: Richard Heathcote/Getty Images) **