The Loop
Fed Ex Cup: Suggestion Box Re-Opens
So here's the scenario. The Red Wings are so far ahead in the NHL playoffs they need only skate onto the ice for the final game; regardless of the score, the Stanley Cup is theirs. Or: The Red Sox beat the Cardinals so one-sidedly in Game Six that they need only take the field in Game Seven and they win the World Series. Sounds nutty, but that's the situation with V. J. Singh and the FedEx Cup. Singh must show and play four rounds at the Tour Championship, but it matters not what he shoots.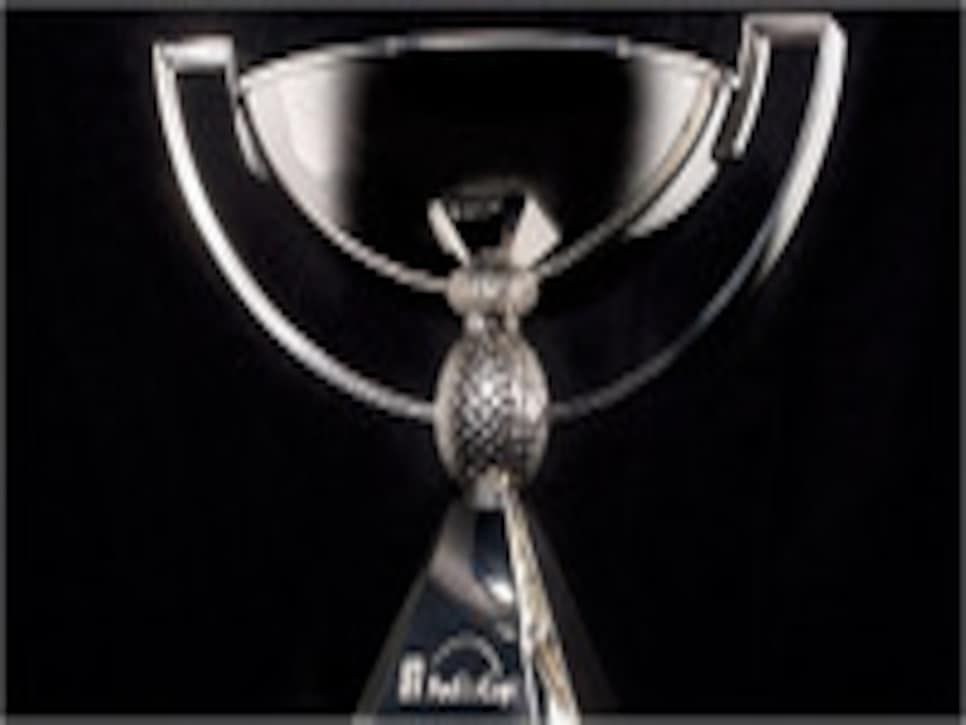 It's a victory lap of sorts--you can see Tiger doing it-- but most victory laps are joyous. Singh doesn't seem so joyous these days--didn't want to talk to NBC after he clinched the Cup all players are supposed to covet this past weekend. And our readers have noticed. Here is Andrew Howard of Apple Valley, California, who is leaning "no" on the whole deal:
So, ostensibly and for all intents and purposes, if Vijay Singh shows up for the Tour Championship and can swing a club for all four rounds, he's the winner of $10 large. Very large.
Could someone tell me then, why, oh why, does the PGA Tour continue to try to be like Nascar, et al, and institute a playoff system that just doesn't work in our sport? Whoever is the best on the day wins, and this is due to the beautiful vagaries of the game of golf. Over the course of a season, the priorities should be: whoever wins the most majors, they're the player of the year; those who finish first on the money list, a good candidate indeed.
I feel the PGA Tour has tried, unsuccessfully I might add, to usurp the grand theatre of the Ryder Cup by introducing a biennial event, and now, in it's sophomore year, a playoff system that should just go away.
Golf is a business now, not just a game, so this might fall on deaf ears in Ponte Vedra. But who am I to criticise? I'm just a golfer and a fan, no more, no less...
and J. M. Casey of Shohola, Pennsylvania:
Seems to me that the whole FedEx Cup scoring system is missing the point of the game. It shouldn't be how many points you get during the season, but how few--as in your golf score. Example: One point for a win, followed by a point for whatever place you finish, and a larger number if you miss the cut or skip the event. Joe Ogilvie recognized "We overcooked it, and I'm sure we'll revise it [again], ..." Why not take another whack at it and go the other way. After all, the game and those who play it, like negative numbers!>
Be careful, someone might think you're suggesting they "scratch" the whole thing....