The Loop
Fear of flying? No problem. European Tour pro keeps card by DRIVING to just 12(!) events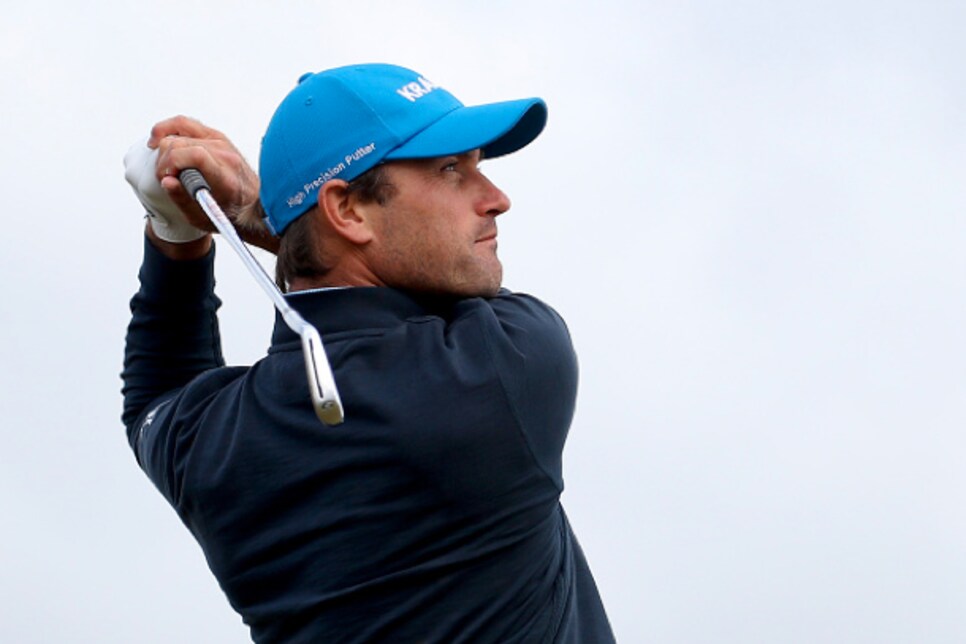 Florian Fritsch used to not mind flying. That was good, because Florian Fritsch is a golfer, and flying, of course, is a prerequisite for being an elite tour pro these days. Then a rough flight in 2005 changed everything for the German.
"I was flying from Frankfurt to Turin and the plane and suddenly it starting rocking all over the place and my coach turned to me and said 'if it goes wrong, it will be over with quickly,'" Fritsch wrote in a diary entry for the European Tour's website. "From that moment I began thinking a lot about flying and it developed from an awareness, to an interest, to skepticism, to fear. I flew a few times more but in 2010 I was in Zurich on the way to an event in Kenya and I decided I couldn't do it anymore. I called my management company, told them I was quitting professional golf and took a train back home."
The rising star was suddenly grounded, and it looked like the end of a promising golf career for a 24-year-old who already had two wins on the European Professional Development Tour. Fritsch says he took a regular job for a year before giving pro golf another go. To his surprise, he earned his European Tour card for the first time through Q School.
"It sort of made me mad in a way. You spend all this time trying to be a pro and grinding and then you take a year off, barely practice and get through Q School," Fritsch said. "This game is messed up. That's golf I guess."
But to be successful on a tour that plays tournaments all around the world, surely he'd have to overcome his fear of flying, right? Wrong. After several years of bouncing around different tours and winning two more times on the EPD, Fritsch once again earned his European Tour card for 2016. And this time, he stuck.
While Padraig Harrington was winning the Portugal Masters this past week, Fritsch was finishing 44th to wind up 101st on the tour's Race to Dubai standings at the end of the regular season (the top 111 earn full playing privileges for the following year). He accomplished this despite only driving to tournaments and playing in just 12 events. How impressive a feat is that? To put what Fritsch did in perspective, consider the two players he finished between on the money list were Oliver Fisher and Pelle Edberg, both who played in 30 events.
Because of his flying phobia, Fritsch's schedule is made up entirely of events he can reasonably travel to via land or sea. As a result, Fritsch missed the European Tour's stops in South Africa, Australia and Asia, and began his season in May. Despite the slow start, he was buoyed by three seventh-place finishes in his last six tournaments, including one at the Alfred Dunhill Links Championship.
"To give you an example of how I travel, I do around 25,000 miles a year in my car," Fritsch writes. "To get here to Portugal I left London on Sunday night after the tournament, drove to Portsmouth and got on a ferry at 10:30 pm that got into Bilbao in Spain on Tuesday at 7:45 am. I then drove for ten hours to get to Vilamoura. It sounds like a lot of driving but I love it. I get to see so much of Europe and because I'm into history, if I pass something interesting I always pull over and check it out."
Sounds great, Florian. We just wonder, what happens if you ever qualify for the Masters?