The Loop
Fan throws golf ball with earplug attached at Rory McIlroy and Rickie Fowler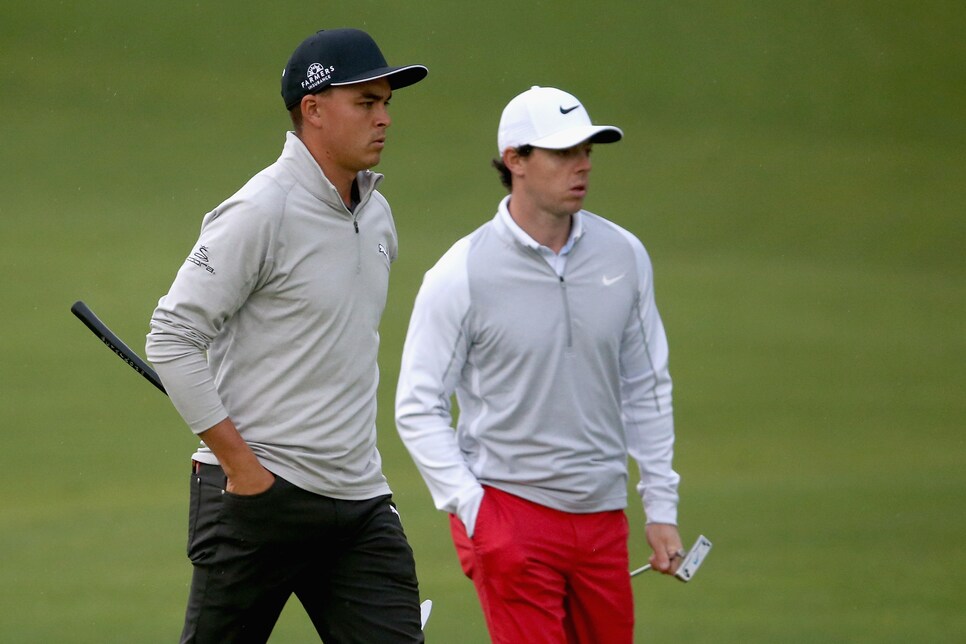 Quail Hollow presents enough challenges as is for the Wells Fargo Championship field. But Rory McIlroy and Rickie Fowler had to battle another opponent on Thursday:
A hurled golf ball from the gallery.
On the sixth hole, a fan threw an object towards Fowler and McIlroy on the tee. The item flew by the left side of Fowler.
"Just it was one of those things," McIlroy told reporters afterwards. "It was a golf ball with an ear plug stuck on it, so it was sort of strange. Charlotte's Finest sorted it out and got him off the property, thankfully."
"So random," Fowler said. "The guy tried to say it was a gift. I don't know why you would give a gift of a golf ball with an earplug attached to it."
The fan was escorted off the premises. McIlroy would make birdie on the hole, with Fowler recording par.
Fowler finished with a one-under 71, while McIlroy turned in a 73.