The Loop
Famous duos that couldn't stand each other
As ESPN closes the door on "Mike and Mike," it appears the eponymous hosts aren't seeing eye-to-eye. According to a Sports Illustrated report, Mike Greenberg and Mike Golic aren't talking outside of their show, with SI's Richard Deitsch noting the relationship has turned so icy that "the show will conclude long before this December's contractual end." Proving once and for all that friendship doesn't exist and we're all doomed to a singular existence.
As we pour one out for the end of an era, we decided to highlight some other famous duos and co-stars that couldn't stand each other.
Mick Jagger and Keith Richards
True, you could dedicate an entire site to squabbles between bands, but the long-running feud between Mick and "Keef" is the stuff of Greek myth. From affairs to jealousy to endless jabs at one another in the press, the two can barely be in the same room together. They continue to tour in their early 70s, but the rapport has been called a business partnership, and nothing more.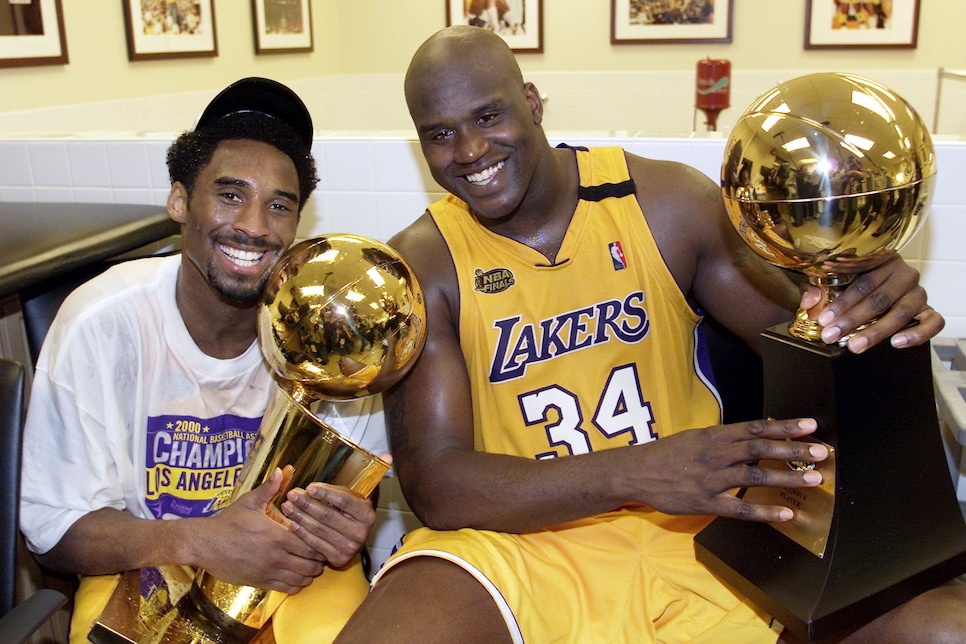 Shaquille O'Neal and Kobe Bryant
They reached four NBA Finals in five years, but the Shaq-Kobe pairing is often remembered for what could have been. Neither alpha male would acquiesce the spotlight, both casting private and public aspersions on the other, with Bryant telling police O'Neal paid women to stay quiet about romantic rendezvous serving as the low point. The two have made peace in retirement, but their lost opportunity at a decade of dominance is perhaps the NBA's greatest "what if."
Michael Strahan and Kelly Ripa
The two may have been the face of morning television, but when Strahan announced he was leaving "Live" for "Good Morning America," Ripa didn't come into work for the next show, protesting that she wasn't informed of the decision. When she returned....well, let's just say there were more laughs at the Treaty of Versailles. The tension was so brutal that Strahan exited for GMA earlier than expected. "I wasn't surprised by her reaction at all, but I can't control somebody else's actions," Strahan told People magazine. "I was there four years, and it's about more than just being in front of the camera."
Dean Martin and Jerry Lewis
One of America's top entertainment acts for a decade, Martin and Lewis appeared in comedy clubs, radio programs, television shows and movies together. However, Martin felt limited in his role, and his frustration grew when he was cropped out of a magazine cover. For his part, Lewis believed Martin wasn't putting in the work, and the two soon began arguing. The feud reached a boiling point when Martin told Lewis he was, "Nothing to me but a f****** dollar sign." After breaking up, both would enjoy successful solo careers.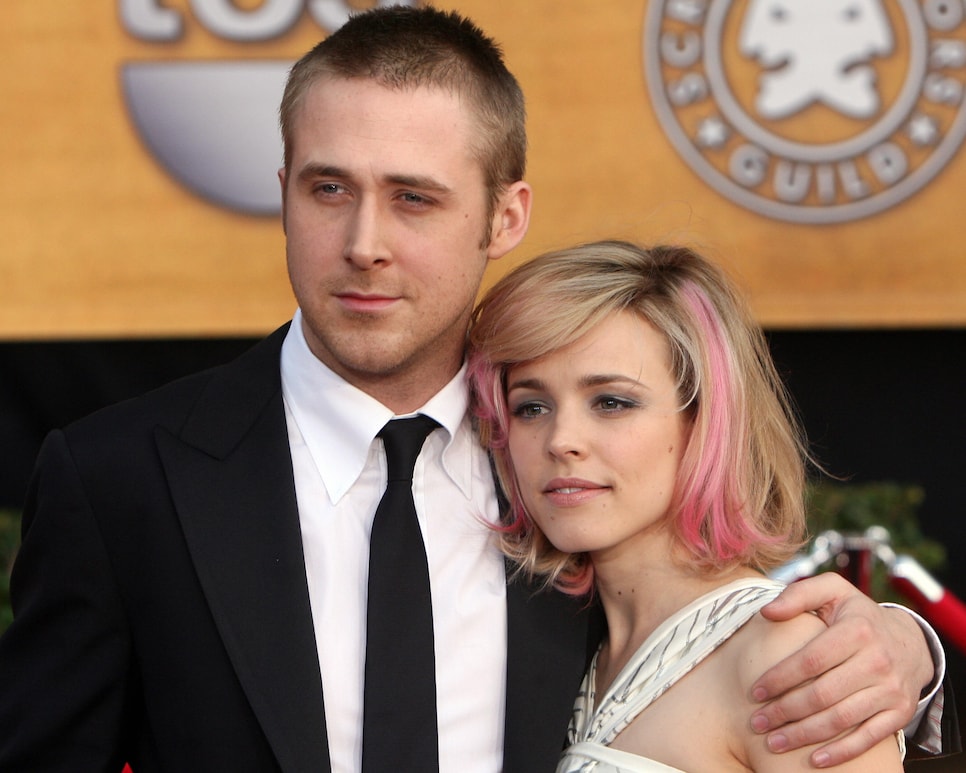 Ryan Gosling and Rachel McAdams
The couple that taught an entire generation how to love had a reportedly toxic relationship on the set of The Notebook. According to director Nick Cassavetes, he had to conduct a therapy session to get his stars back on track. "We went into a room with a producer, they started screaming and yelling at each other," Cassavetes once told VH1. Although, this feud had a happy ending, as the two dated on and off for years after the film's release.
Mike Francesa and Christopher "Mad Dog" Russo had a 20-year run as afternoon drive-time hosts in New York City, but there were numerous off-the-air incidents between the radio personalities. When Francesa was on vacation, Russo changed the show's intro jingle, causing Francesa not to talk to Russo for months. There was also an issue regarding Francesa's relationship with Bills' coach Bill Parcells and Russo's allegiance to GM George Young. "We were almost doing two separate shows," Russo recalled. "Mike would talk, I would talk, and we were so good at it we fooled everybody, for crying out loud." The two parted ways in 2008.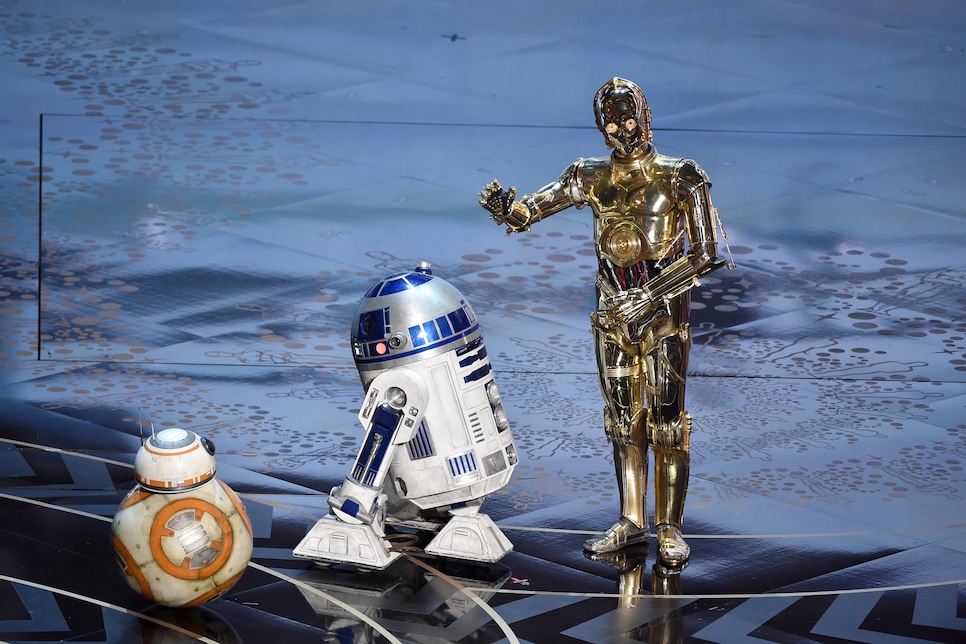 Even in galaxies far, far away, relationships can turn sour. The actors that play the Star Wars droids -- Anthony Daniels and Kenny Baker -- have been insulting each other for 40 years, with Baker (R2-D2) once claiming Daniels, "Thinks he was the greatest gift to George Lucas," while Daniels has sent his share of arrows on Baker, saying "He might as well be a bucket." Hope is truly lost.
The most devastating one-two punch in baseball history, Gehrig grew tired of Ruth's carousing and partying lifestyle, and was jealous that he was making less than half of Babe's annual contract. Not helping was Ruth's acidic treatment of manager Joe McCarthy, who Gehrig viewed as a father figure, or that Ruth dismissed Gehrig's consecutive games streak as a publicity stunt. Even though Ruth famously draped Gehrig in a hug after the Iron Horse delivered his famous "Luckiest Man" speech, he didn't visit or pay much attention to Gehrig in the final years of his life.