The Loop
Faldo says window is closing on Tiger
Add Nick Faldo to the list of Tiger Woods doubters.
When the BMW Championship starts next week, it will officially be two years since Tiger Woods has won a PGA Tour event.
Woods has had his share of doubters since his Thanksgiving 2009 car accident. In an interview with the Montreal Gazette, the six-time major champion added his name to the list of golf figures who think Woods will come up short of Jack Nicklaus' major championship record.
"I do, personally (believe that)," Faldo said in a telephone interview with the newspaper last week. "I was one of the few guys that it right after this all happened and [Tiger] was trying to get back to the Masters last year.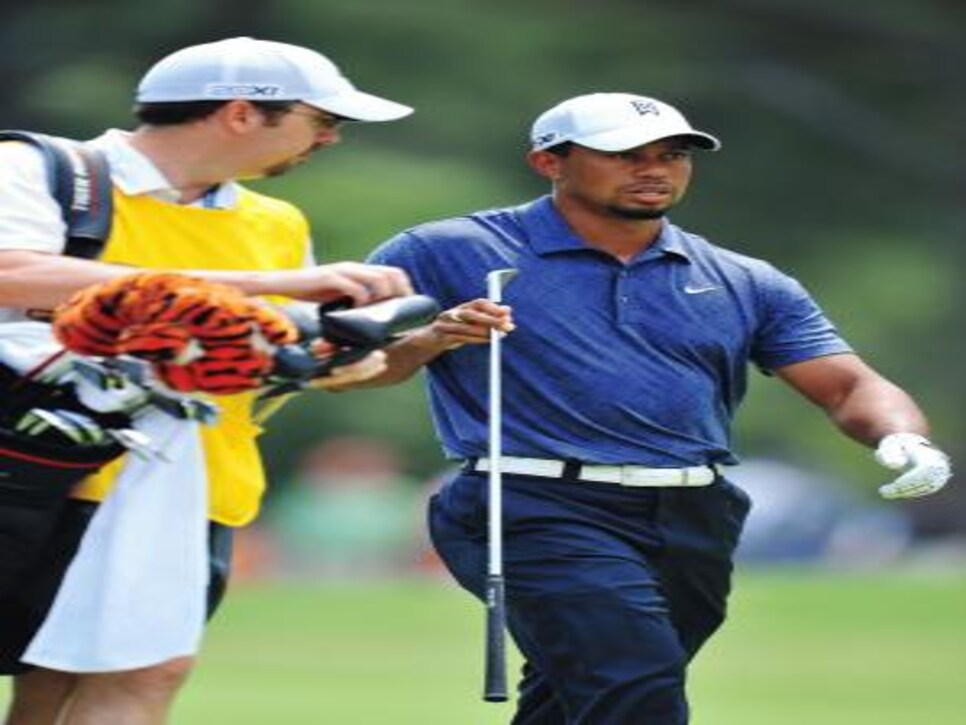 "Mentally, he's actually a pretty sensitive guy. He's very sensitive to any comments or criticisms that we have. It's just about global communication. Something like that, trying to deal with that, I thought it was going to really affect him. Plus, there's probably a lot going on in his life that we don't know about. It's just having that peace of mind. There's nothing nicer for a golfer to go to the golf course all day long and you do what you want to do, practice-play or play-practice, and then you look at your watch and say, 'I'm going home - it's 6 p.m.'
"Now, I know what it's like. The phone's always going; people are texting, emailing. I can't concentrate like that. That's the first thing I thought: 'His concentration will be shattered.' He had this amazing ability to go away from a tournament and then go on and practice as close to tournament-mode as anybody could do or better than anybody else could do. Now, I think that's been shattered. I can't imagine that it's like. The phone is ringing off the hook and there are all sorts of things to talk about.
"That's one of the simplest things that can affect you, whether it happens for business reasons or personal reasons. Once you break that concentration, it really does affect you."
Woods will get his chance soon enough to prove to Faldo, and the rest of the golf world, that he's still capable of adding four more majors to tie Nicklaus' record. He announced last week that he'll enter the Frys.com Open at CordeValle G.C. on Oct. 6-9 before heading over to Australia to play in the Australian Open the week before the Presidents Cup at Royal Melbourne G.C.
(Photo: Getty Images/Stuart Franklin)