The Loop
Face Off: One Course, Two Perspectives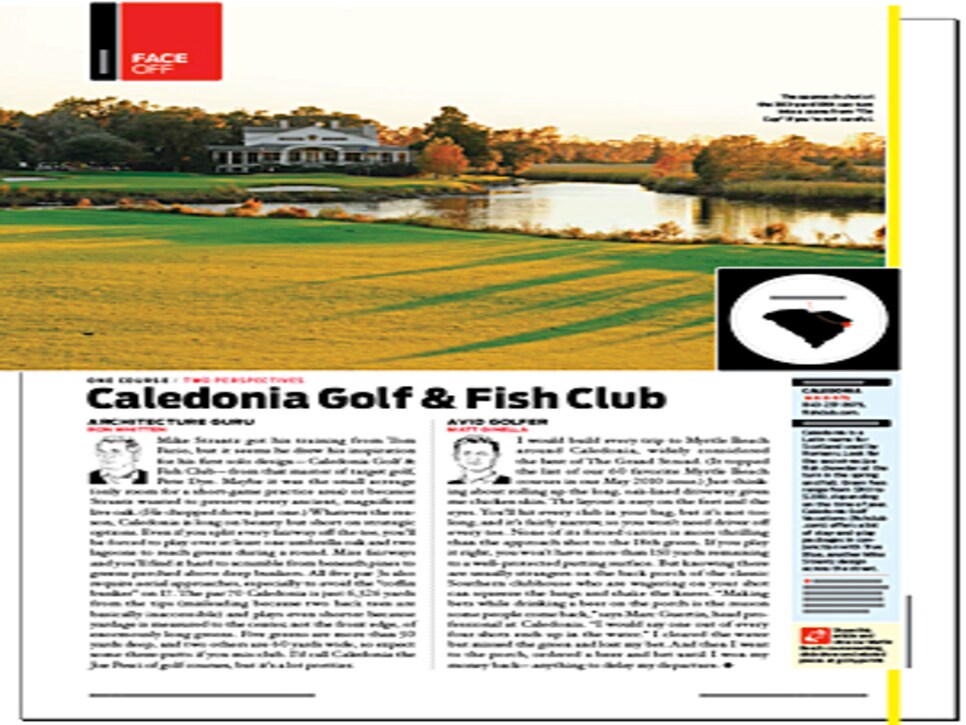 The first perspective is from Ron Whitten, the "architecture guru" at Golf Digest. Whitten has walked more courses than Nicklaus; designed or co-designed six courses, including Erin Hills, site of the 2017 U.S. Open; and has written four books on the subject of architecture.
The second perspective is mine, the "avid golfer." I've played nine of the top 10 best public courses in the country (at a $500 green fee, I'll keep passing on Shadow Creek), and 59 of the top 100 (and counting). I'm trying to celebrate the courses doing it right; not charging too much and treating you like a paying customer. (Is that too much to ask?)
In the Face Off, Whitten provides a brief history of the course design and some things to look for if and when you get there.
I try to give practical observations on the green fee, the fun factor and some local knowledge.
Let me know what you think of the page. Whitten and I welcome ides on which courses you'd like to see in upcoming issues of the magazine.
You can follow more of Ron Whitten's observations on golf and architecture on Twitter: @RonWhittenGD.
You can also follow me and my fortunate travels via Twitter: @Matt_Ginella.