Money
What if the outcome of a golf tournament could be challenged or overturned in court?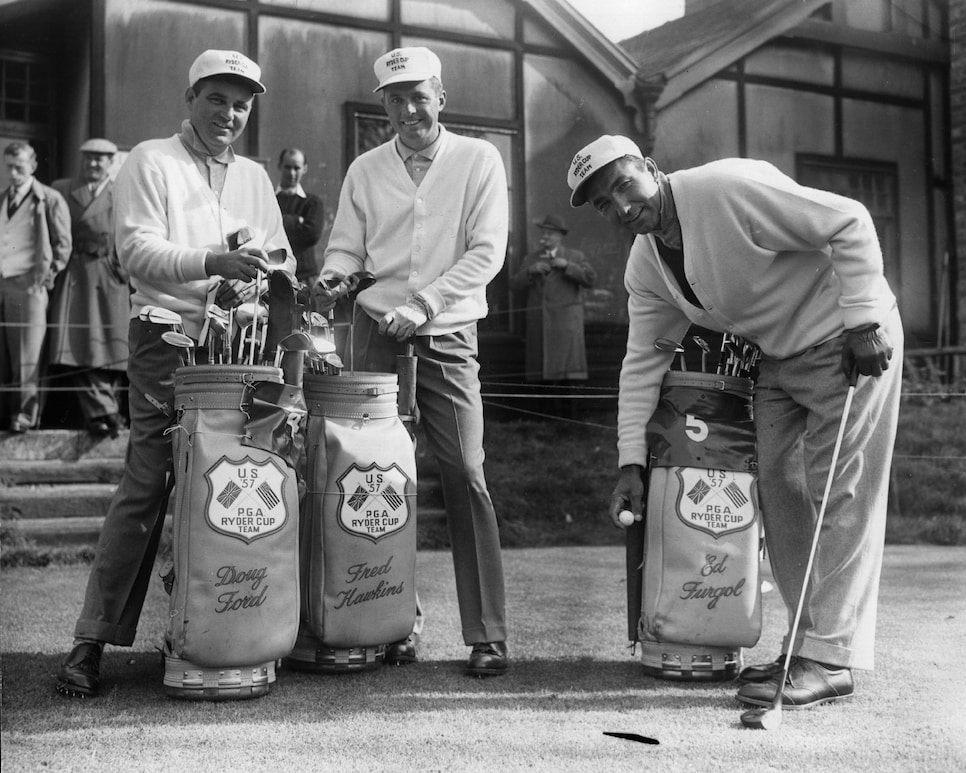 Fred Hawkins (center), a member of the 1957 U.S. Ryder Cup team, lost the 1958 Masters by a stroke to Arnold Palmer after The King got a favorable ruling during the tournament. But what if he could have sued to have Palmer DQ'd?
Central Press
In golf (and most other sports), when the tournament is over so is your opportunity to get the results changed because of a potential rules violation. If Felipe Massa has his way, that won't be the case in Formula 1 racing. The Brazilian driver was caught up in the famous "Crashgate" scandal of 2008 when a wreck involving Nelson Piquet Jr. ended up helping Piquet's teammate win a race—and costing Massa the season-long driver's championship by a point.
All of that would have been (bitter) water under the bridge had it not come out that not only did Piquet Jr. intentionally crash on orders from his team, but Formula 1 head Bernie Ecclestone was quoted saying he and other racing executives knew about it and decided not to investigate—or potentially throw out the results of the race while there was still time to do so.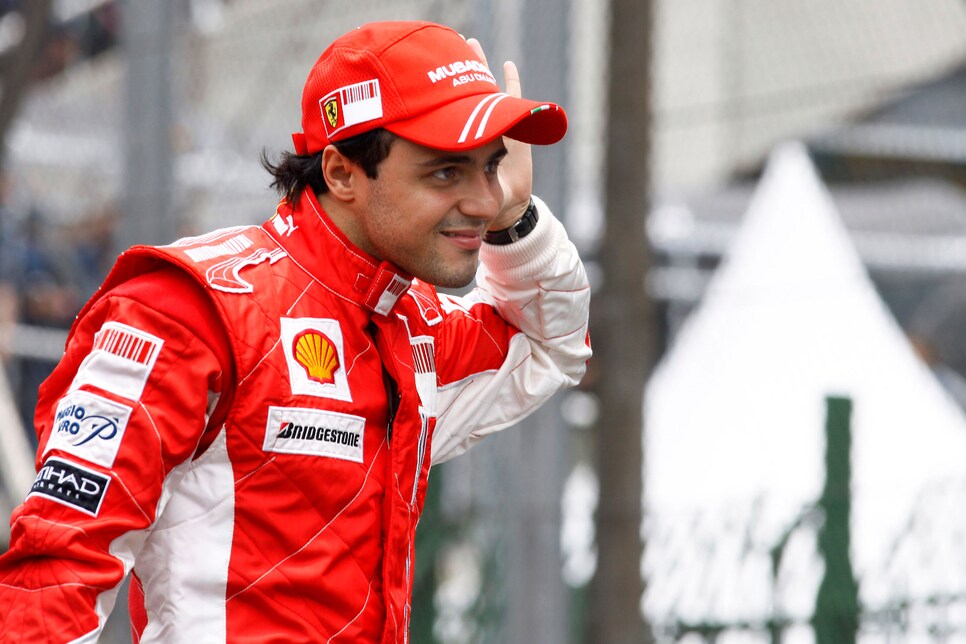 Felipe Massa is exploring a lawsuit against Formula 1 for damages from lost income he did not receive by being denied the World Championship title in 2008 due to what he says was a blundered ruling.
Darren Heath Photographer
If Massa's suit succeeds and establishes a precedent that works across sports, it sets up some fascinating opportunities for golfers (or their estates) to potentially polish their résumés retroactively.
Arnold Palmer was one shot ahead of Ken Venturi at the 1958 Masters when his tee shot on the par-3 12th embedded behind the green. He and Venturi agreed it was plugged—and that Palmer should get relief, according to the local rule in effect. The rules official walking with the group disagreed and told Palmer to play the ball as it lay. Palmer did—sort of. He chopped out, chipped on and two-putted for double. He then declared he would play a second ball in protest and dropped near the plug location. Palmer made par with that ball, and the committee later decided his 3 would count—a decision many believed was contrary to the rules. Palmer would win by a shot over Fred Hawkins and Doug Ford and by two over Venturi. Venturi would go on to become a major champion at the 1964 U.S. Open, but Hawkins would probably be more of a household name instead of a footnote in history had things gone differently.
Seve Ballesteros and Paul Azinger had a legendary heated feud that started at the 1989 Ryder Cup where a singles match turned contentious. On the second green, Ballesteros said his ball was damaged; Azinger protested to a referee, who said the Spaniard had to keep the ball in play. Fast forward to the last hole, and Azinger hit his tee shot in the water. As Azinger was taking his drop, Ballesteros felt he was doing so from a more advantageous spot then he was entitled. Azinger was able to get up near the green with his next shot, and a steamed Ballesteros hit it in the water to seal a 1-down loss. The result would end up depriving Europe of an outright victory, even though they were able to keep possession of the Cup by virtue of a 14-14 tie. A half point won't change the individual Ryder Cup legacy for either Ballesteros or Azinger, but three straight outright team wins would look pretty good on the historical register.