The Loop
Exclusive offer: "Finding Castle Stuart"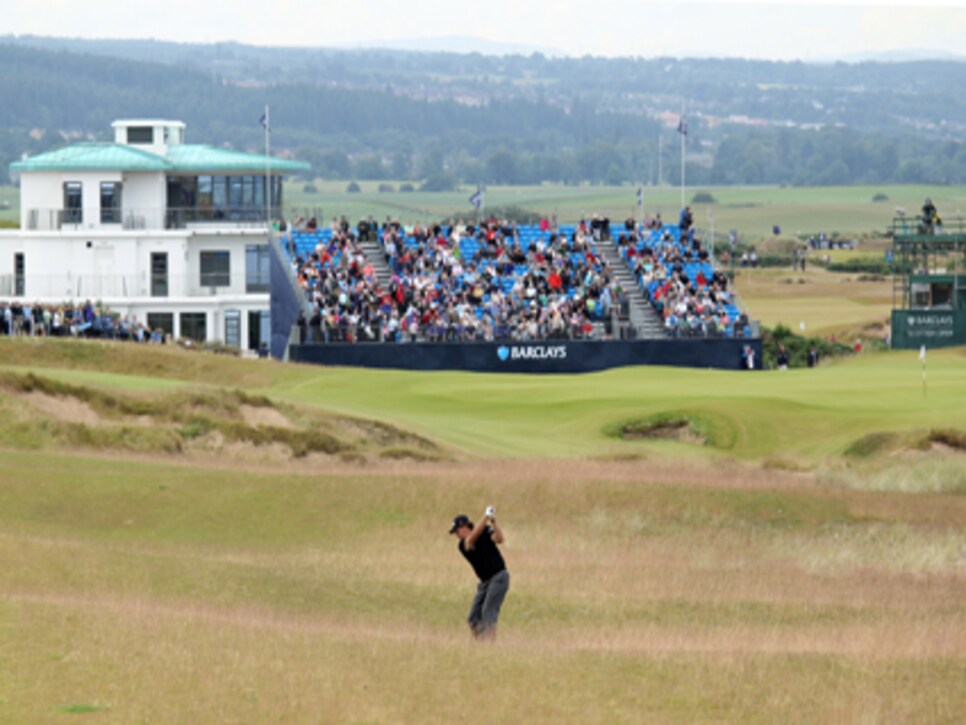 *Colleague Ron Whitten reports on how you can get a free DVD on the making of the course, designed by Gil Hanse and Mark Parsinen:
Someone had the foresight to turn on a camera during the construction of __[Castle Stuart Golf Links in Scotland](http://www.castlestuartgolf.com/)--__in fact, it ran even before construction started--and left it running until the last blade of grass had emerged.  The result has been expertly edited down to a 43-minute DVD called "Finding Castle Stuart," which touches on every aspect of the creation of what some believe is the finest links course in Scotland.  It's a fascinating account, a treat for both those who have played the course and those who simply wonder what all the fuss is about. My guess is that owner and co-designer Mark Parsinen is the sage who determined that the process should be documented. He has a fair amount of air time in the film, as does co-designer Gil Hanse. But we also get to see and hear from Jim Wagner, Gil's longtime design associate and shaper, as well as Stuart McColm, now general manager of the club, Paul Olson, who served as construction manager and Chris Haspell, the head greenkeeper who grew in the course.  But the star of the show is Castle Stuart, and the bulk of the narrative touches on many of Castle Stuart's unique design elements, its mammoth widths of play, its glorious rumples, its variety of bunkers and, of course, the infinity edges of its greens. The film also juxtaposes shots of raw land with construction shots, and views of grow-in with panoramas of golfers playing the finished product. (The golfers include Gil, his wife and children.) While I highly recommend golfers catch a flight to Inverness, Scotland and actually play Castle Stuart someday, until then a good substitute is to acquire this DVD and enjoy its appetizing backstory. Thanks to the fine folks at Castle Stuart, [__golfdigest.com__](http://www.golfdigest.com/) can offer this DVD to its readers free of charge. (Well, almost free. It will cost you $5.00 in postage and handling.)  Supplies are limited, on a first-come, first-serve basis.
To order your copy of "Finding Castle Stuart," follow these simple instructions. I promise you won't be disappointed. There are even a few surprises. For instance, guess what sort of putter that golfing purist Parsinen uses on Castle Stuart's windswept greens.