The Loop
Even for John Daly, these pants are ludicrous
Can an athlete's absurd become unexciting? A buzzer-beating half-court shot or 500-foot blast are career highlights for many, but for players like Steph Curry and Giancarlo Stanton, we've come to expect such efforts. Hell, it's unusual when they don't produce an awe-inspiring feat.
Which brings us to John Daly. Or more appropriately, his wardrobe.
The newly-minted "senior" golfer has been known to brandish colorful -- and occasionally curious -- outfits. Such as his walking American flag ensemble: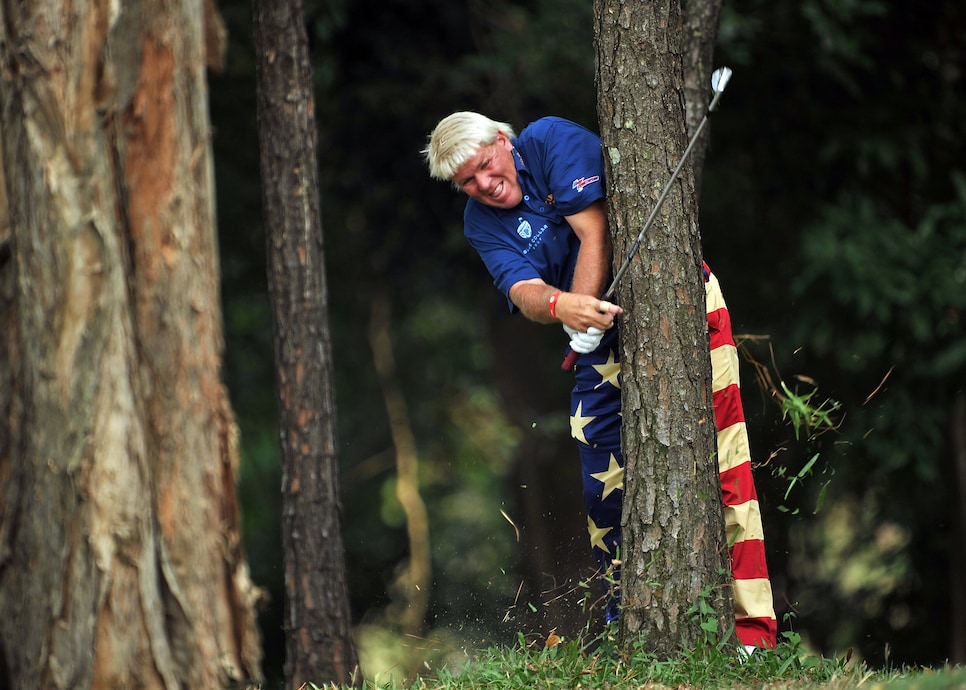 Baseball-themed trousers: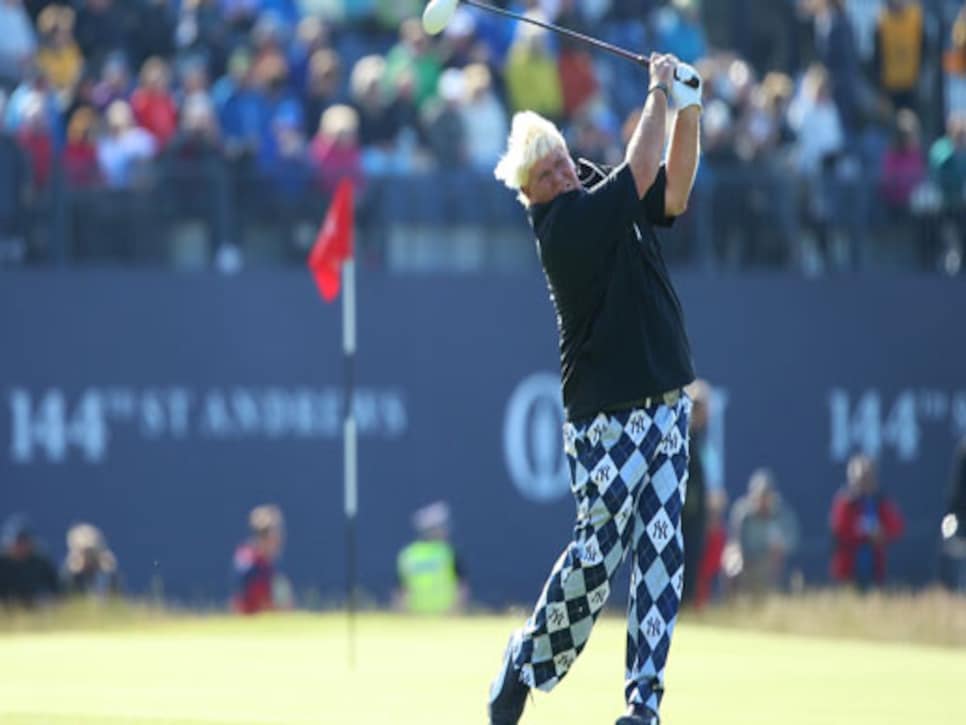 Spongebob Squarepants, um, pants: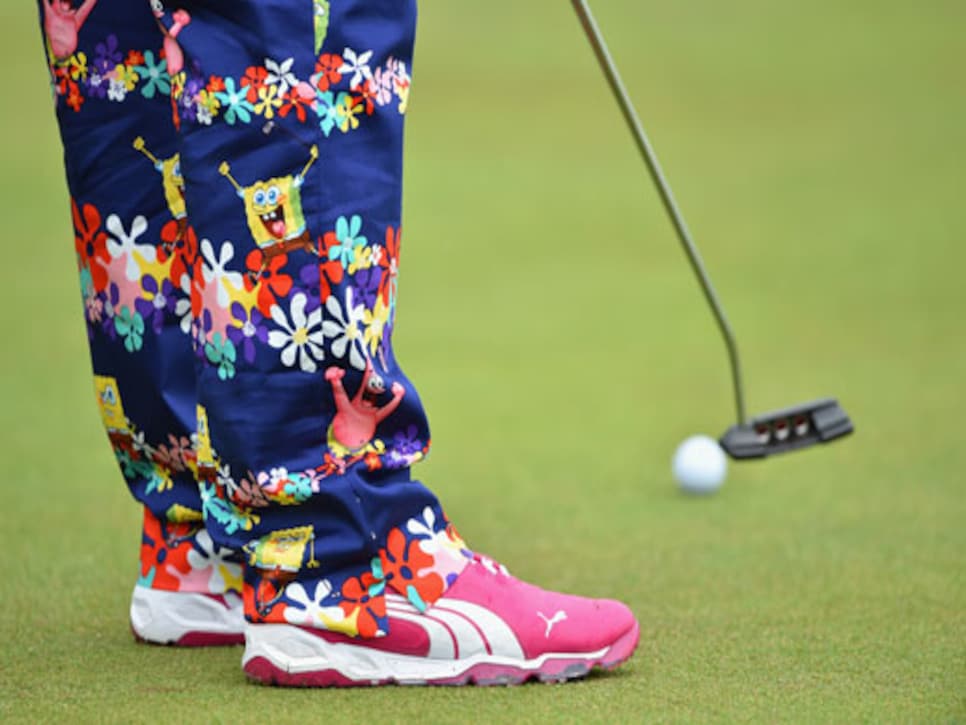 And this...well, we're not sure what to call this coat: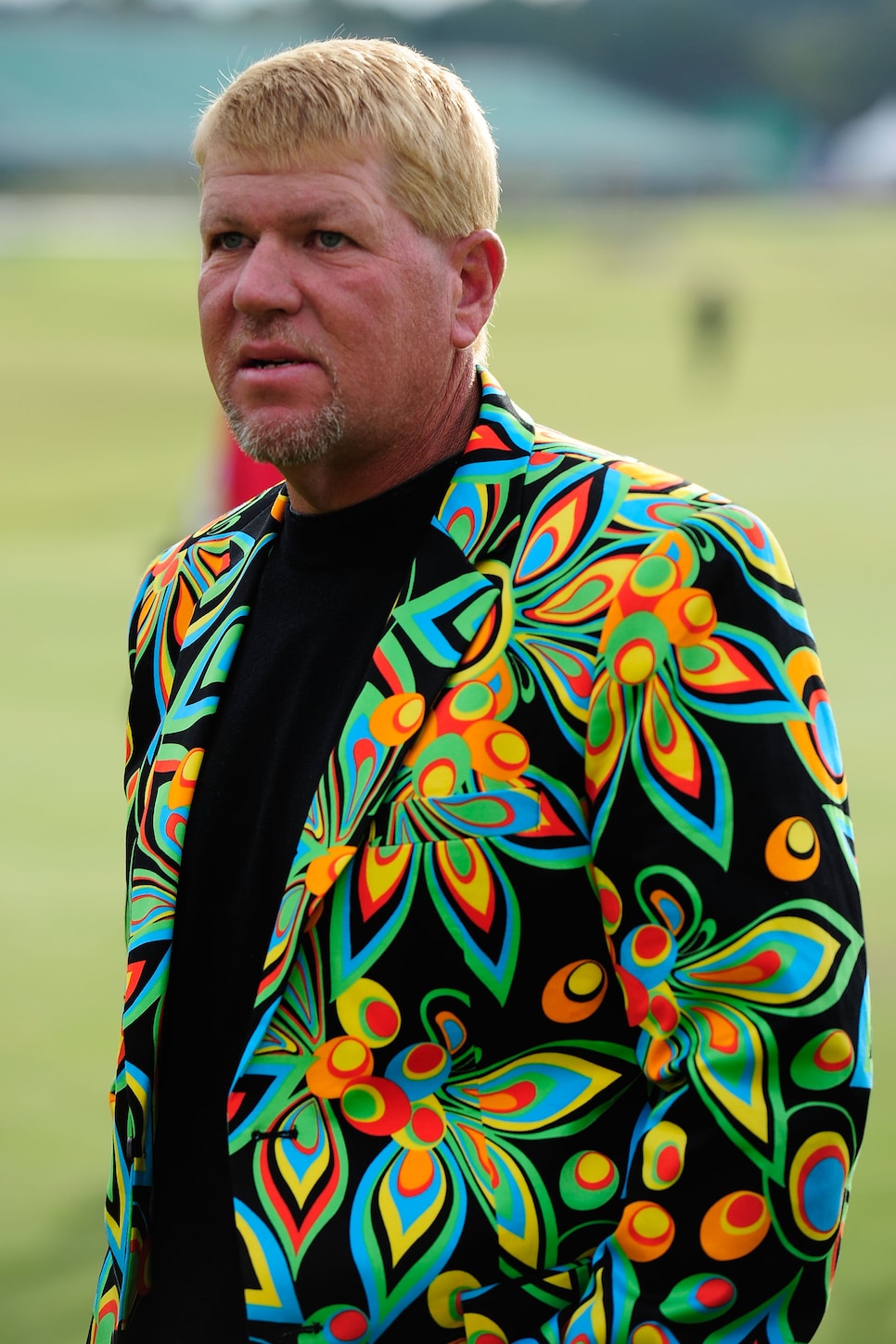 So yeah, it's hard for Daly's style to shock us. At least, that was our thought before checking out his attire at the Regions Tradition. On Wednesday, JD rocked pineapple pants to the pro-am:
And then in first-round action, Daly wore what appears to be sunflower-laden slacks:
Never stop never stopping, John Daly.