The Loop
European Tour's showcase event won't have Rory McIlroy, but might have angry neighbors
Stories of interest you might have missed…
The BMW PGA Championship on the West Course at Wentworth later this month is the European Tour's showcase event, yet it is not being treated as such by a couple of factions.
Then there's this, an apparent feud between Wentworth residents and the European Tour over the site fee, Phil Casey of the Press Association reports, while noting that the tour claims there is "zero chance" of the tournament not taking place as scheduled.
"It is understood the European Tour currently pays $21,655 a year for the right to use the land for the tournament, but that the Wentworth Estate Roads Committee (WERC) now wants $433,000 a year," Casey writes. "The Tour described those demands as 'extortionate' and said attempts to disrupt the erection of tournament infrastructure this week were 'unlawful.'"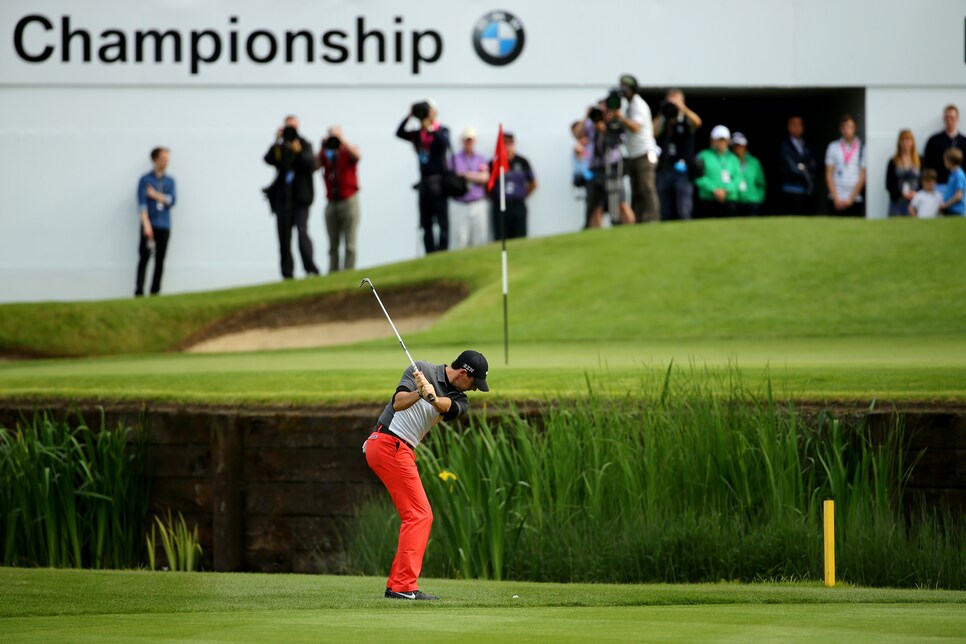 Third rounds of 72-hole tournaments don't ordinarily produce anything memorable, but three simple words uttered by NBC's Gary Koch from the Players Championship in 2001 resonate across time.
"Better than most," he said as Tiger Woods' long putt on the island green at the 17th hole at the TPC Sawgrass wended its way toward the hole, a remarkable birdie putt for the eventual winner.
"I hear about it, surprisingly, quite a bit," Koch said in this story by Sean Martin at PGATour.com recalling the call and the events surrounding it. "Even yesterday, I'm down getting coffee in the hotel lobby at 6:45 in the morning. I'm wearing a pair of shorts and a T-shirt. A guy comes up to me and says, 'Better than most! Better than most!' And I said, 'Yes sir, thank you.' He goes, 'I use it as the motto for my pee-wee baseball team that I coach every year.' You know, that's kind of cool. That's kind of nice that people remember it and appreciate it."
Gerina Piller, old school
"Gerina Piller is the exception to the rule in women's golf these days, and it's what makes her climb in the American ranks compelling," Randall Mell of Golf Channel writes in this profile of a rising American star who did not take up golf until she was 15.
"Piller is old school in the way Beth Daniel, Betsy King and Juli Inkster were, as all-around athletes who thrived in more than one sport before finding their way to golf and success as collegiate players and then the LPGA."