The Loop
European Tour's "Left-Handed Challenge" will make you feel (much) worse about your own game
We already know how much better at golf tour pros are than us weekend hackers. But every once in awhile, we see something that really rubs our faces in it. Thanks, European Tour.
In a new video called "The Left-Handed Challenge," various stars from Rory McIlroy ("I'm going to challenge my inner Phil Mickelson" he says on the tee) to Rickie Fowler to Henrik Stenson take on the short par-3 11th (121 yards) at this week's Scottish Open course, Dundonald Links, with their lefty golf swings. As you might imagine, there are some ugly shots -- Matthew Fitzpatrick hits a shank and Patrick Reed nearly kills fans sitting in the grandstands -- but it's pretty remarkable how many of the golfers look perfectly natural as lefties. Check it out:
It's also pretty remarkable that 99.3(!) percent of European Tour pros are righty. But you couldn't have told Stenson is by that video. The reigning Open champ steps up, hits one to two feet, and walks after it while it's in the air, theatrically tossing his club to the ground. Pretty impressive.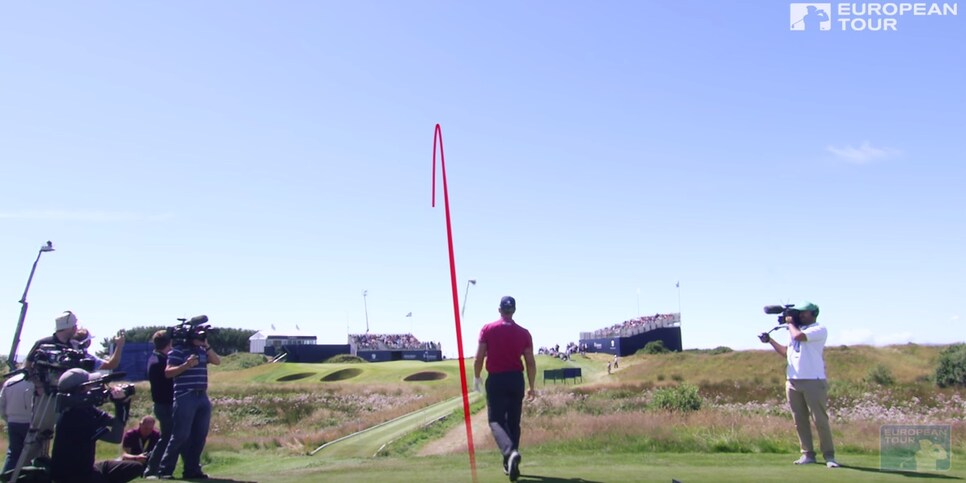 We could have used Henrik when we recently made this video of on-course "bat flips":
Oh well. And so much for this being a "challenge." These guys are too good.