Golf & COVID-19
Portugal Masters postponed and Euro Tour chief lays out other challenges in memo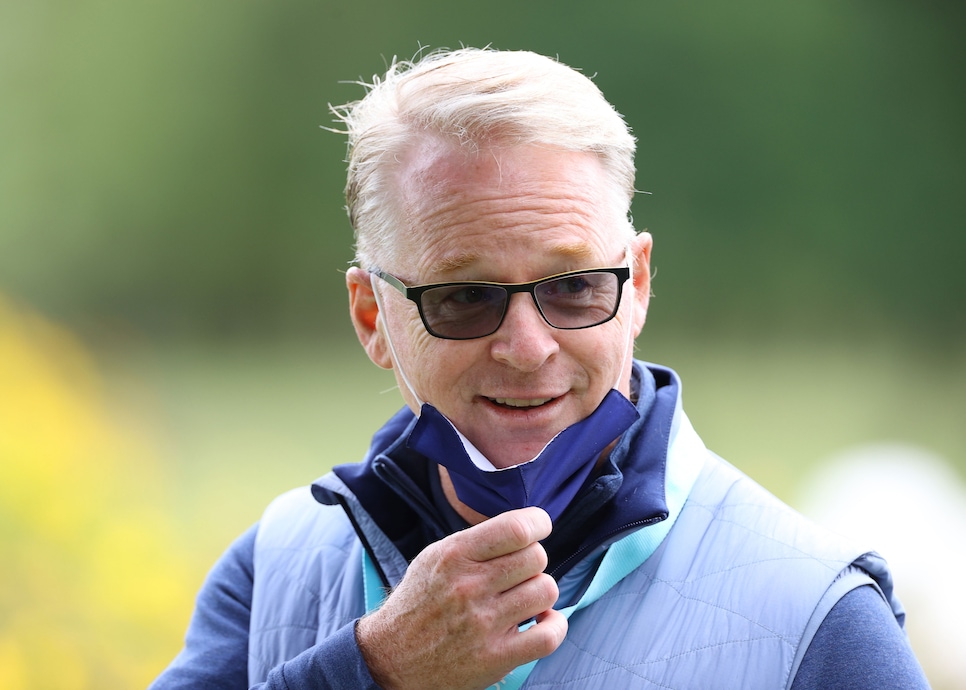 Things aren't getting any easier for the European Tour in the ongoing effort to hold tournaments around the globe in the midst of the ongoing COVID-19 pandemic. Deciding against hosting three tournaments in Florida next month, officials with the Old World circuit on Friday announced the postponement of the Portugal Masters. The Tenerife Open, originally scheduled for April 15-18, will now take the place of the Portuguese event, April 29-May 2. The Gran Canaria Lopesan Open remains in place, April 22-25.
In a memo to his members seen by Golf Digest, European Tour Chief Executive Keith Pelley intimated confidence in his ability to fill the April 15-18 slot "by next week." Should that happen, a five-strong run of events will remain in place, culminating in the French Open, May 6-9, and the British Masters, May 12-15.
"As always, the above is to try and ensure that we maximize opportunities for all members given the travel and quarantine restrictions we are currently dealing with across Europe and the world," Pelley said.
Still, the Canadian was less encouraging when it came to his ongoing analysis of the impact the coronavirus continues to have on a schedule of events complicated by the cosmopolitan nature of the European Tour.
"The reality is that operating any international business in the midst of a pandemic is very difficult," Pelley continued. "We have conducted a series of working groups with all of your player representatives on the Board, to hear all of their views on the impact of COVID this season. At the same time, we also talked these groups through some potential solutions to mitigate this impact if they are felt required. These are all designed to keep the season as a counting season and retain the promotion and relegation that all of your Tournament Committee and the members of these working groups see as essential."
As part of that process, a series of one-to-one sessions have been conducted with those members most affected by "severe quarantine protocols at either end of their journeys and/or by other travel restrictions."
"Taking into account all of this feedback, we are now refining and adding to some of our proposed solutions and our next step [once this process is complete] is to take your Tournament Committee through these proposals and reach a consensus view on what solutions could be implemented and when," Pelley said. "One of the other clear messages we have received is that we should not look to make definitive decisions on this too early, while the spring schedule and level of impact on the rest of the season remains uncertain."
In other words, as Pelley went on to underline, "every member is being impacted by COVID this year" and "every member has to accept this to some degree—these are, after all, difficult times for everyone in all walks of life."
There was one piece of good news. Because players are likely to be forced into "managed quarantine" as they travel from country to country, the tour "with immediate effect" is implementing a program of financial support.
Pelley's letter ended with thanks to the players for their "patience and understanding," qualities it sounds like they are going to need in abundance over the coming months.