The Loop
Europe continues to outclass America, as shirtless Jeff Goldblum statue appears in London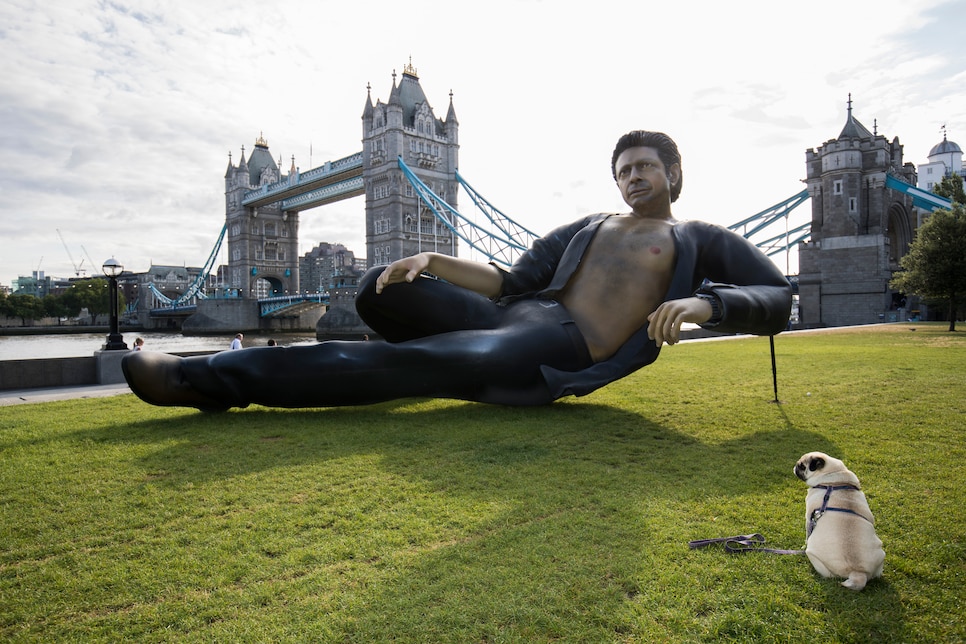 For those who haven't read a newspaper, watched TV or talked to a fellow human in the past, oh, two years, it's been a rough go for the red, white and blue as of late. But the night is darkest just before the dawn, and I promise you, the dawn is coming. Just look east, as our European friends are shining a light of hope.
How else can one interpret this majestic artwork, which is half composition, half abstraction and half testament to the human spirit? And while you're right in thinking there's no such thing as three halves, this celestial monument defies what we mere mortals know about arithmetic.
We're, of course, talking about the 25-foot shirtless statue of Jeff Glodblum standing in front of Tower Bridge in London.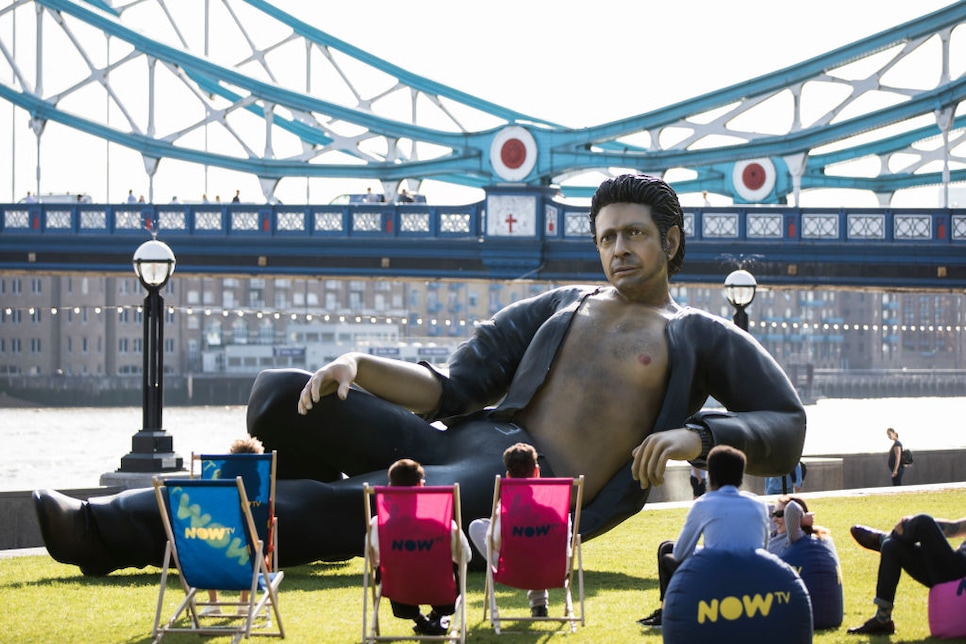 The sculpture was built in honor of Jurassic Park's 25th anniversary, which makes sense because zero of the movie was shot in London. The Euros simply appreciate art when they see it.
So yes, the U.S. has a bit of a black eye at the moment. But, as long as there are shirtless Jeff Goldblum statues existing in this world, hope is not lost.