The Loop
Good news comes to those who skim. And skim again. Steve Thom of North Aurora, Illinois, has found Stack & Tilt and is loving it.
I told myself I would regularly break 90 this year, but moped along at 100 every time I played. I was cursed with a nasty hook and maddening fats and thins. Lots of trial and error - not to mention countless buckets of balls - later I started experimenting with spine angle and on a whim tried holding myself to the left on the backswing. To my delight, the hook disappeared! I felt like an idiot (albeit a vindicated idiot) when I started researching the issue only to find the > June "Stack and Tilt" report. How on earth did I skip that? How many range balls have I tortured needlessly? There's lots of golfing left to do this fall. I think my goal of breaking 90 just got the break it needed.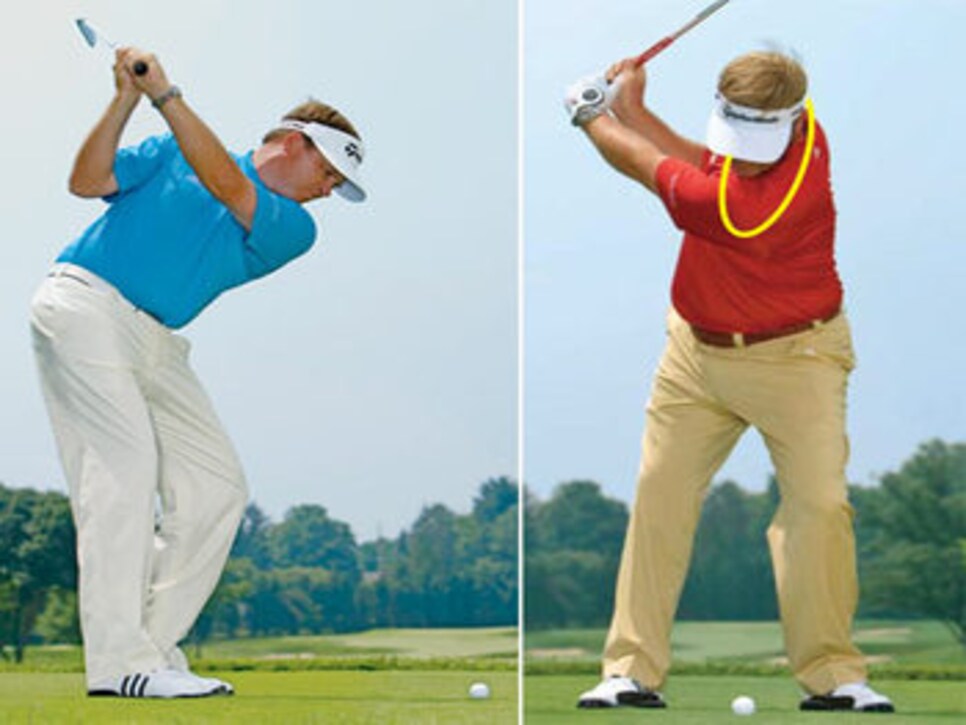 There is lots of golfing this fall, Steve, and for guys like us from Michigan and Illinois, with perhaps less necessity to be inside and watch college football than usual. There's also a bit more reading...Stack & Tilt Part II in the September issue. Also, check out editor Peter Finch's video lesson with "the new tour swing." He's stuck to it, he says, and is playing better. Good luck with S & T!