The Loop
ESPN's Scott Van Pelt funds alma mater's student radio station during round of golf
A week after playing the role of host during ESPN's Masters coverage for the first time, Scott Van Pelt was playing some golf of his own on Thursday when he got a request. A University of Maryland student asked Van Pelt for a donation to help fund the school's radio station -- and the sportscaster immediately dug into his pockets to help his alma mater.
Well, after he finished his round. Check out this cool interaction: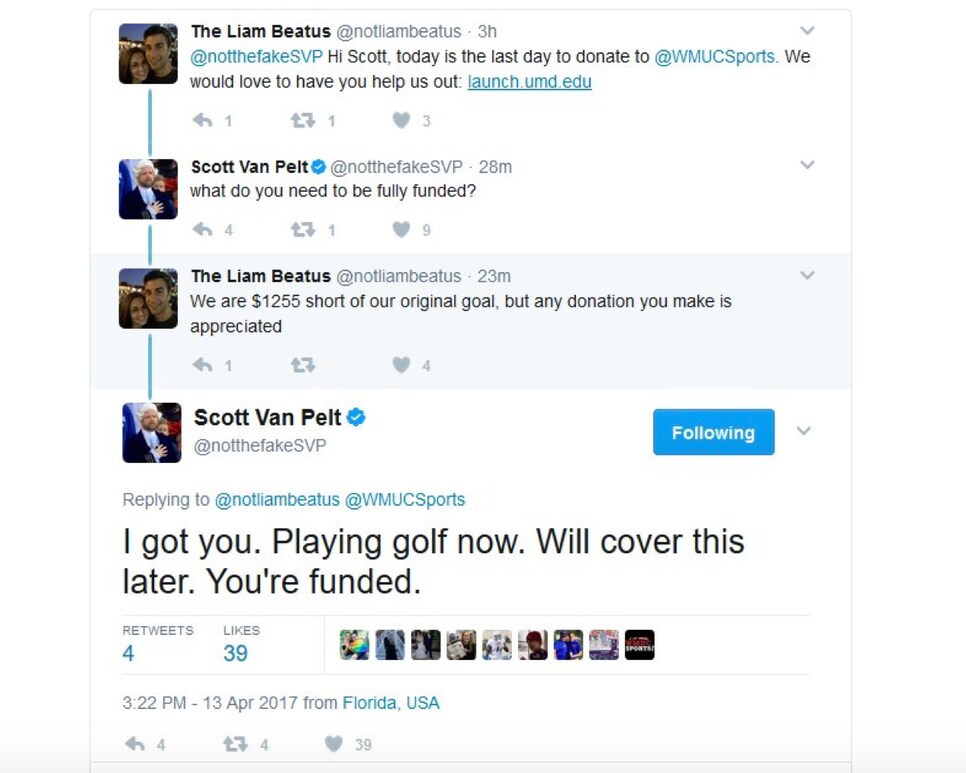 And Van Pelt came through on his promise to fully fund the radio station shortly after:
Well done, Scott. And see? Cell phones on the golf course can be a good thing.