The Loop
ESPN re-drafted the entire NFL and Drew Lock went 15th (yes, THAT Drew Lock)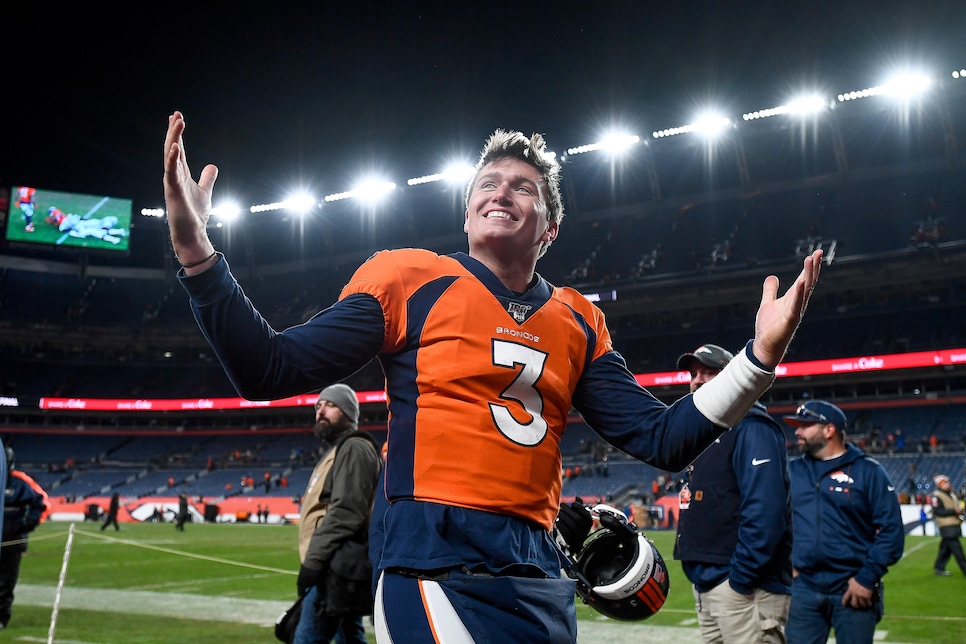 Imagine it's the year 2049. The New England Patriots have just won their 20th Super Bowl. The Cowboys have just gone 8-8. The more things change, the more they stay the same. So commissioner Jason Kelce has decided to do something drastic to keep up with the newly minted XFL 6: He has taken the entire NFL, voided every single contract, and tossed the entire talent pool back into free agency. The plan? To hold a league-wide re-draft and let the natural corrective power of chaos reign.
This is the embellished version of ESPN's latest experiment, in which they took the entire NFL and redrafted 138 fundamental players across four rounds with NFL Nation reporters serving as the GMs for all 32 franchises. The rules were simple: With salary caps voided, every team must select a quarterback, a non-QB offensive player, and a defensive player, plus a wild card of their choosing utilizing the 2020 Draft order with trades reversed. As you've probably already guessed, the results were, uh, controversial. Here's how the first round shook out.
You have Tua sneaking into the first round despite not playing a single snap in the NFL. You have Sam Darnold and Baker Mayfield ahead of Matthew Stafford, but if you're playing the "futures" card, then why did Drew Brees go off the board at eight? There are two Bosas in the top 10 and Carson Wentz goes one spot ahead of Aaron Rodgers to the Jets, which let's be honest, would be a very Jets thing to do. But the pick that got NFL fans' considerable dander up on Monday afternoon was that of real-life Broncos quarterback Drew Lock, who went 15th overall to the imaginary Broncos, one spot behind Tom Brady and ahead of former NFL MVP Matty Ice, Super Bowl scape-GOAT Jimmy Garoppolo, and presumptive 'Madden 2022' cover star Christian McCaffrey. Here's Twitter with their takes on the take.
On second thought, that pretty much sums it up. After being selected 42nd overall in the 2019 NFL Draft, Lock has played five games in his NFL career. In those starts, he has thrown for seven touchdowns and three interceptions with a completion rate of just over 64%. He's 4-1, which is good, but and we cannot stress this enough: IT'S BEEN FIVE GAMES. Is it worth a 27-spot vault into the top half of the first round? Honestly, in today's NFL, probably. Is all of this extremely, accurately Elway? Absolutely it is. But that doesn't make it any less idiotic . . . especially with Taysom Hill still sitting there in the green room.