The Loop
ESPN begins two-year farewell to British Open with 37 hours of live coverage
It is somewhat an odd occurrence that this British Open telecast, 37 hours of live coverage, represents both the ultimate and penultimate opportunity for ESPN.
An Open on the Old Course at St. Andrews is the ultimate for any broadcast entity, of course, but it is the penultimate British Open for ESPN, the second to last it will do before giving way to NBC following the 2016 British Open at Royal Troon.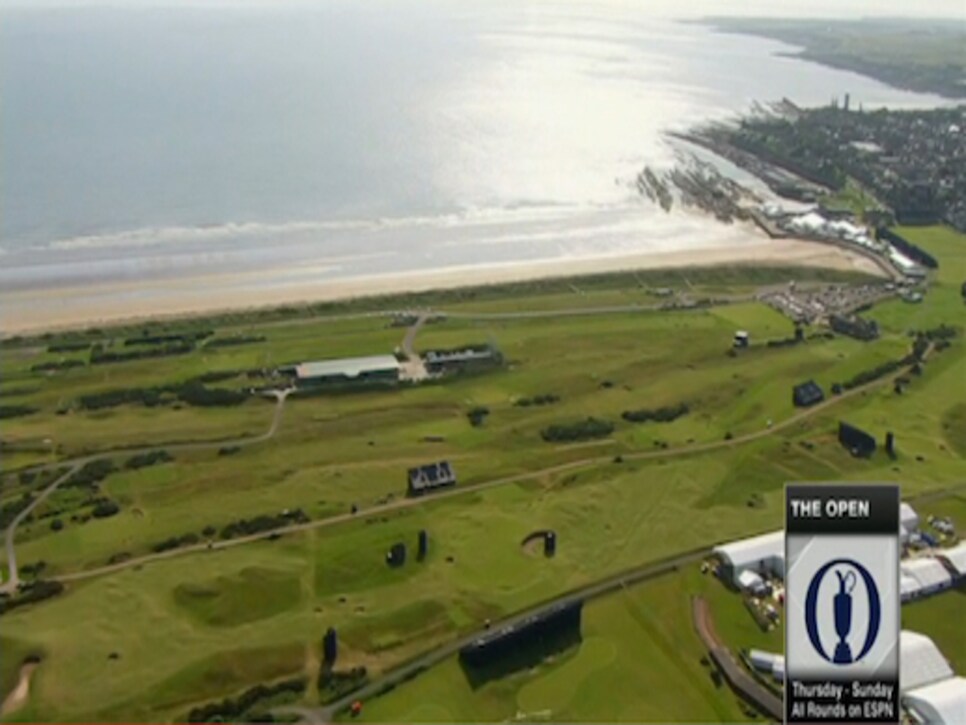 But it's no time to lament the future, and Mike McQuade, vice president production for ESPN, promises that that isn't the case.
"While we are all deeply disappointed that we won't be able to continue doing it after next year," he said, "I think we are so busy and so wrapped up into making this as good as it can be that no one is thinking about the idea that we only have two to do. I think we just want to make sure we can get in there and do this great, and that is always the focus, and how do we tell the best stories."
The story lines, as ESPN's lead analyst Paul Azinger said, "are killer," notably with Jordan Spieth's quest for the third leg of the Grand Slam. What could be better for what is the beginning of the end for ESPN?
Here is the British Open television and live video stream schedule (all EDT):
ESPN3.com (Live video streams)
-- Marquee group (players TBD)
-- @TheOpen Live (No. 17/Road Hole feed)
-- Marquee group (players TBD)
-- @TheOpen Live (No. 17/Road Hole feed)
-- Marquee group (players TBD)
-- @TheOpen Live (No. 17/Road Hole feed)