The Loop
ESPN's Mike Tirico: Mickelson 'finds a way to make you believe that he believes'
Phil Mickelson is not just an entertaining player to watch, but he's an entertaining one to hear, too. After his round of two-under-par 70 in difficult conditions at the British Open, he's eager for the weather to take a turn for the worse.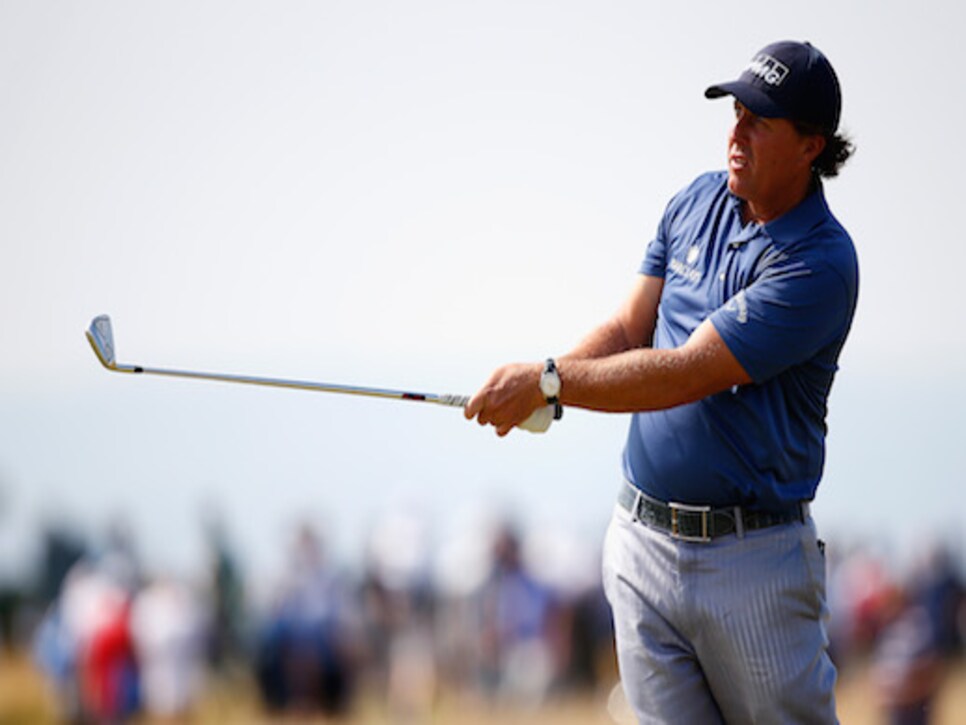 "It's supposed to get ugly tomorrow, and if it does I've got a great chance," he told ESPN's Gene Wojciechowski on Friday, "because right now I have more control of the golf ball than I've ever had. I'm able to get the ball down and it's going straight. If I can get some bad weather where the misses are exaggerated for everybody that's helpful for me."
ESPN's Mike Tirico and Paul Azinger both were effusive in their praise for Mickelson's attitude, including his acceptance of getting the worst of the Thursday-Friday draw, weather-wise. "You just try to get a good score for your conditions, because you can't force it," Mickelson said.
"I love his attitude," Tirico said. "No matter what, he finds a way to make you believe that he believes and he really does."
Replied Azinger: "I think Mickelson may be the best at just trying to control the controllables. The fact that he was on the wrong side of the draw he can't control that. I'm just surprised he's rooting for bad weather. But he sounds very confident."