The Loop
Errie Ball, last surviving player from first Masters, dies at 103
Errie Ball, the last surviving player from the field in the first Masters (then known as the Augusta National Invitational) in 1934, died Wednesday morning. He was 103.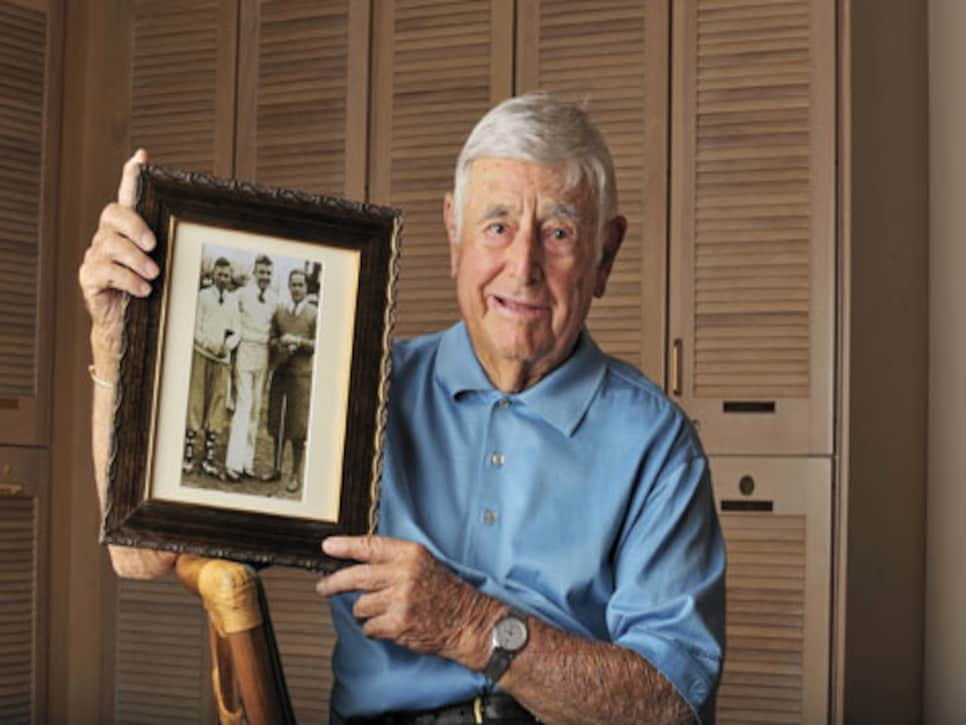 "The PGA of America is saddened by the passing of Errie Ball, a professional in all aspects of life," PGA of America president Ted Bishop said. "Errie's amazing career spans the legends of the game -- from Harry Vardon through Tiger Woods. His longevity, according to those who knew him best, was founded upon a love of people. Each day, like each step he took on the course, was spent with purpose. We will miss him dearly, but his legacy continues to shine through the many PGA Professionals he inspired to grow our game."
Ball was a native of Wales, who at 15 played in the British Open in 1926. He came to the U.S. to work for his uncle, Frank Ball, at East Lake Golf Club in Atlanta. Dave Kindred wrote this in a 2006 Golf Digest story on Ball:
Ball's victory in the 1931 Southeastern PGA tournament established him as another notable Great Britain import to American golf. At the time and for four summers, he lived near East Lake as a de facto brother to Charlie Yates, a Jones acolyte and future British Amateur champion. Naturally, Ball and Yates were invited to the Jones shindig in 1934.
"I knew he was trying something in Augusta," says Ball, then a club pro in Mobile, Ala. "But I didn't think too much of it -- until I got the invitation, and that was exciting."
Ball remembers Augusta 1934 as "more a social event, a party" than a golf tournament, "corn liquor everywhere."
He eventually settled in Illinois and won the Illinois PGA Championship three times and the Illinois Open once. A member of the PGA of America for 83 years, he is in the PGA Hall of Fame and the Illinois Golf Hall of Fame.
His secret to growing old? "Have a good wife and a couple scotches every night," he told Kindred.
Golf World senior writer Tim Rosaforte, meanwhile, visited with him late last year and filed this story.