The Loop
Erin Hills Post Game Review
*Colleague Ron Whitten was a spectator at the 111th U.S. Amateur **(Aug. 23--28), *which was played at Erin Hills in Erin, Wisc. Whitten, who helped design the course with Mike Hurdzan and Dana Fry, filed this report:
The U.S. Amateur at Erin Hills is history, and I haven't felt this satisfied since Tommie Frazier and the Nebraska Cornhuskers dismantled Florida in the '96 Fiesta Bowl to win a national title. Erin Hills played firm and fast, especially on the weekend, just the way Mike Hurdzan, Dana Fry and I always envisioned it should.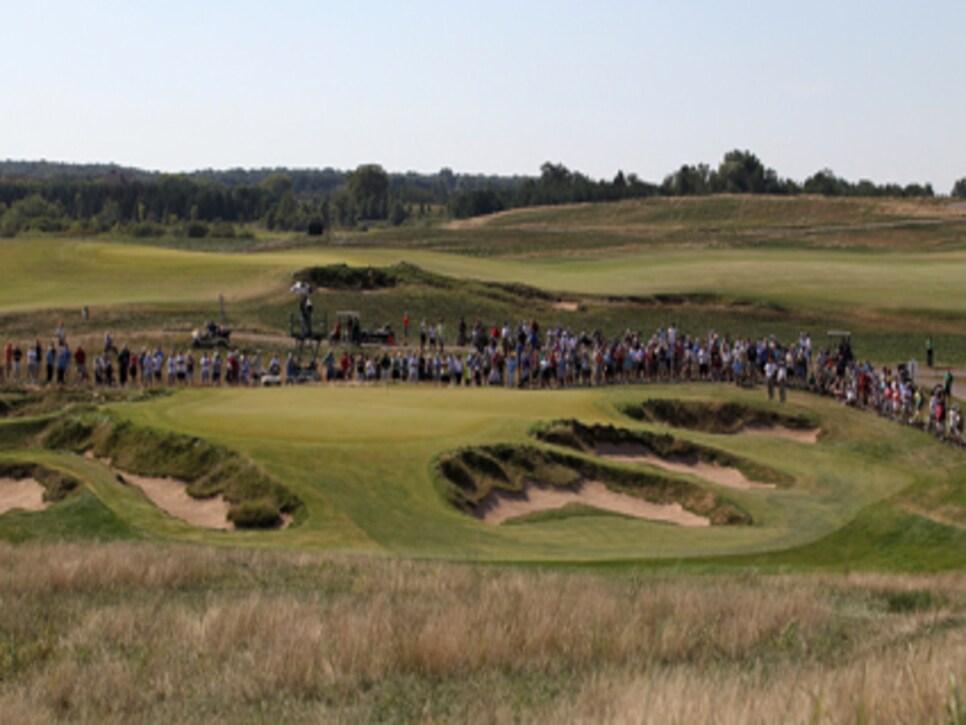 It also played fair, yielding good scores (like Russell Henley's course record 6-under 66) to players who hit decent shots to the right locations, and bad scores (lots of 75s and 77s) to those who didn't. Individual holes gave individuals fits. (Patrick Cantlay apparently dislikes the short downhill par-3 ninth and probably hates the short par-4 15th, given his two losses on the hole during the 36-hole final.)
Sure, Erin has some quirky holes that pose a potential blind shot or produce an occasional bad bounce, but when you let Mother Nature dictate as much of the design as possible, you expect and accept some unorthodox features. Whether the competitive golfer, and the paying customer, does so is a matter of individual taste. I like what commentator Gary Koch said during the Saturday telecast: the more he studied the course, the more it grew on him. But no course is universally loved, not even any of the fab four at Bandon Dunes. It's the nature of golf architecture as art that some people will admire a design while others won't understand it.  I'm just happy that Erin Hills's performance during the U.S. Amateur has resulted in more golfers appreciating what is admittedly a very primitive, minimalist, lay-of-the-land design. Heck, even some of the Golf Club Atlas crowd grudgingly approves of it.
The proud author in me wants to clear up one misconception: The Erin Hills of 2011 is not totally different than the course that debuted back in 2006. Yes, there have been changes - "enhancements," as original owner Bob Lang termed them - but not so many that it's unrecognizable. There are two new greens and two others altered, three fairway ridges removed and a bunch of bunkers added. But it still has the same routing, the same strategies, the same flexibility. True, the blind par-3 Dell Hole is gone in favor of our old Bye Hole, now the ninth, but that's why we built the Bye Hole in the first place - to provide an alternative if the USGA lacked the chutzpah to use the blind one. (Still, I'm disappointed Mr. Lang bulldozed the Dell Hole away. Mike Davis told me he had intended to use it during some of the matchplay portion of the Amateur.)
One drastic difference from 2006 is that Erin Hills now, finally, has full fescue growth in its fairways. It was a long time coming, and it's not finished yet. I dearly hope owner Andy Ziegler will let superintendent Zach Reineking continue to maintain the fairways firm and fast for general play, but that will entail periodic topdressing of the fairways to develop a firmer "kettle drum" base than now exists. It's one of my goals to encourage Erin Hills to implement a frequent topdressing program.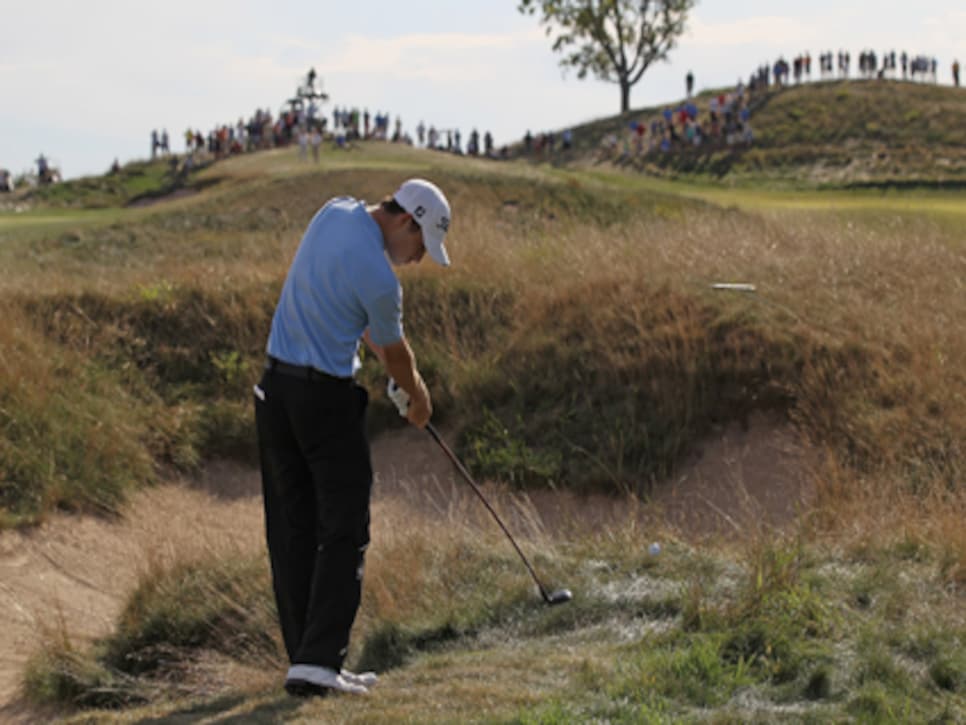 One more clarification: Erin Hills is not a candidate for Golf Digest's ranking of America's 100 Greatest because I helped design the course and I continue to be intimately involved with the biennial 100 Greatest list. While it's not a true conflict of interest (because I don't have a vote in picking the 100 Greatest), it still has the appearance of impropriety. How could I convince readers that I didn't put the squeeze on panelists to get Erin Hills ranked?
I don't know whether Erin is good enough to be one of America's 100 Greatest or not (until this year, I always felt its conditioning would have prevented it from contending), but we won't know as long as I continue writing for Golf Digest. To those who want me to bow out gracefully in order to give Erin Hills a chance for a ranking: Sorry, but I don't plan on retiring any time soon.