News
Erin Hills' fescue rough might bedevil players, but an Amish community welcomes it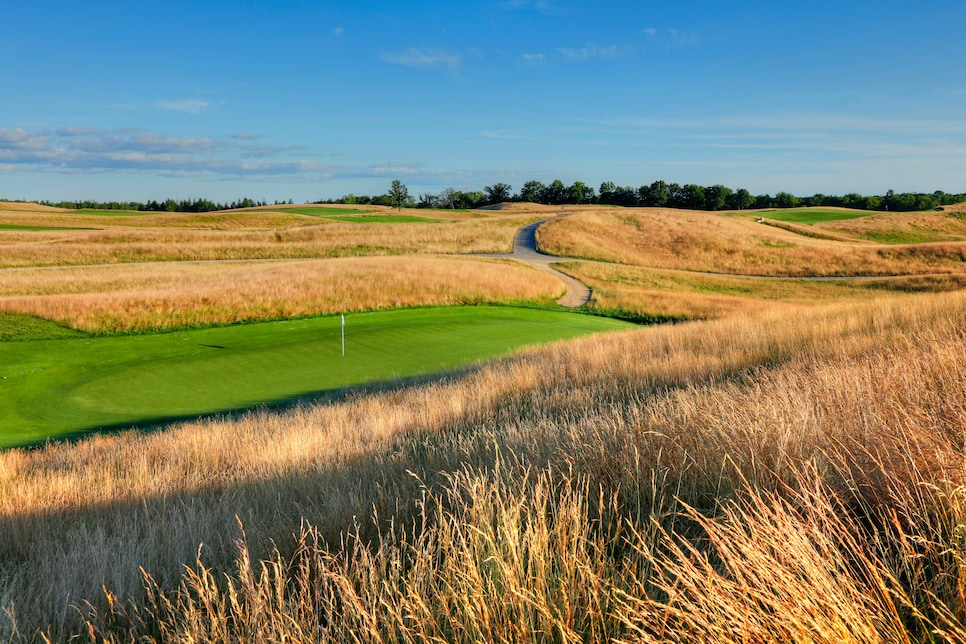 Stories of interest you might have missed…
The players at the U.S. Open next week won't like the tall fescue rough at Erin Hills, but those in an Amish community about 50 miles northwest of Erin Hills do.
"Each fall, the course rids its bales of fescue to create space and to assist the Amish community, who don't use electronics and grow their own produce and shy away from publicity," Alec Lewis of the Milwaukee Journal Sentinel writes. "The fescue is inexpensive feeding material for their horses and cattle, and in return, the community builds furniture for the course.
"Talking about the accord made [course superintendent Zach] Reineking smile this past Monday.
"'They're so great,' Reineking said of the Amish. 'They're very humble, so family-oriented and possibly the hardest-working people that I've ever met.'"
Hazeltine: 'A ruined cornfield now a golf mecca'
"What the Ryder Cup also…was raise the prestige of Hazeltine National to the heights of the great American golf courses. Nobody now remembers the Hazeltine of the '70s; loved ones but probably few others think first of the tragic tornado of '91, or gully-washing rains of other majors…
"I'm guessing that Hazeltine's goal is to get another U.S. Open. Those have been awarded through 2026, but even the USGA had to be dazzled by what it saw take place last fall in Chaska.
"Hazeltine, once a ruined cornfield, is now a golf mecca as never before."