The Loop
Erik Compton and golf's failure to follow a great script...alas
The problem with golf is that it seldom follows the script, even one telling a story with the potential to transcend the game and take it to the evening news.
It had an opportunity in the final round of the Humana Challenge on Sunday, but scotched what could have been the best story of the year in golf, a victory by Erik Compton.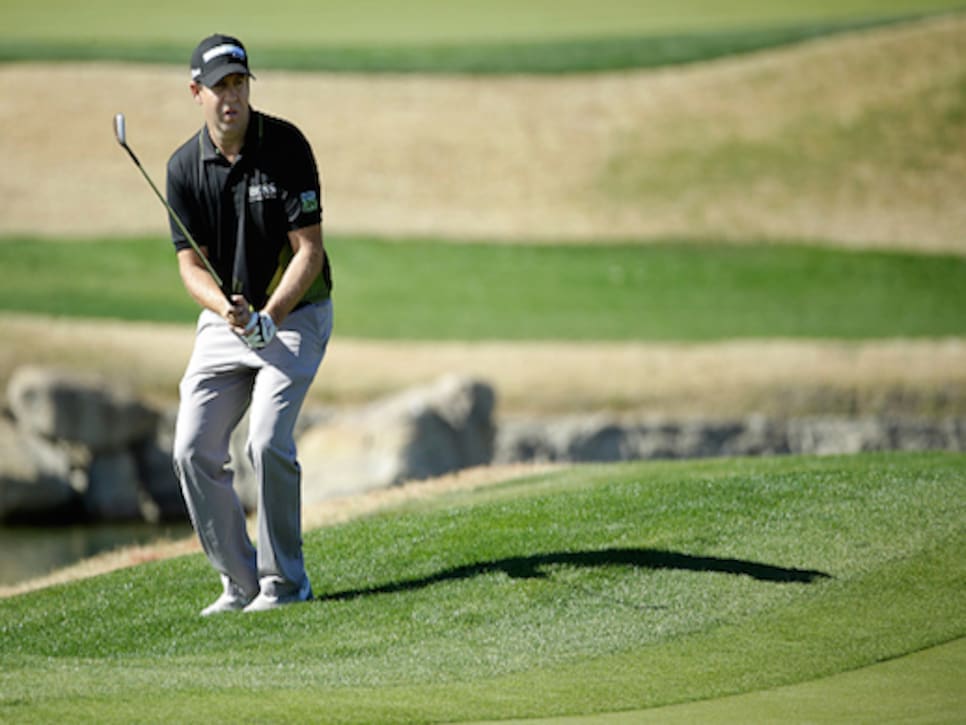 When does a man with his third different heart, twice a transplant recipient, compete at the highest level of a sport and prevail? It doesn't happen. Ever. But it could have happened on Sunday.
Compton, 35 and coming up on seven years since his second transplant, was tied for the 54-hole lead. Golf Channel devoted much of its two-hour pregame show to Compton and his incredible biography.
Twitter, not ordinarily a conduit of golf cheerleading, was lighting up with Compton well-wishers:
"@ErikCompton3 play hard today and keep telling ur story bud. #DonateLife," @KevinMorin1, a kidney-transplant recipient, wrote.
"Never rooted for anyone as hard in my life as I will be today for @ErikCompton3 #YouGotThis," @AustinSmith wrote.
"Dear God, please let Erik Compton win the @HumanaChallenge #WhatAStory," @cheesemania77 wrote.
What a story, indeed, with or without his winning, and, alas, he did not win. Compton birdied the first hole on the Palmer Private Course at PGA West in La Quinta, Calif., to take sole possession of the lead, but that was good as it got.
Compton played admirably enough, shooting a two-under par 69, to finish tied for ninth. Admirable is great, just not good enough on the PGA Tour. He played alongside winner Bill Haas (with whom Compton was tied, along with Justin Thomas and Michael Putnam), who closed with a five-under par 67.
"I just get the sense from watching him that he's trying to be too careful," Roger Maltbie, following Compton's group for Golf Channel, said once he had fallen from contention. "You can get to where you try so hard, try to be so exact that it really kind of hurts your performance. It seems like he's trying to be too precise."
Maybe he wanted it too much. The rest of us did, too. Still, his quest brought a great deal of attention to him and his cause, which he wears on his sleeve: "DONATE LIFE."
But the story doesn't end here. Compton, who tied for second in the U.S. Open last year, was 56th on the PGA Tour money list and is more than just a good story. He's a good player.
"He picks the right courses, he could win out here," Nick Faldo said on the telecast on Sunday. "Pick a flat golf course, ones that aren't a real physical strain, I think it's just a start. I'll bet he can do this again another week."