The Loop
Erik Compton: A baby's heartbeat and a life 'centered around this stupid organ that's been killing me'
Erik Compton's corner will be crowded today, appropriately so. The opportunity for a man who has undergone two heart transplants to win the U.S. Open is a remarkable story and an irresistible one.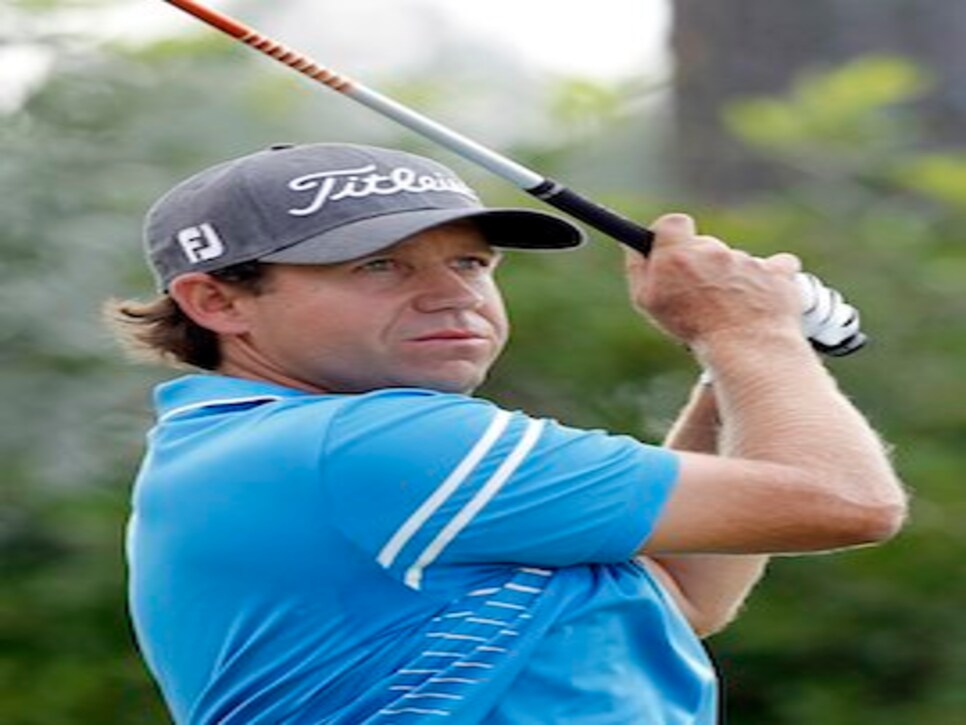 Early in January 2009, I had the opportunity to sit down with Compton for a couple of hours, talking about his ordeal. Martin Kaymer might prove too formidable to overtake, but if he's not, it might be instructive to recall what Compton was thinking when he defeated Trevor Immelmann in the match play final of the AJGA Polo Golf Junior Classic in 1997.
"He had all this No Fear stuff, No Fear sun glasses, No Fear socks," Compton said. "I'm sure he was looking at me at thinking, Who is this scrawny kid?' He was like a tour player at that time. But in my mind, I was thinking this guy has no idea how strong I am mentally, all the stuff I'd gone through, and I just hung in there. I knew he was a better player. I think he probably ended up beating himself, because he couldn't believe that I was hanging in there with him."
But the anecdote that stuck with me most over the years involved Compton's wife, Barbara, who was pregnant with their daughter Petra at the time. Compton was less than a year removed from his second transplant.
"I heard the heart beat when we went in for the sonogram," he said. "Here's that baby's heart beating, and to think my whole life has been centered around this stupid organ that's been killing me, and this baby's heart is beating inside, and I helped make that."
Whatever happens today, it will still be a happy Father's Day in the Compton family.