The Loop
Emiliano Grillo puts two golf balls -- and one CLUB -- in the water on Bay Hill's sixth hole
Emiliano Grillo entered the third round at the Arnold Palmer Invitational down a shot. But he walked off the sixth hole at Bay Hill on Saturday down a club.
Grillo tumbled off the leader board following a disastrous quadruple bogey on the par 5 in which he put two golf balls -- and one iron -- into a pond. Here are the two watery shots:
Side note: It's never a good sign when your caddie goes to grab another ball out of the bag while the ball is still in the air.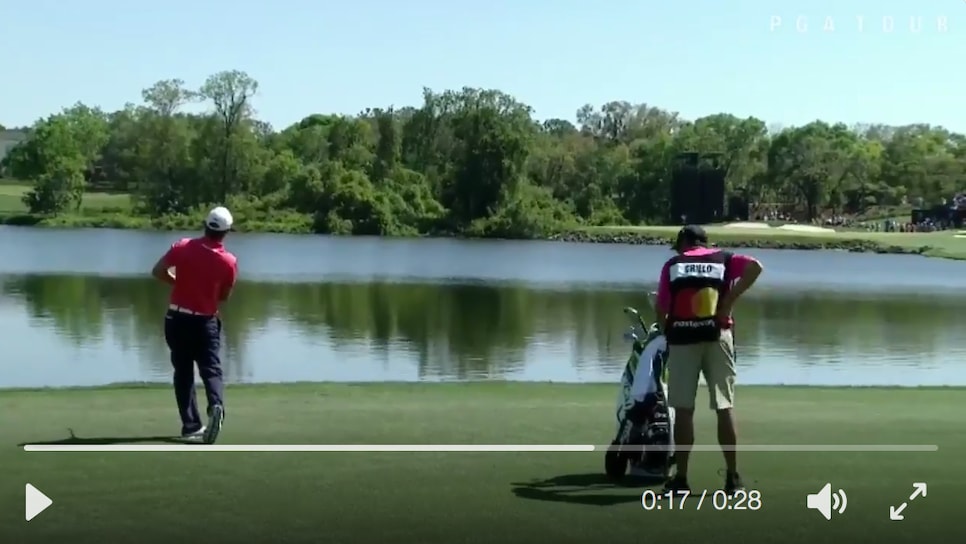 Following a second drop, Grillo wasn't happy with his sixth shot either, but at least it stayed dry. His club, however, didn't.
How about that smooth transition from the swing to the toss?
After tapping in for a 9, Grillo was six over through six holes. To his credit, the reigning PGA Tour Rookie of the Year bounced back by birdieing the next hole, a 200-yard par 3. Guess he still had the right club for that distance.