The Loop
Embracing Kevin Streelman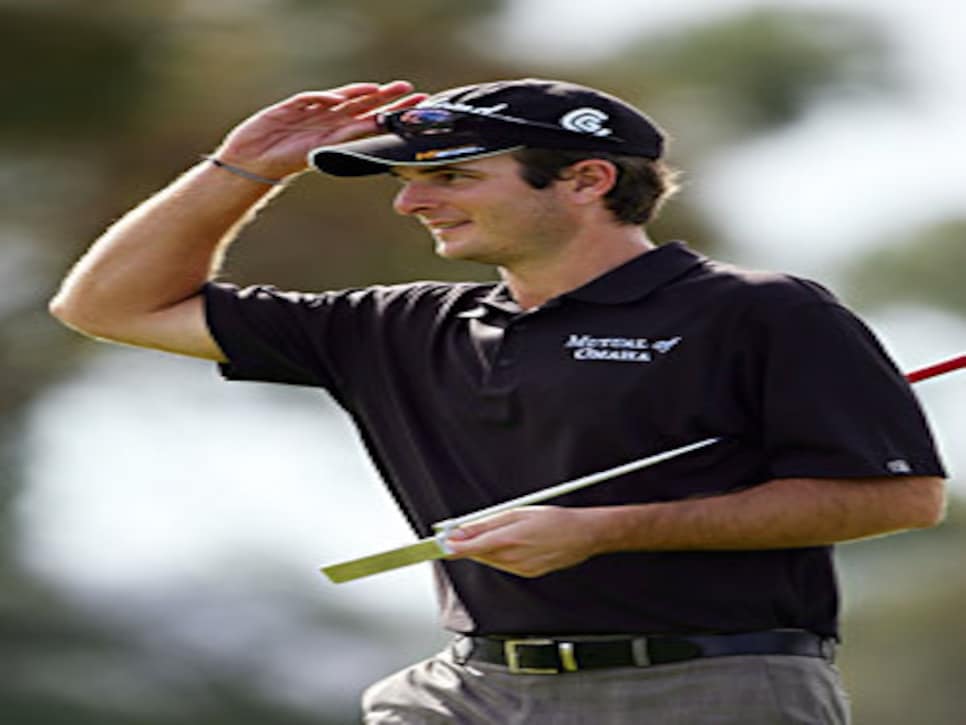 LA JOLLA, Calif. -- Kevin Streelman won't win the Buick Invitational on Sunday, but he warrants your rooting interest in a high finish given his overnight climb from obscurity into a pairing with Tiger Woods on Saturday and the obvious joy with which he embraced it.
Streelman, 29, is a career mini-tour player (he played the Hooters Tour in 2007), who took the most arduous route to the PGA Tour, by surviving all three stage of tour qualifying last fall (and tieing for 14th in the final stage). He needed to birdie four of the last five holes just to make it to the second stage.
His Q-school status wasn't sufficient to ensure him a berth in the Buick; he was the third alternate. He went to Torrey Pines anyway on the chance that enough players would withdraw prior to the start of play that he would get in. On Thursday, he was sitting on the putting green, contemplating his imminent trip home to Phoenix when he learned that Matt Goggin had withdrawn, and if he could get to the tee in four minutes he was in.
"I ran to the first tee and [hit] the fairway and my putter got hot," he said. Streelman opened with a 67 on the North Course at Torrey  and followed it with a 69 on the South Course  Friday, good enough for solo second place, four strokes behind Woods heading into the third round. His reward: a Saturday pairing with Woods (and Stewart Cink).
He went into the pairing with an attitude that served him well, expecting nothing other than a learning experience.
"It's going to be very gratifying and a tremendous learning experience, to be able to walk next him, probably a little bit behind him, to just see what he does and try and compare," he said. "Obviously, it's going to be a huge ordeal out there, but it's going to be great. If I play great, great. If I don't, it's going to be a tremendous learning experience that hopefully I'll be able to build on down the road."
Streelman played admirably alongside Woods, considering his dearth of experience in front of a crowd. A double-bogey at the ninth and three back-nine bogeys cost him a final-round pairing with Woods, the inevitable winner, but a top-10 finish is within reach (he's tied for 11th through 54 holes).
The Buick is just the sixth PGA Tour event for Streelman, a Duke graduate for whom ascension to the PGA Tour has been laborious. In 2004, he Monday qualified for the AT&T Pebble Beach National Pro-Am (he missed the cut). At the time, he was sponsored by a Chicago concern, and when he went to Los Angeles the following week to attempt to qualify for the Nissan Open, he called his sponsor to request money for the entry fee. "They stopped taking my calls," he said. "To this day, I have not heard a word from this guy. So I was stranded. I was living in Chicago and stranded in Southern California, with probably $400 in my bank account."
Whatever the outcome  Sunday, he won't be stranded in Southern California because of a cash shortfall. That much is certain.
(Photo: Harry How/Getty Images)