The Loop
Els on Putting and Perseverance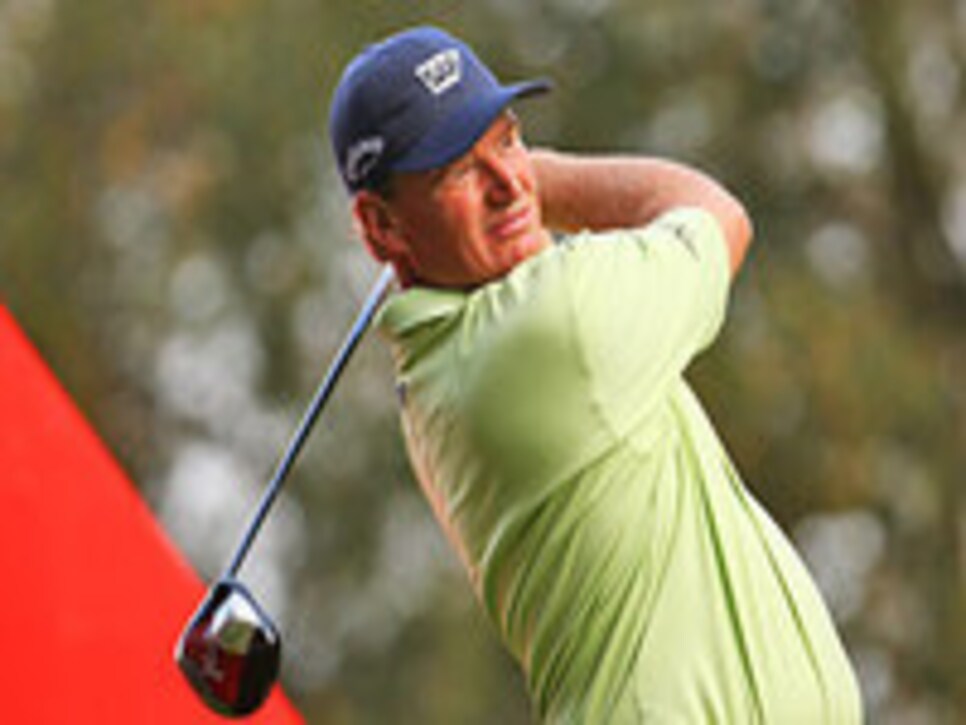 Perseverance: Continue in a state of grace until it is succeeded by a state of glory.__
Q. Did you change anything in your putting because it was much, much better this afternoon?
ERNIE ELS: Absolutely. I had to make some kind of a change. It was awful this morning ton the greens. It was very, very frustrating. I made a change. The lunch hour, I felt I was hanging too far on my right side on address, and subsequently I was hitting up on the ball and not giving a true roll. I just leaned on to my left side and really kind of tried to punch the ball, make the stroke a little shorter and a little more punchy. So I had a much better roll. I think the putt on the first hole made me feel a lot more comfortable. You know, I made some putts. >
That's advice I've heard Trevino give, too.  Els also had some mental-side help for the rest of us, not the least of which is the acknowledgement that even a player like himself gets seriously down when things go wrong.
__Q.__What do you do, I saw you out on the fifth and you were really down on yourself and you went and had another couple of putts. What do you do then within yourself to keep the rest of your game together?
ERNIE ELS: This game, it tests you so much. I can't imagine another sport that tests you mentally like this game. You know, you always want things going your way, and most of the time, it doesn't and you've got to find a way of countering those feelings. You know, I guess with persistence today, I kind of got through it. It's not that I played better than Henrik [Stenson]. I think it was just persistence. I kept on working on my game all day, and that's why I like 36-hole match play. I would have lost 1-down this morning, but come back, and you win three four holes and you win the match. You've got to play well all day.>
(Photo: Andrew Reddington/Getty Images)