In terms of cachet and commotion, the Presidents Cup is not on the level of a major or the Ryder Cup. However, don't confuse that as disdain.
Through its faults and shortcomings, the Presidents Cup remains a circle-the-date event on the golf calendar. This is especially true in 2015, as this year's competition is one of the more anticipated in the tournament's 21-year history.
Alas, for those in the United States, this week's President Cup does pose a problem. The proceedings are taking place in Incheon, South Korea, which operates 11 hours ahead of Eastern Standard Time. Meaning the event will be teeing off when most Americans are going to bed.
But, as Benjamin Franklin said, "There will be sleeping enough in the grave." Here are seven reasons why you should stay up late and watch the 2015 Presidents Cup: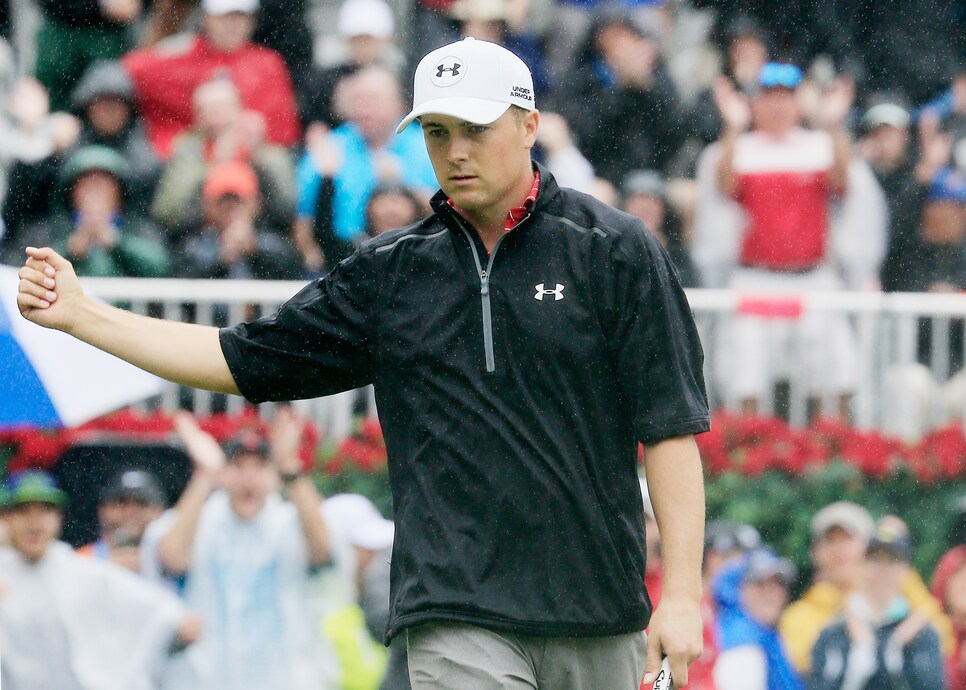 Jordan Spieth vs. Jason Day
Many are hoping the two best players in the world will face-off in Sunday singles. Let's go one step further by making the young guns go mano a mano in every wave of play. A guaranteed showdown would bring eyes to the late-night soiree, and definitely be one of the best "made for TV" matchups we've had in quite some time. We can even bring Rory McIlory in the booth so he doesn't feel left out!
The Peacock Network already pushed its weight to bring Phil Mickelson on the team, why couldn't they arrange this battle? (Kidding! Kind of.)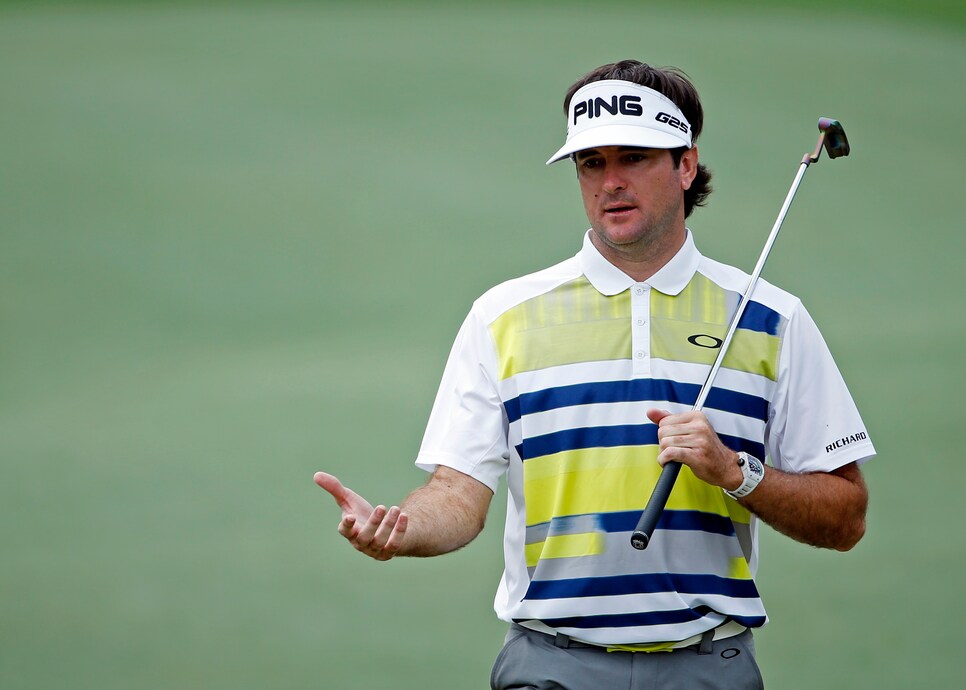 The prospect of Patrick Reed or Bubba Watson starting an international incident
After a turbulent winter -- one which saw Reed's cheating allegations surface to the public -- the 25-year-old has kept a relatively low profile. That said, a volcano going quiet doesn't make it inactive. For Bubba, some would argue his brash, abrasive personality as slightly cooled. I would counter those flames are still lit; this is a guy who got upset at participating in a long-drive contest.
If anything like the Suzann Pettersen debacle happens with Reed or Watson, expect fisticuffs.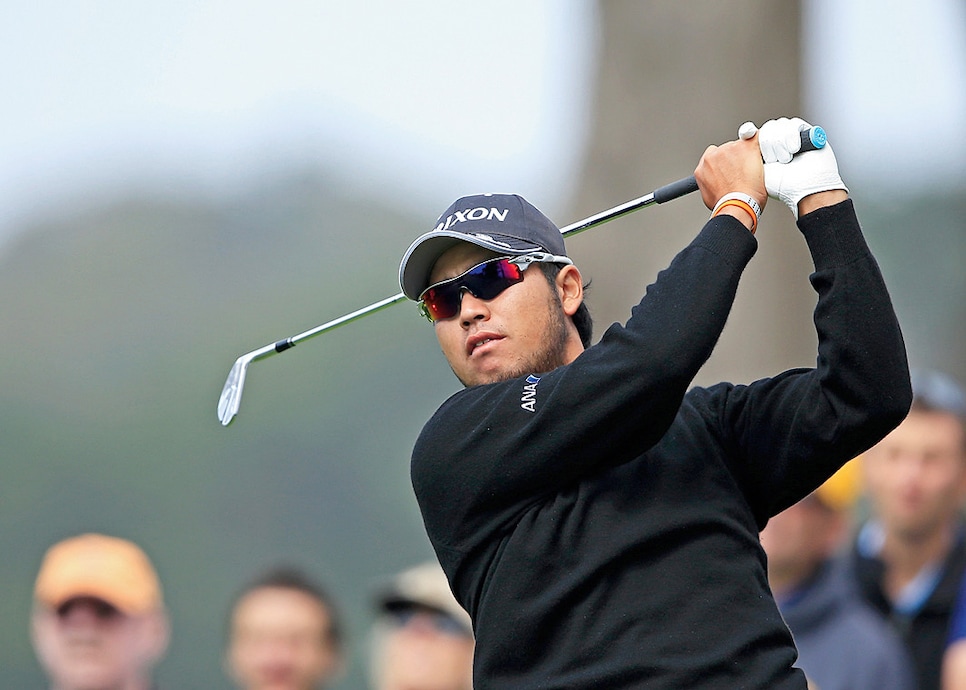 Hideki Matsuyama, the newest member of the "Big Five"
The 23-year-old had nine top-10s on tour this season and, despite his age, owns previous Presidents Cup experience. Moreover, Matsuyama has the ability to go low, illustrated in ranking eighth in birdies and sixth in eagles this year.
Although accuracy can be an obstacle, the Jack Nicklaus Golf Club Korea has open confines, letting Matsuyama go wild off the tee without issue. In short, don't be surprised if Matsuyama is the breakout player from either team this weekend.
By the way, we aren't joking about the "Big X" nickname. This label is going to be like the Avengers: Someone new will be added to the "team" after every movie, or in this case, tournament.
Adam Scott, sans long putter
Scott has been been one of the most prominent players to use the long putter, which is banned started in 2016, placing it in his bag at the end of the 2010 campaign to combat troubles on the greens. Scott hasn't seemed too enthusiastic about the switch, trying a regular flatstick during the tour's Florida Swing before reverting back to the tall shaft at Augusta National. It's not that Scott has been particularly good with that tool, either, ranking 158th in putting in 2014-15.
Conversely, if Scott fails to make a successful transition, it might be the end of the Aussie's career. Keep an eye on the former No. 1 player in the world's outing this week to see if he can weather the storm.
The Jack Nicklaus Golf Club Korea
This is a course unseen by most of the world, but the views of the estate are breathtaking. It's a bomber's course, which should translate well into advantageous scoring, an ideal condition for team-oriented golf. Coupled with extensive water hazards, it should be a course that meets the eye tests for those at home.
Plus, the clubhouse looks like the home of a James Bond villain, so there's that.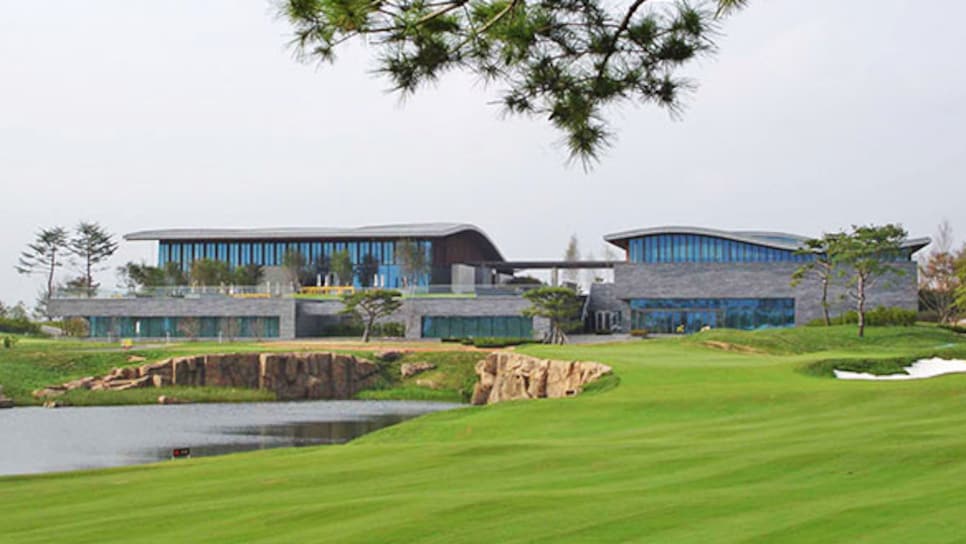 Among sports fandom, staying/waking up into the wee hours to watch one's team or sport is a badge of honor. In America, this usually manifests in East Coast teams traveling to the west, but with soccer catching on, there's a growing number of pubs packed at 4:00 A.M. for Premier League contests.
Watching golf when it's dark outside confers a unique, playing-hooky-type ambiance. The 2015 British Open bestowed this holiday with its early Saturday morning start. Granted, those at home got to see all five minutes of action before play was suspended for the day...but still!
These moments separate the diehard from the casual fan, and can reaffirm why you hold such affinity for the sport in the first place.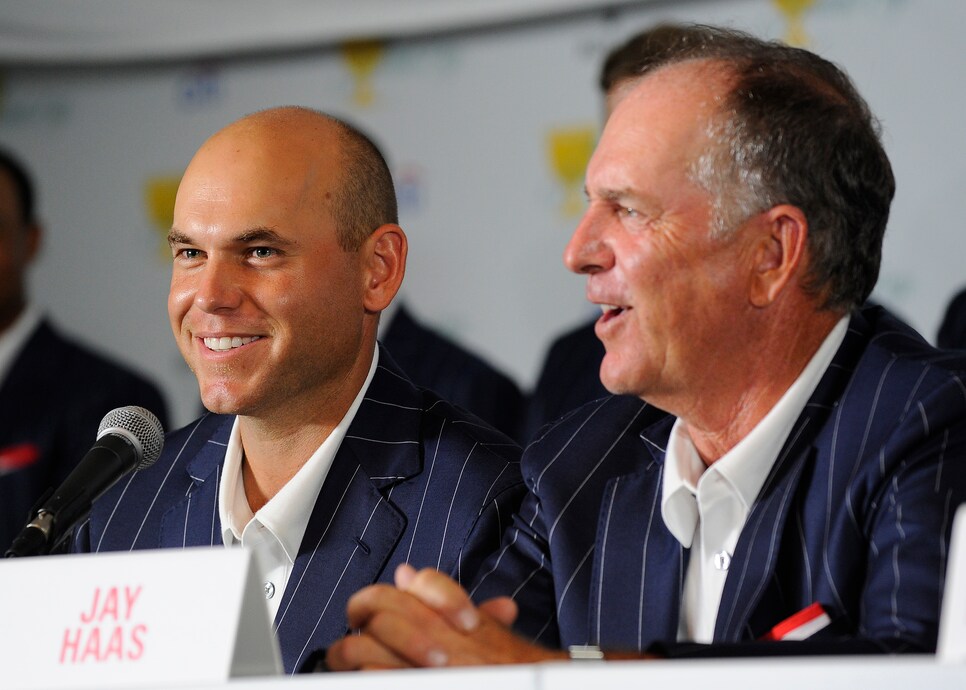 Possible Nepotism Controversy
Don't laugh. Sports is held as one of society's last bastions of meritocracy. Any perceived notions of favoritism do not go over well.
To be clear, Bill Haas more than merited his selection to Team USA, finishing 11th in Presidents Cup standings. That won't stop some from claiming bias if Haas pulls a no-show at the event, and will cast his father Jay's selection in doubt.
While we're here, the Internet needs to dial back its Brook Koepka fervor. Koepka fans put his Presidents Cup snub on par with Isiah Thomas's Dream Team omission or "Crash" beating out "Brokeback Mountain" at the Oscars. I like the 25-year-old, but after his stumble in the FedEx Cup, not like he's firing on all cylinders at the moment. His time will come, just not in Korea.
(Please direct all angry comments to my Twitter handle @AlexMyers3. Thanks!)
But for real, Jordan Spieth and Jason Day
You remember what these cats did in 2015, right? I don't care when or where they tee it up. If they're playing, it's appointment television.